Intensive Course - Bochum 2023
Why does transformation need Third Places and how can they be designed?
8th May 2023 – 12th May 2023, Bochum, Germany
Third places are open spaces that differ from the two other environments we live in private homes and workplaces, schools and universities. Examples of third places include cafes, maker spaces, public libraries, bookstores, and arts organizations like galleries, theaters, and museums but also "virtual spaces" that offer accessible meeting opportunities on a "neutral ground".
From the 8th until the 12th of May 2023, SciCultureD participants from different backgrounds and stakeholders from the city of Bochum developed and co-created innovative ideas on how to create "Third Places" as centers for more inclusive, participatory and sustainable communities.
THIRD PLACES IN THE RUHR REGION
Where transformation happens
Bochum is a city in North Rhine-Westphalia. It is the sixth largest city of Germany, at the centre of Germany's largest urban conglomeration, the Rhine-Ruhr Metropolitan Region. 
Where in the last century coal mining and the steel industry characterised the people and landscape in Ruhr Metropolis, today the region's main goal is to develop into a "Knowledge Metropolis", with a strong focus on a triple transition: green, digital and social. The massive structural transition in the Ruhr Region has seen it become a location for services, technology and knowledge. Education plays a major role in Ruhr Metropolis. 
An inner pespective:
listen the stories from our participants
Watch the testimonials from:
Lara Schilling, research assistant at Bochum University of Applied Sciences in the department of Sustainability, Transfer and Entrepreneurship.
Mikiel Cassar, anthropology student at the University of Malta.
Anne Skaar, Assistant Professor at the Department of Welfare and Participation, HVL, Sogndal, Norway.
Following the Double Diamond of the Design Thinking process
ICE BREAKER
DESIGN THINKING & CREATIVE PEGAGOGIES
DISCOVER
WORLD CAFE' TABLES
DEFINE
FIELD TRIP
DEVELOP 1
DEVELOP 2
DELIVER
ICE BREAKER
Ice breaker: movement and body interactions
Participants got to know each other through a movement-based session: exploring the space and exploring connections through the body.
DESIGN THINKING & CREATIVE PEGAGOGIES
DISCOVER
WORLD CAFE' TABLES
DEFINE
FIELD TRIP
DEVELOP 1
DEVELOP 2
DELIVER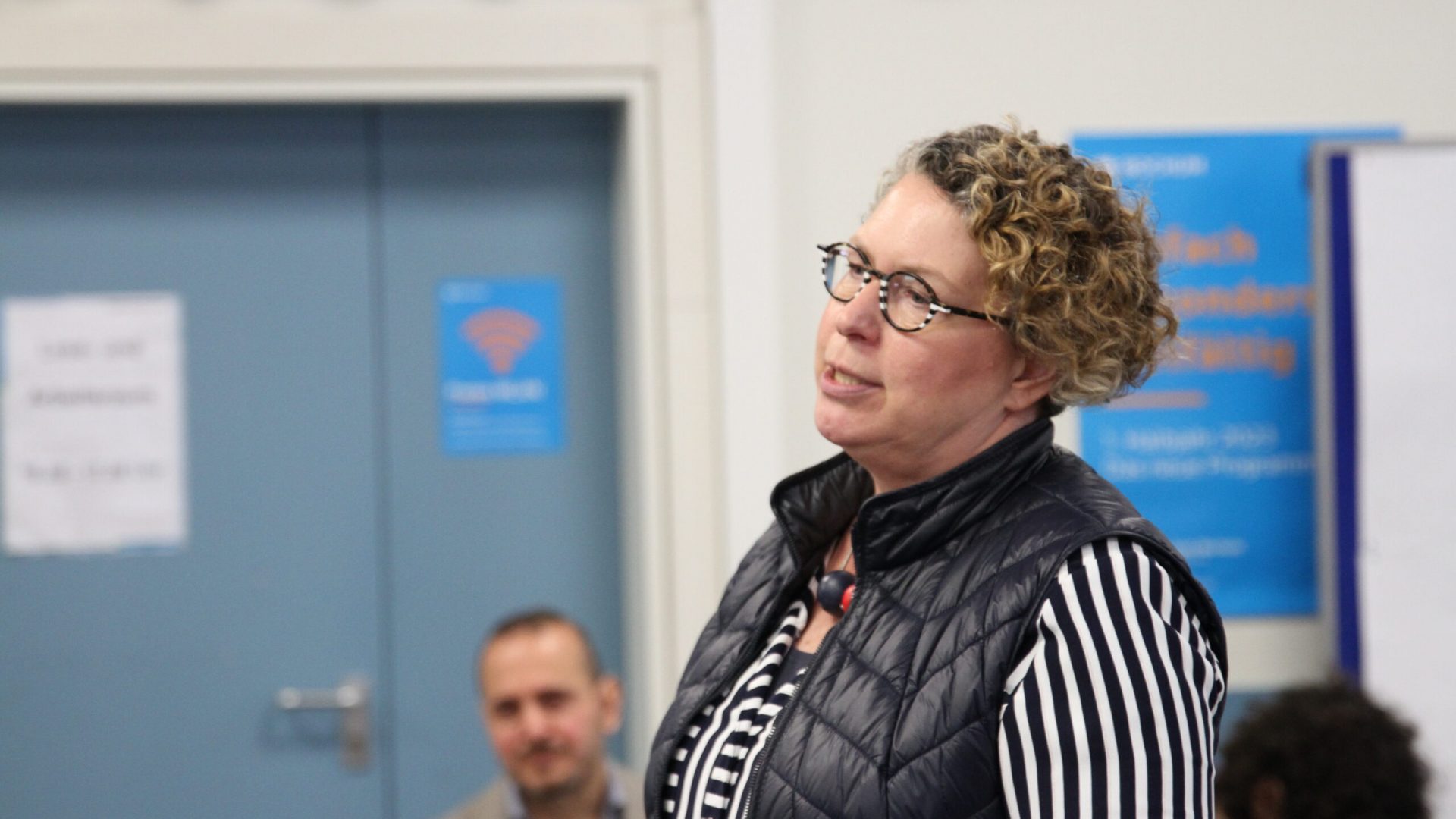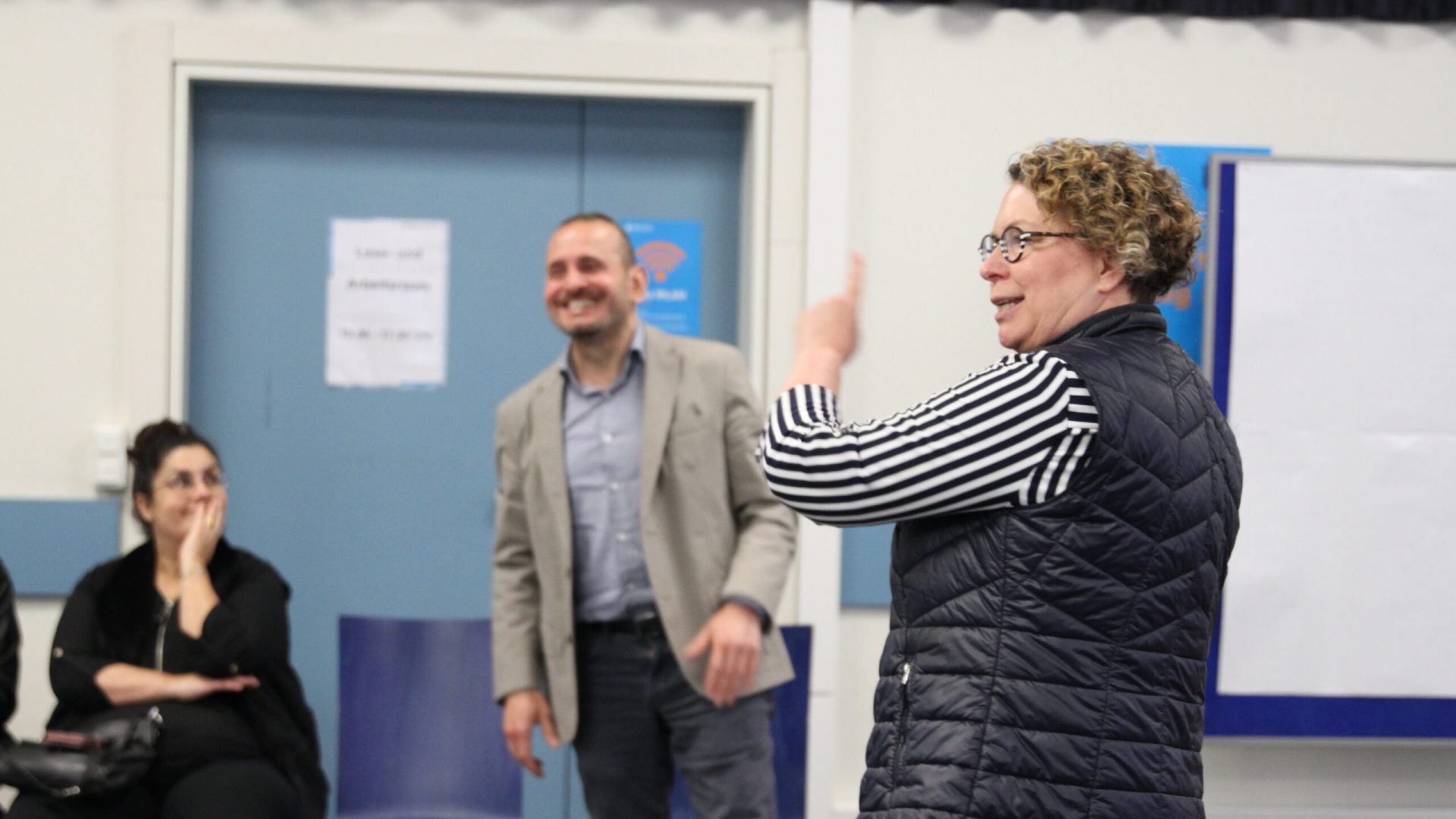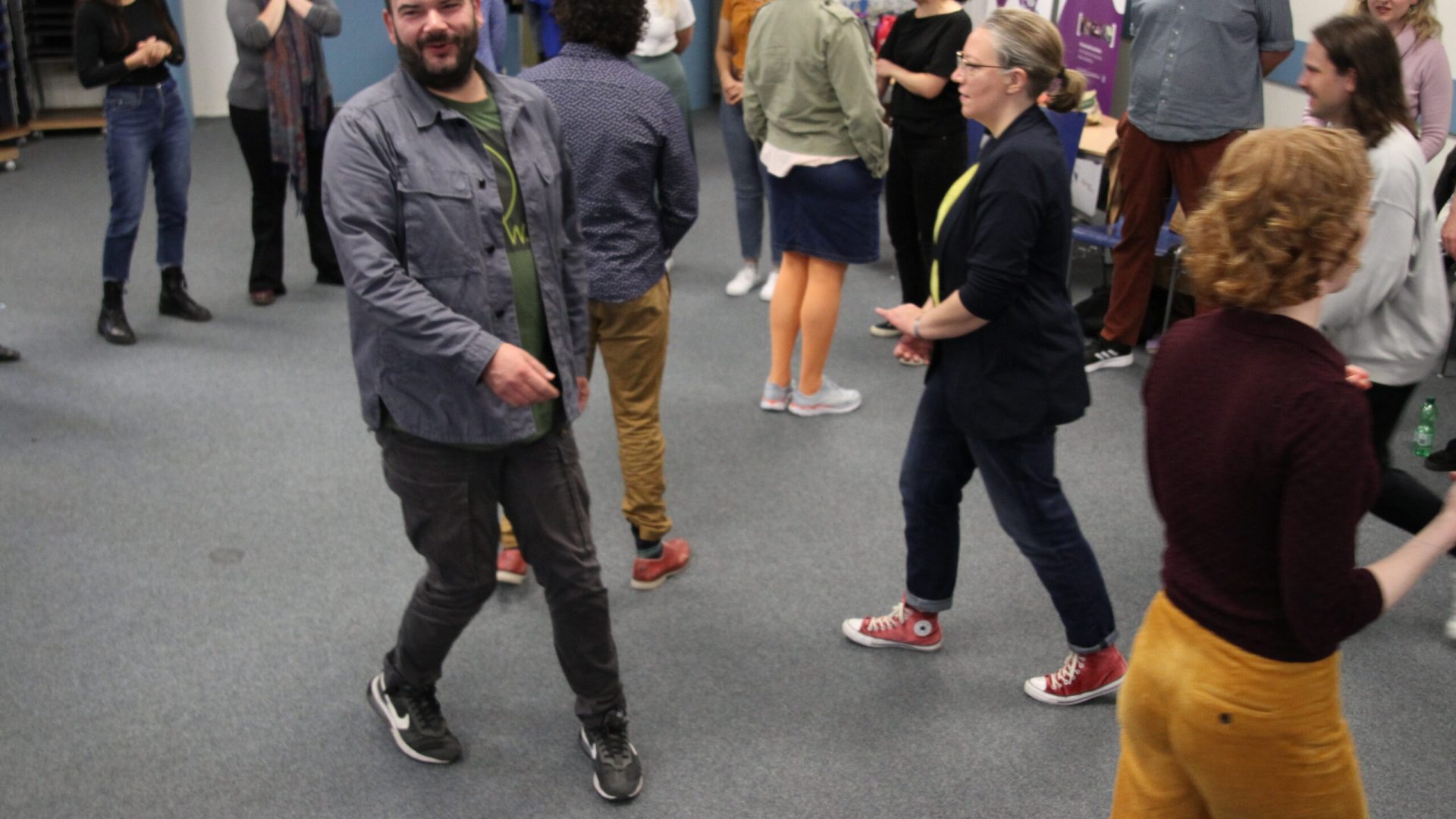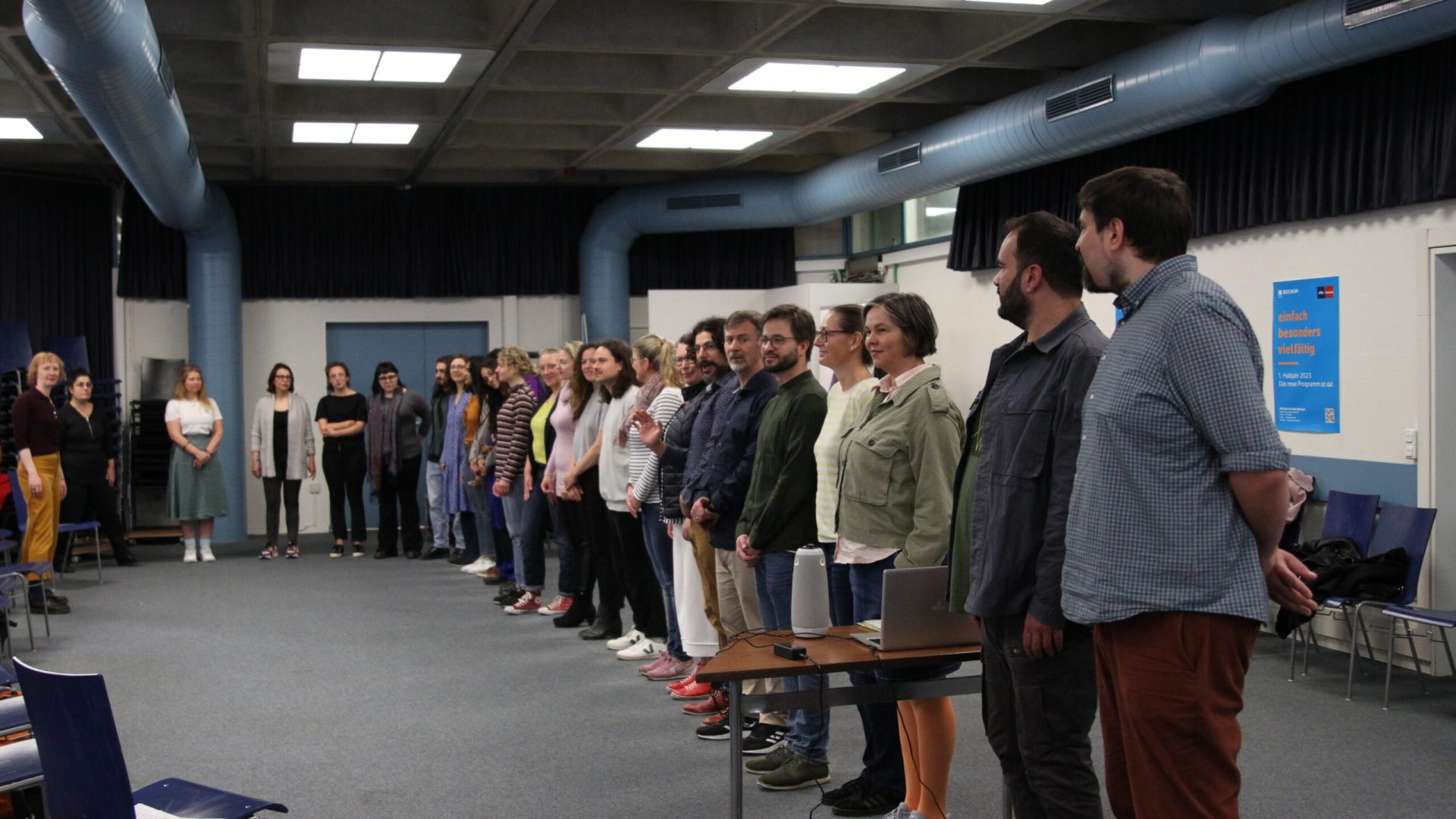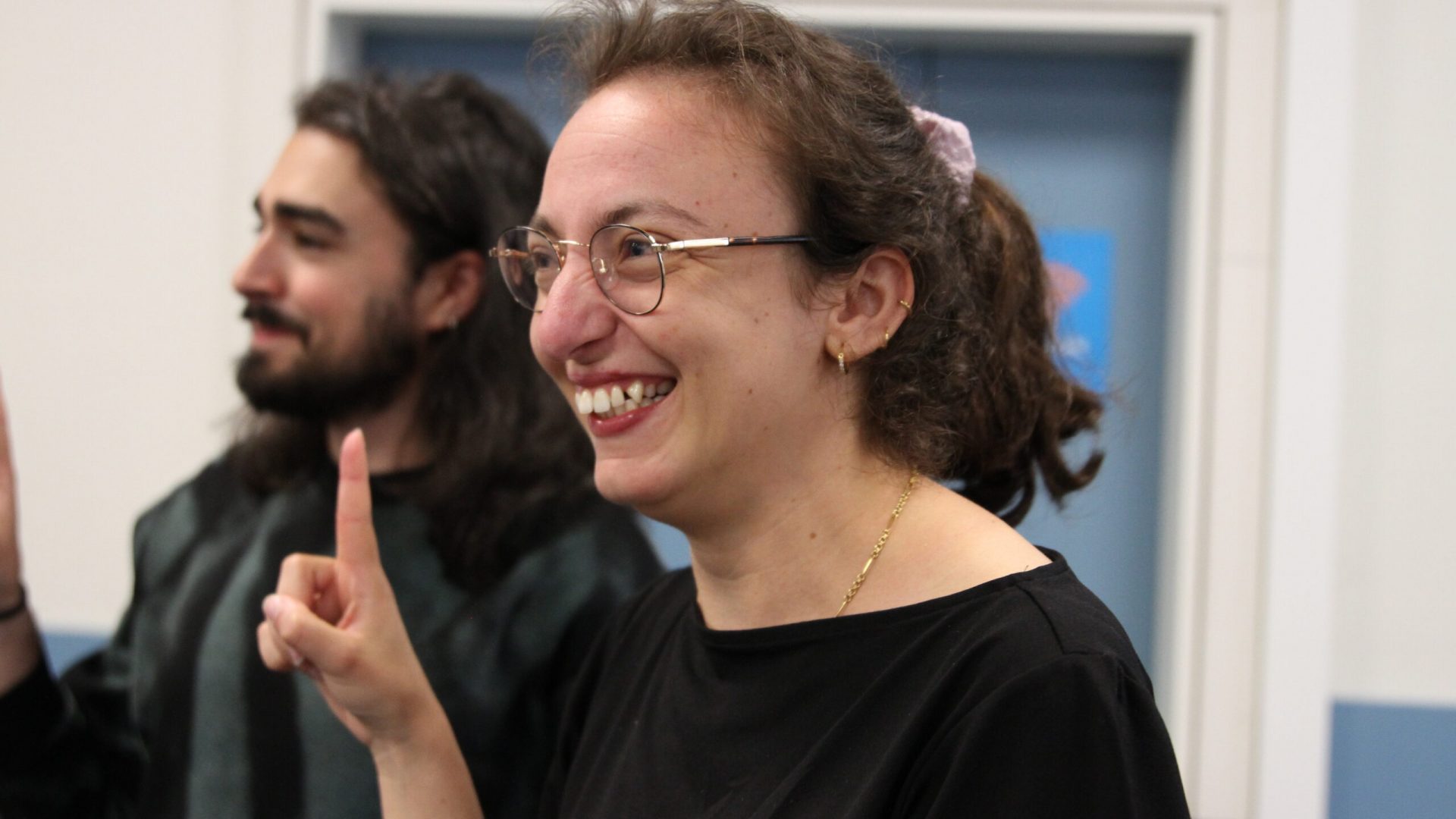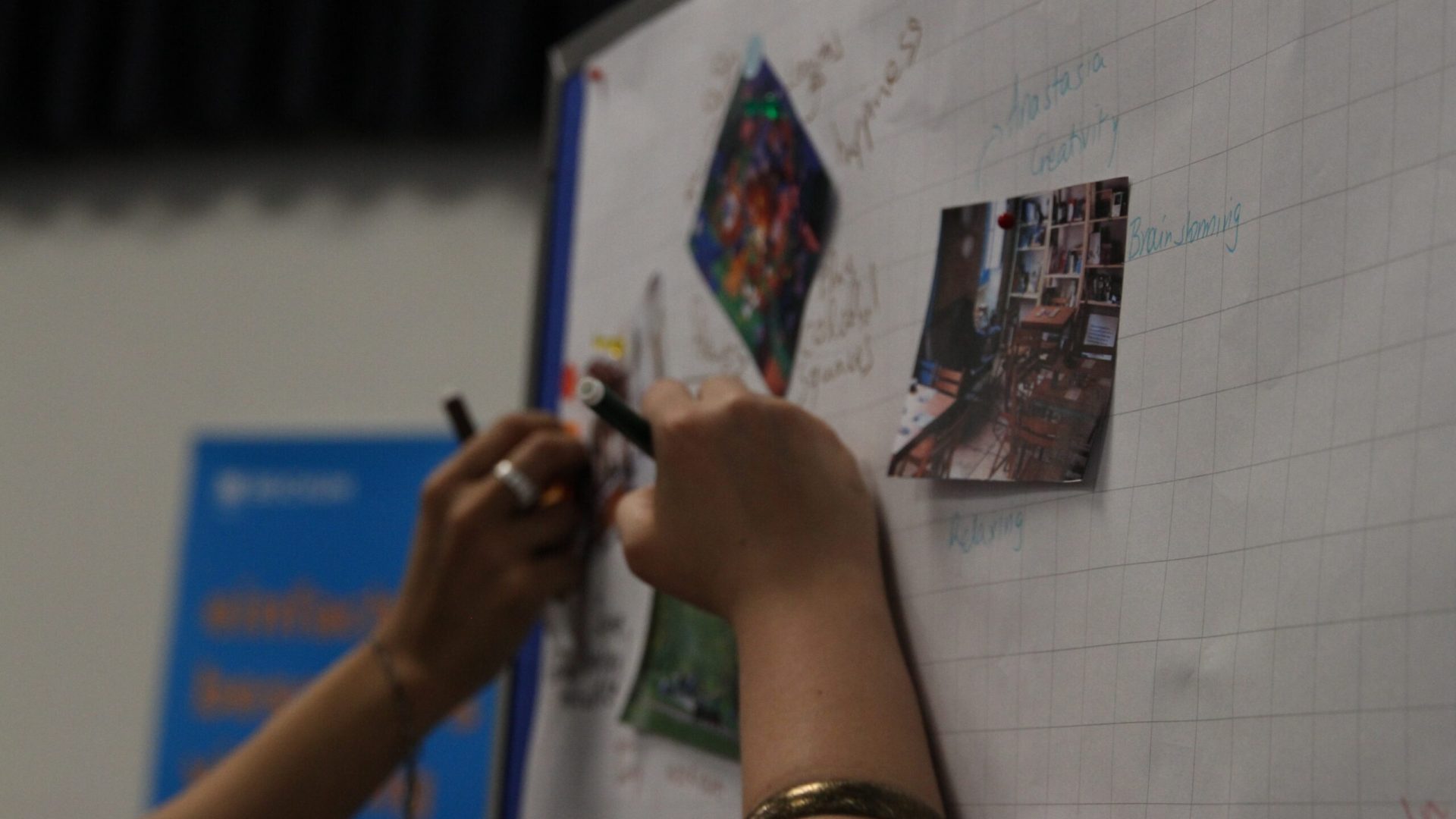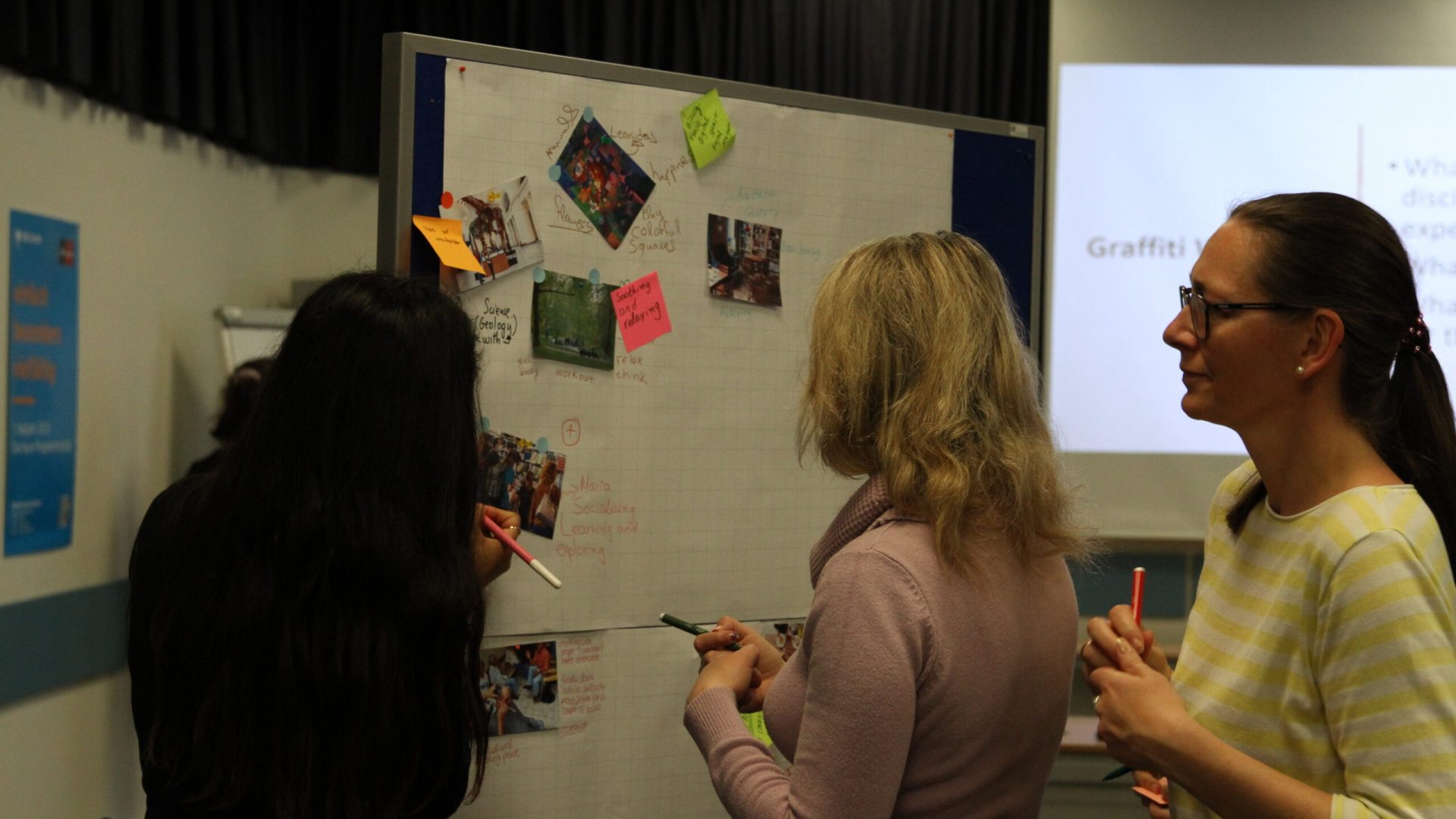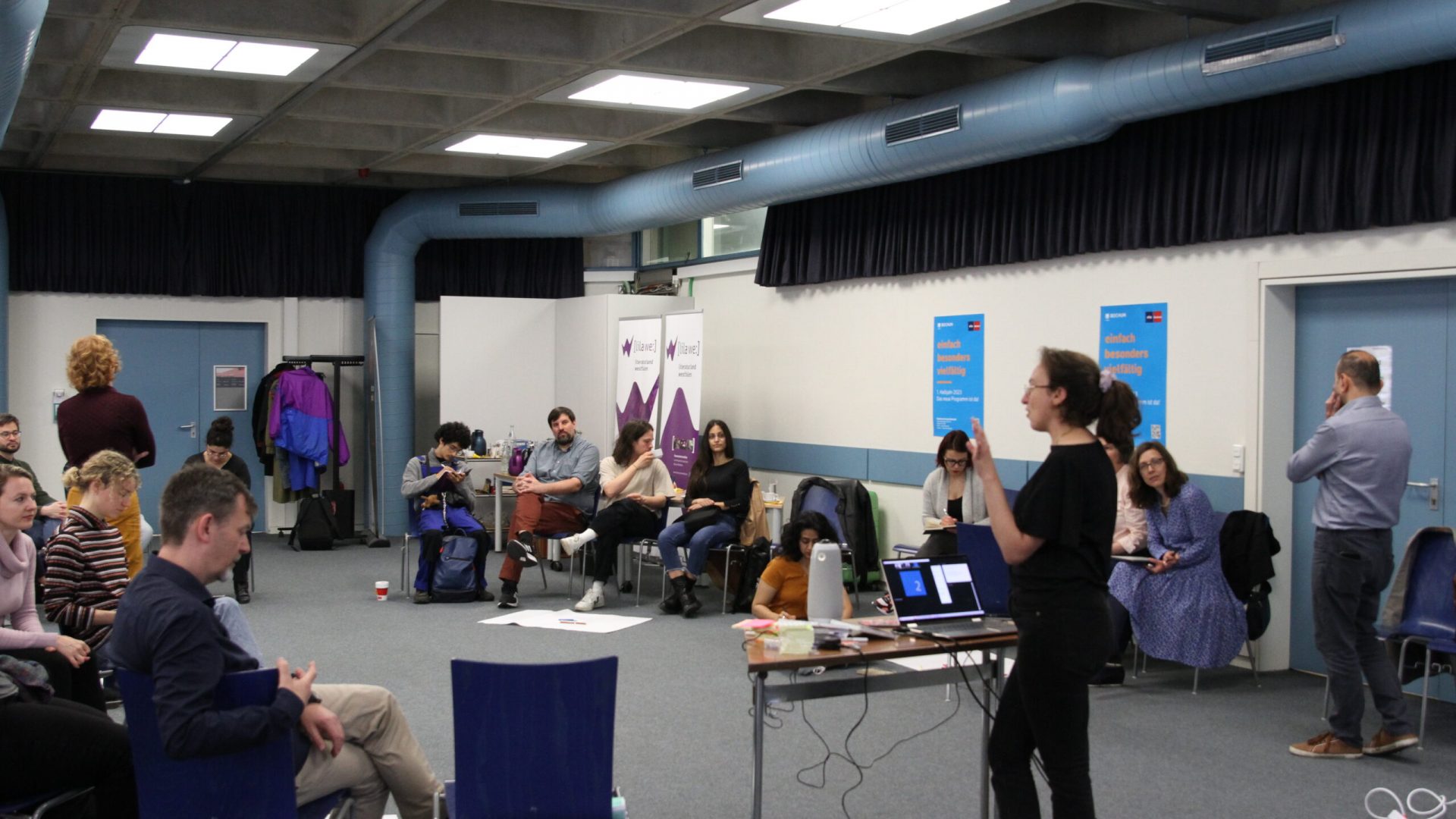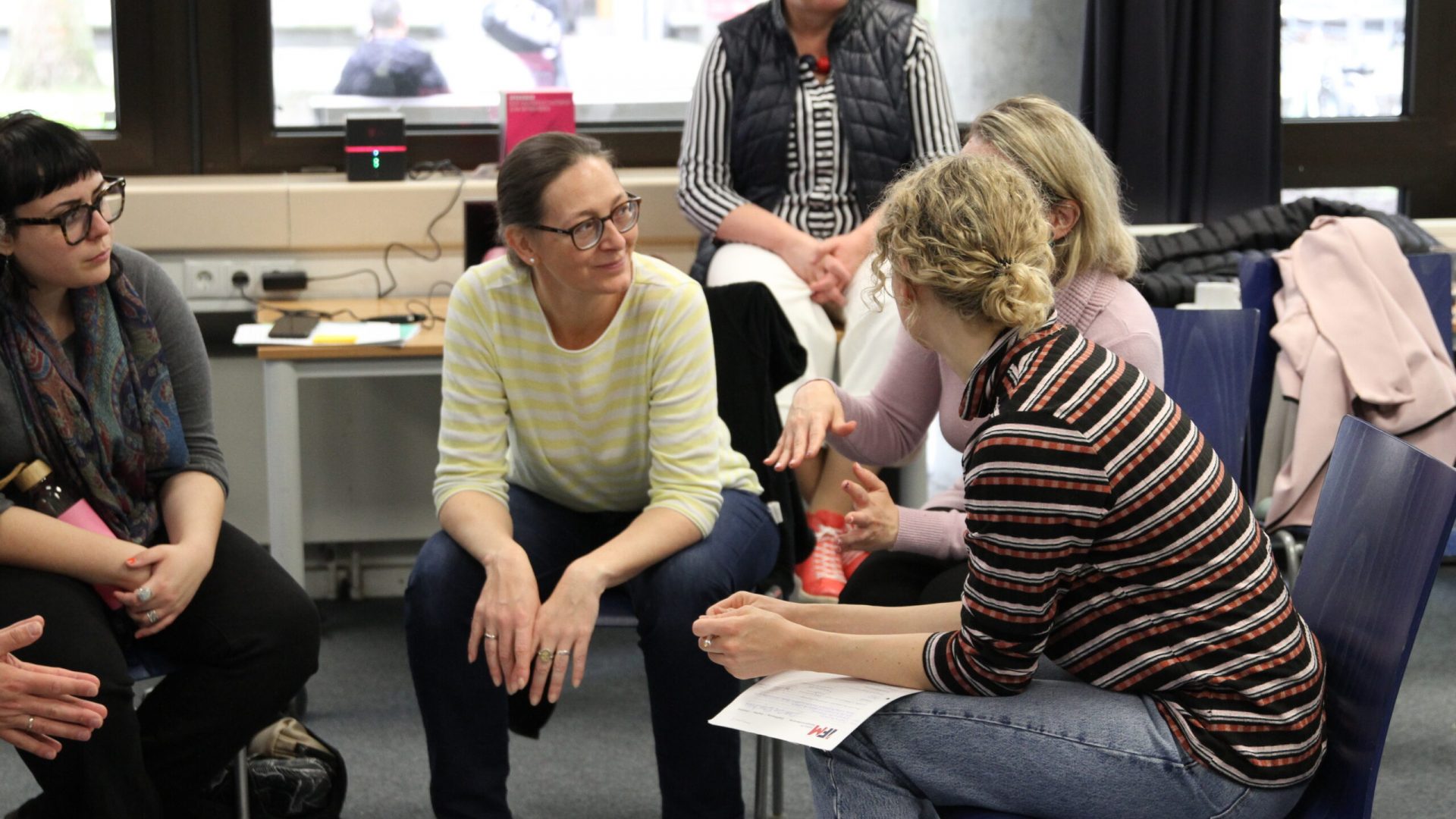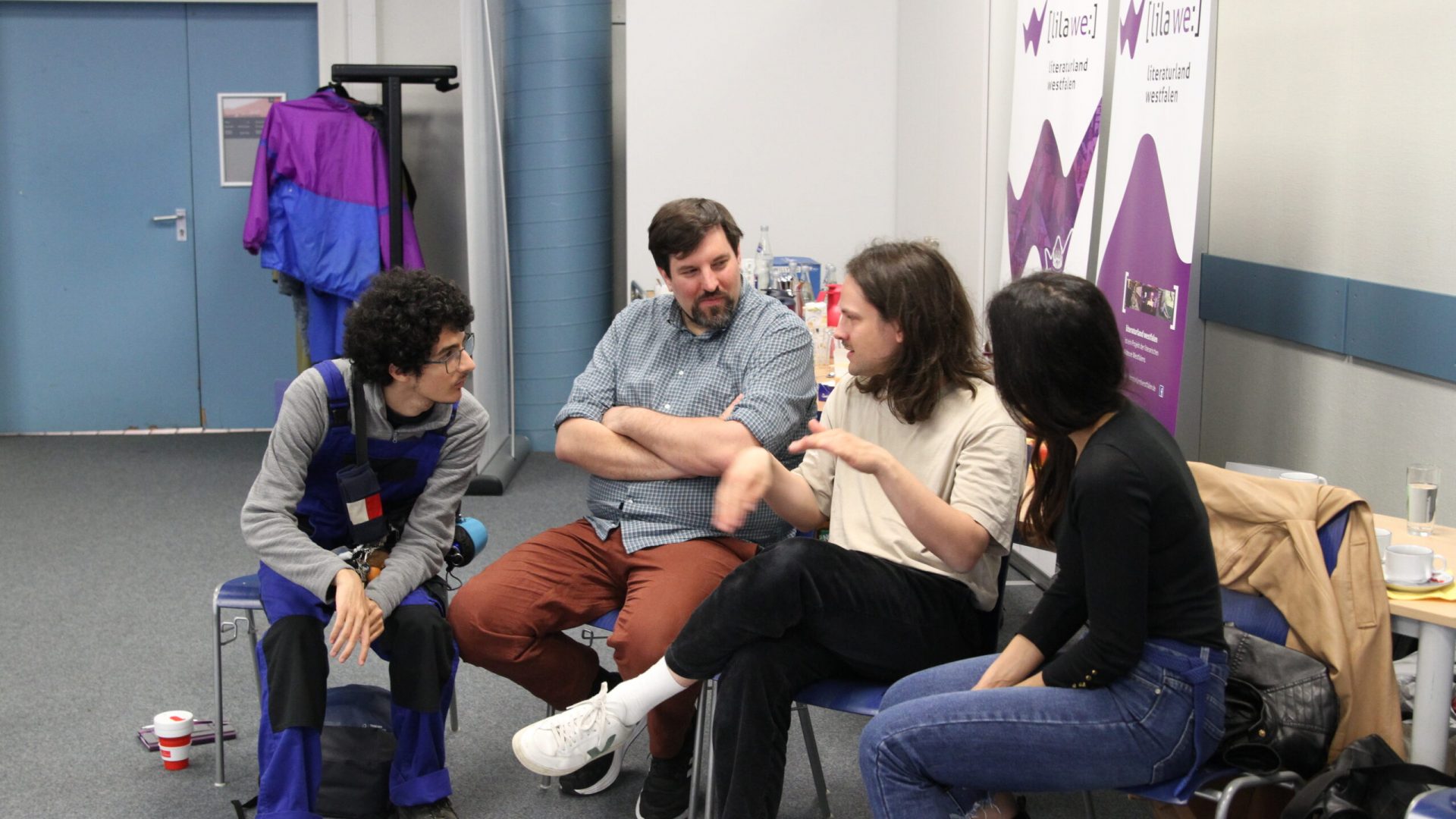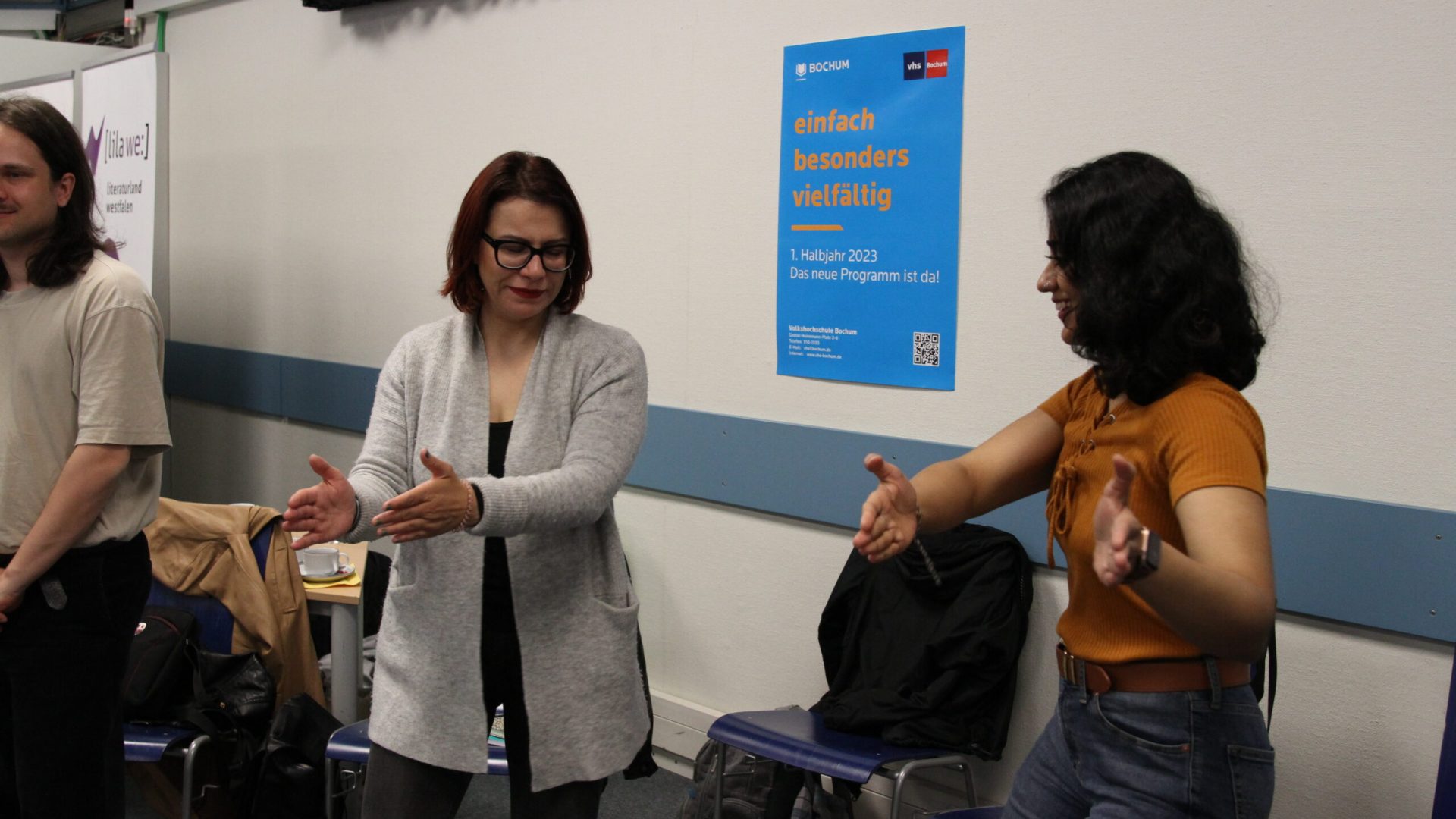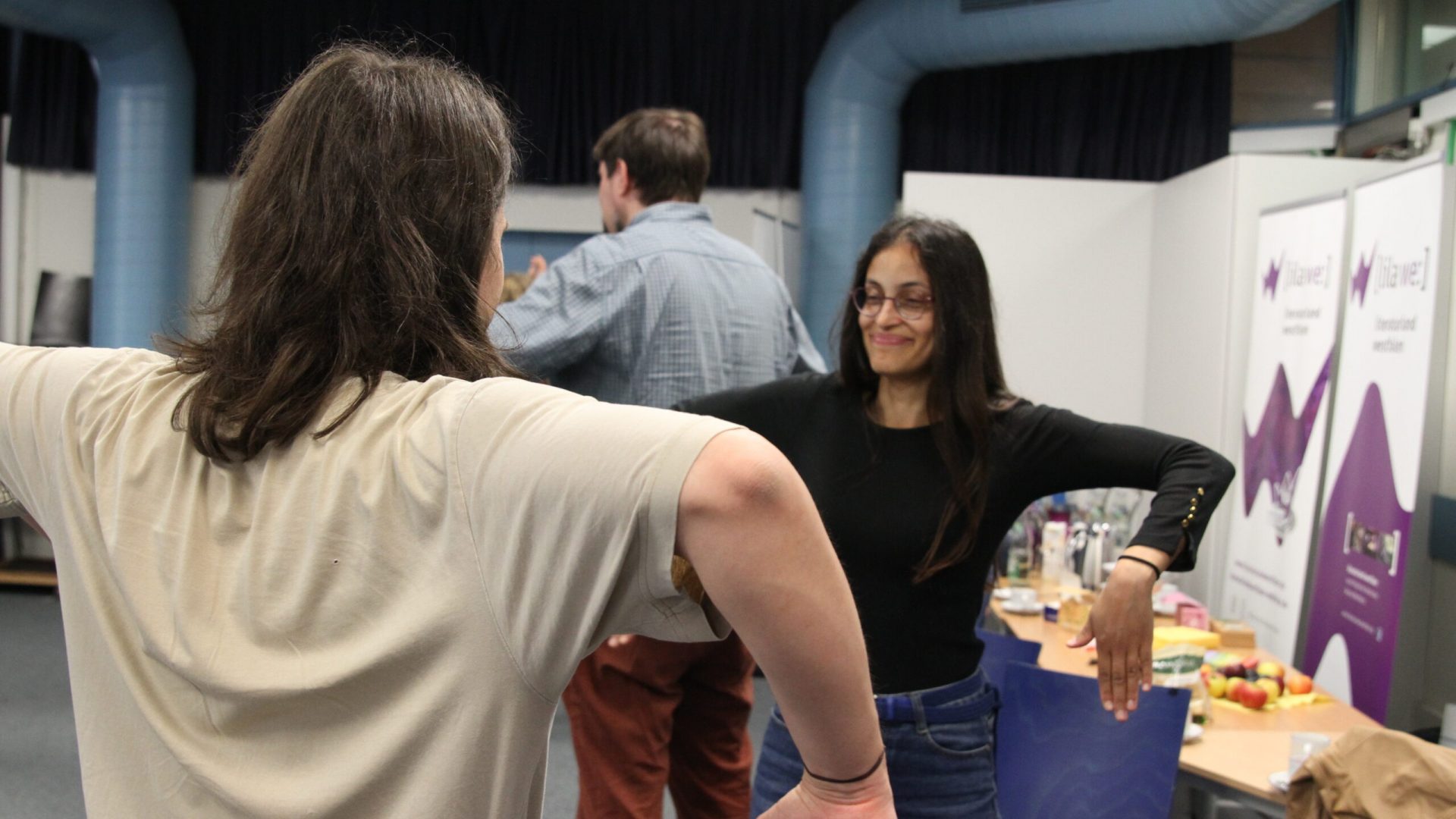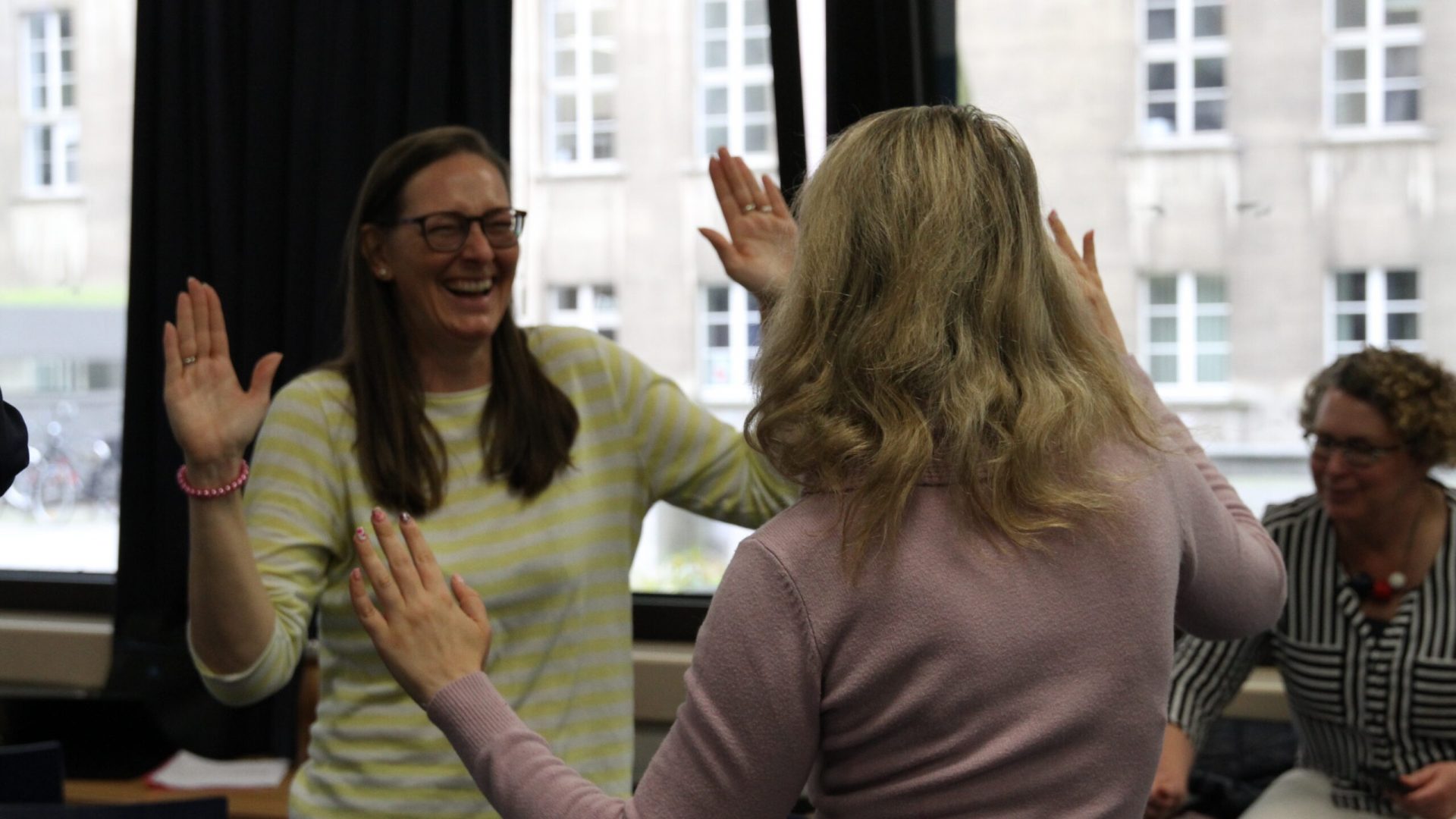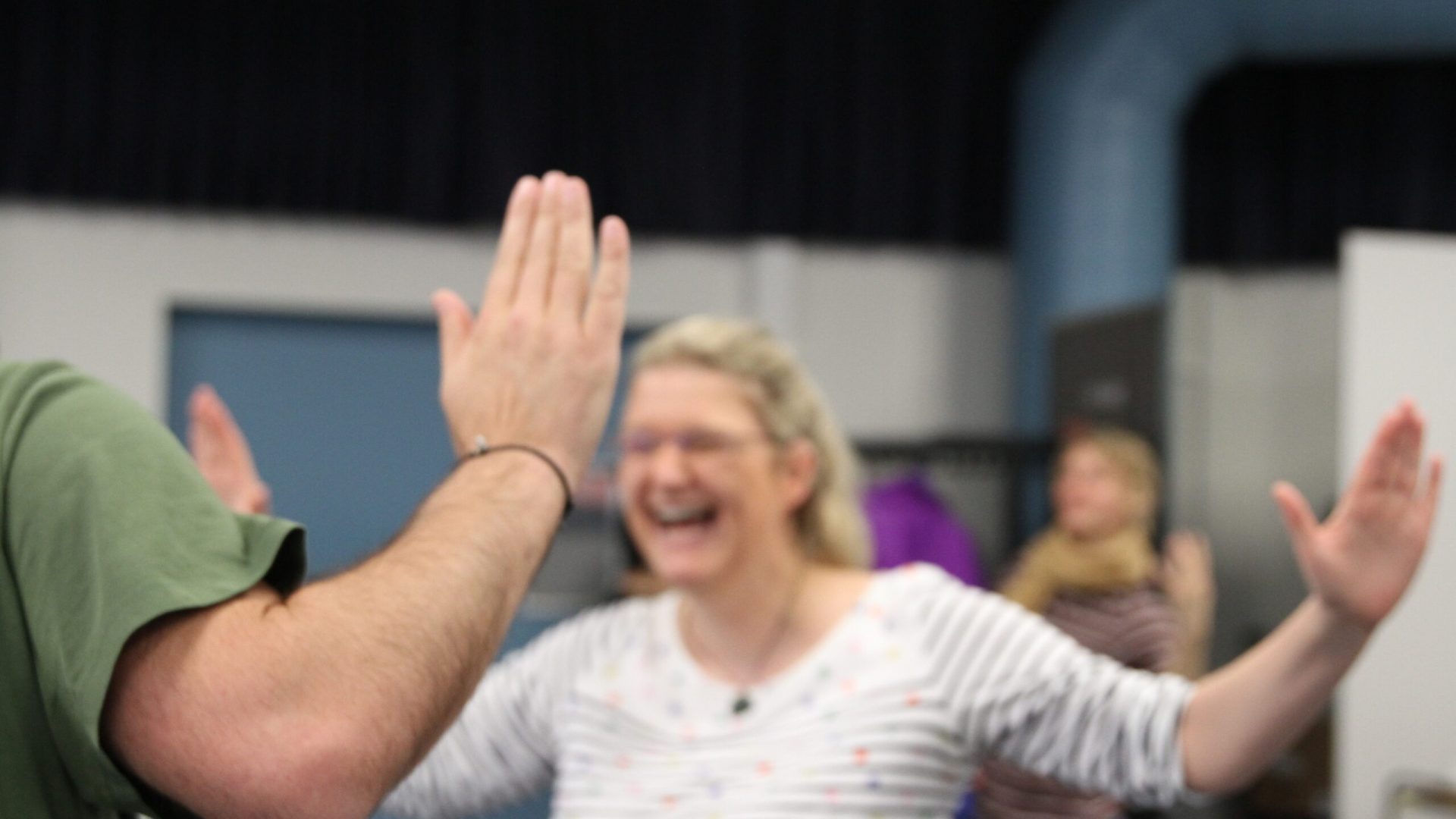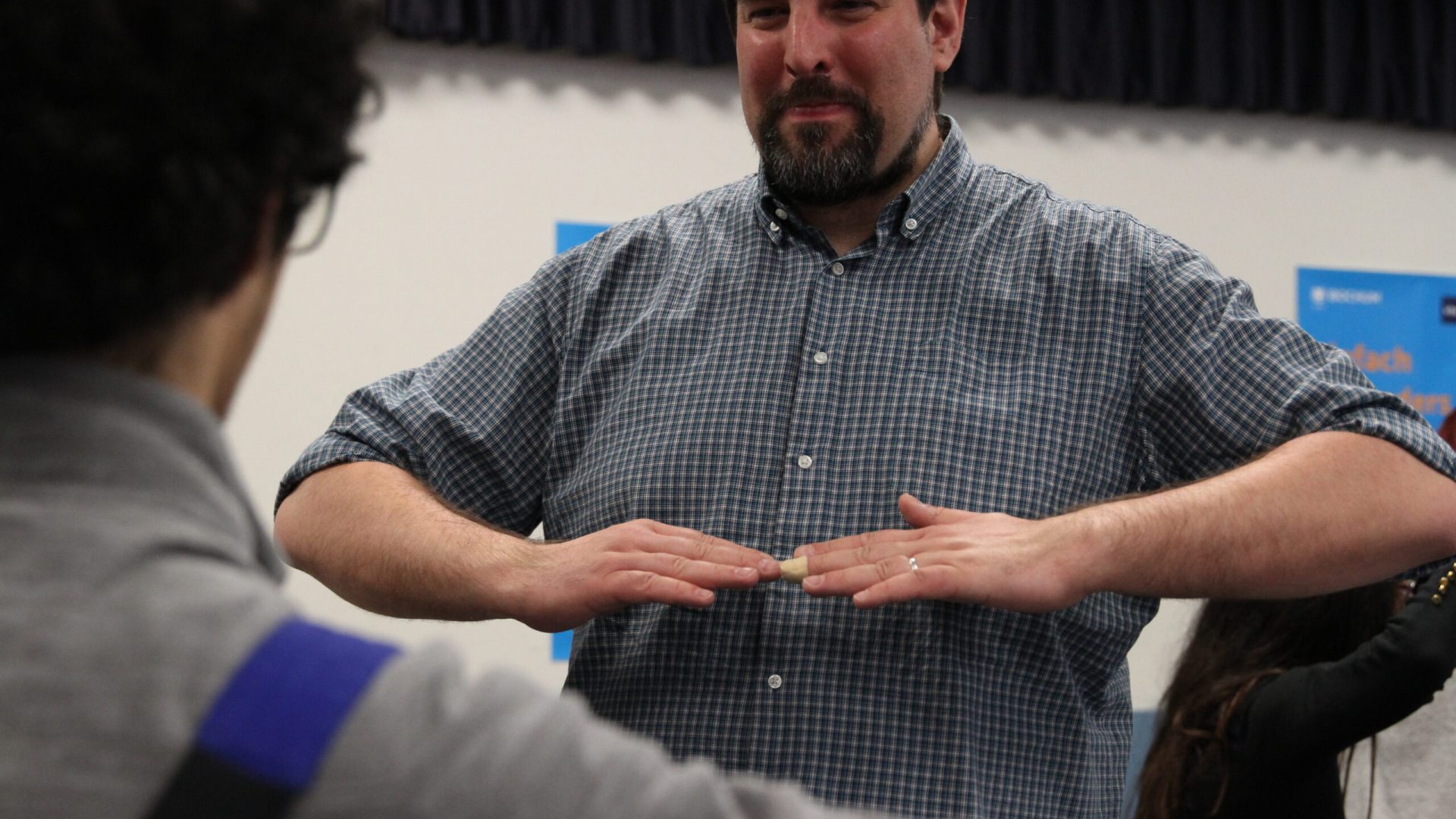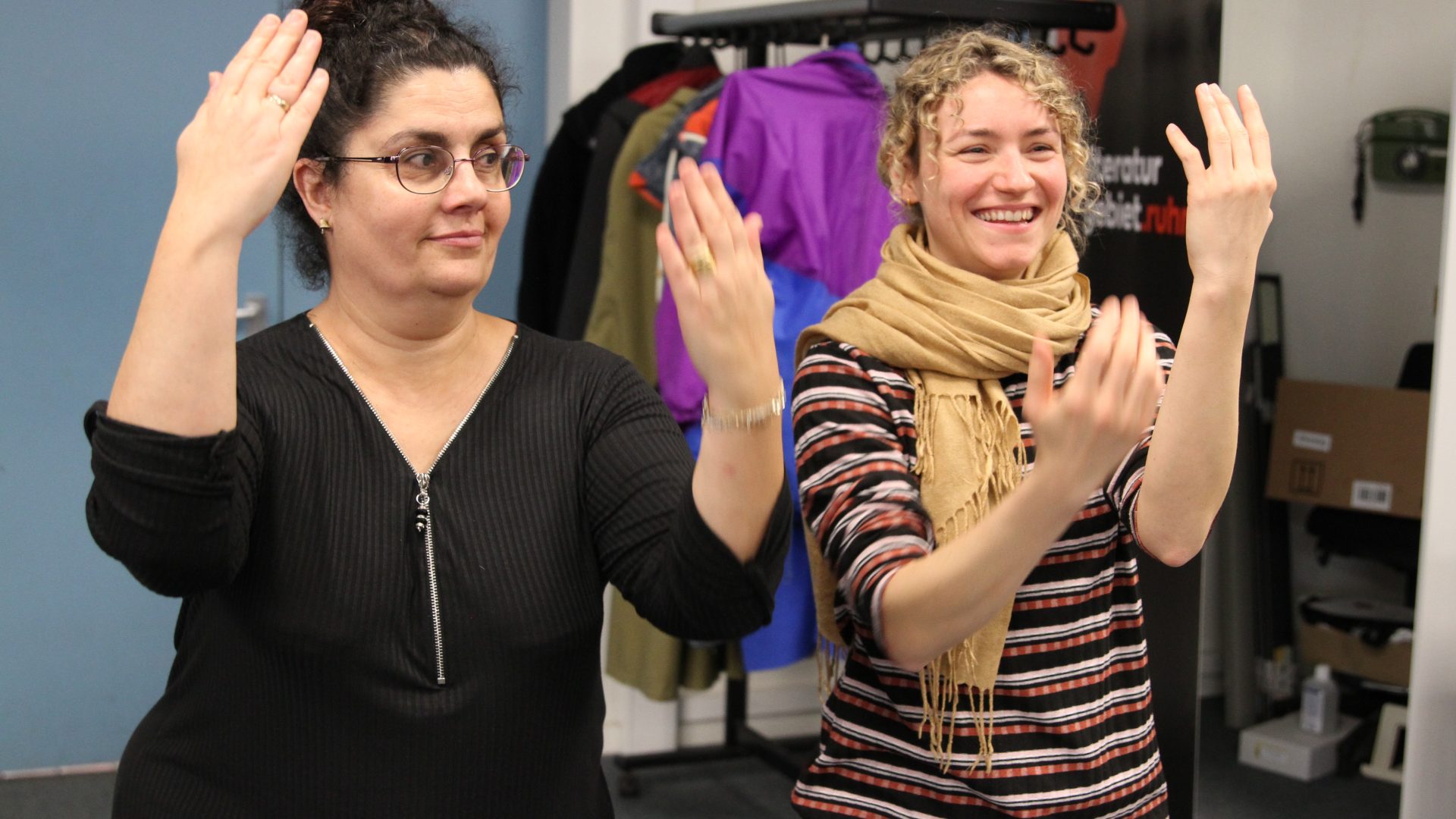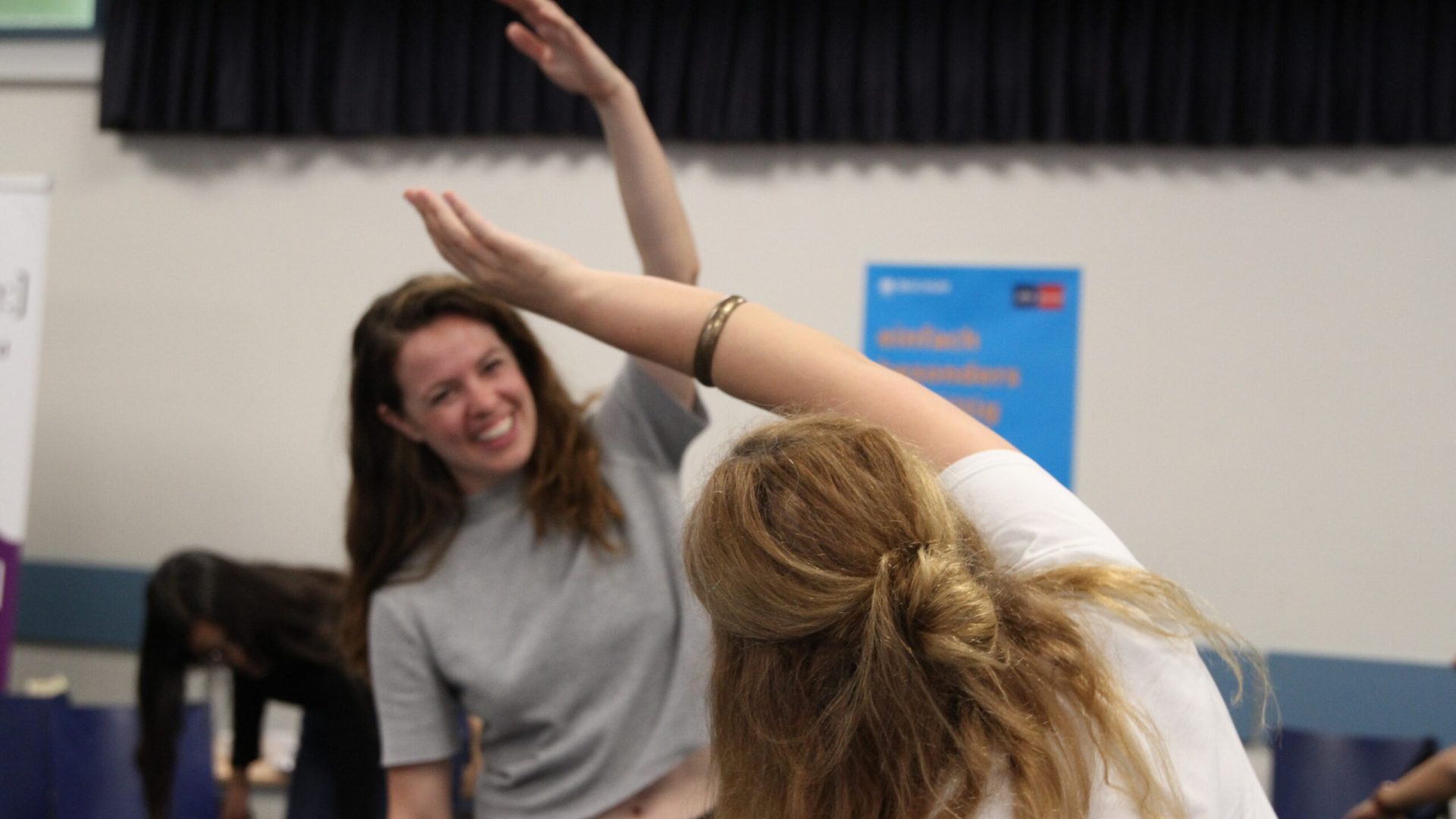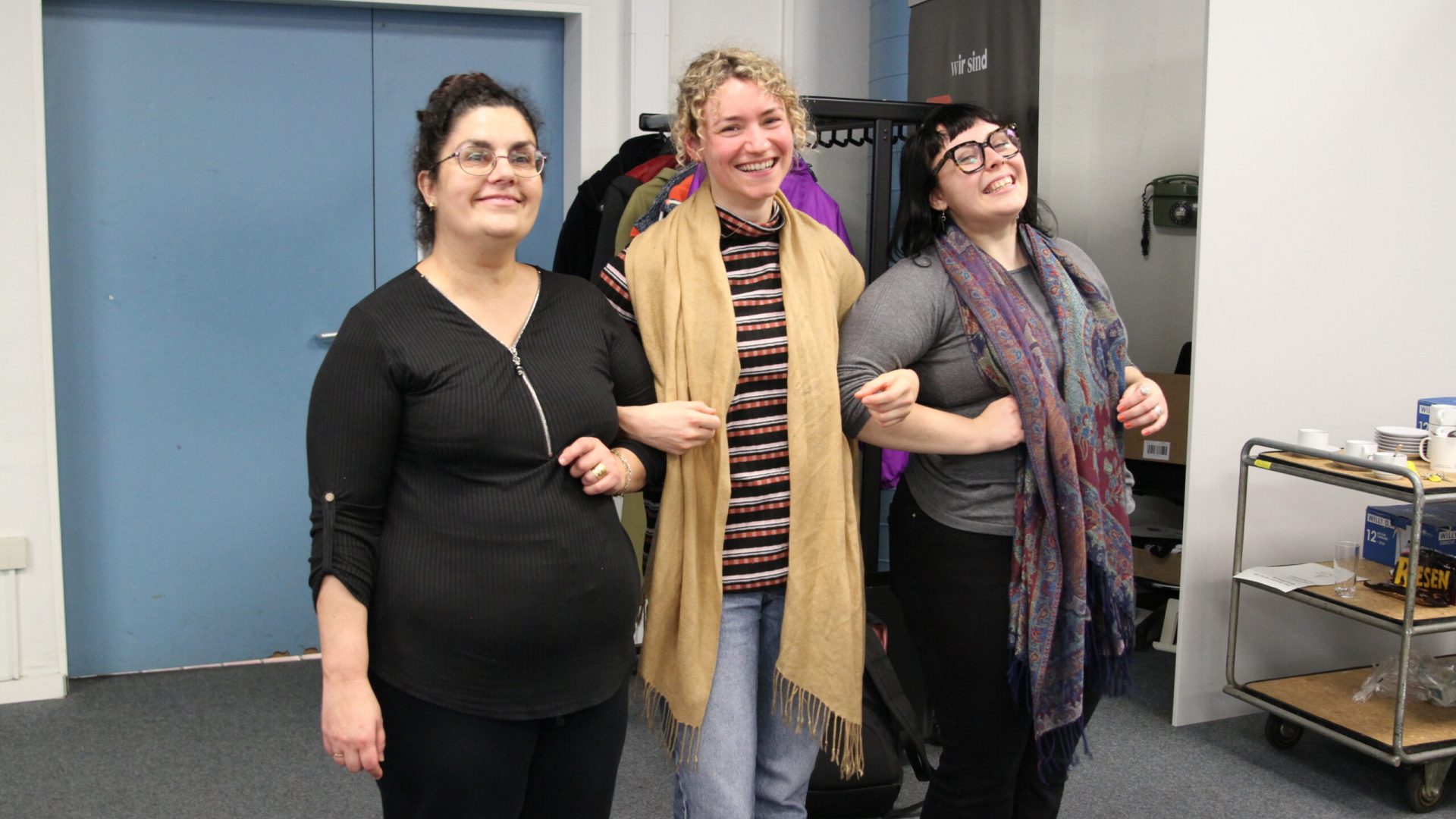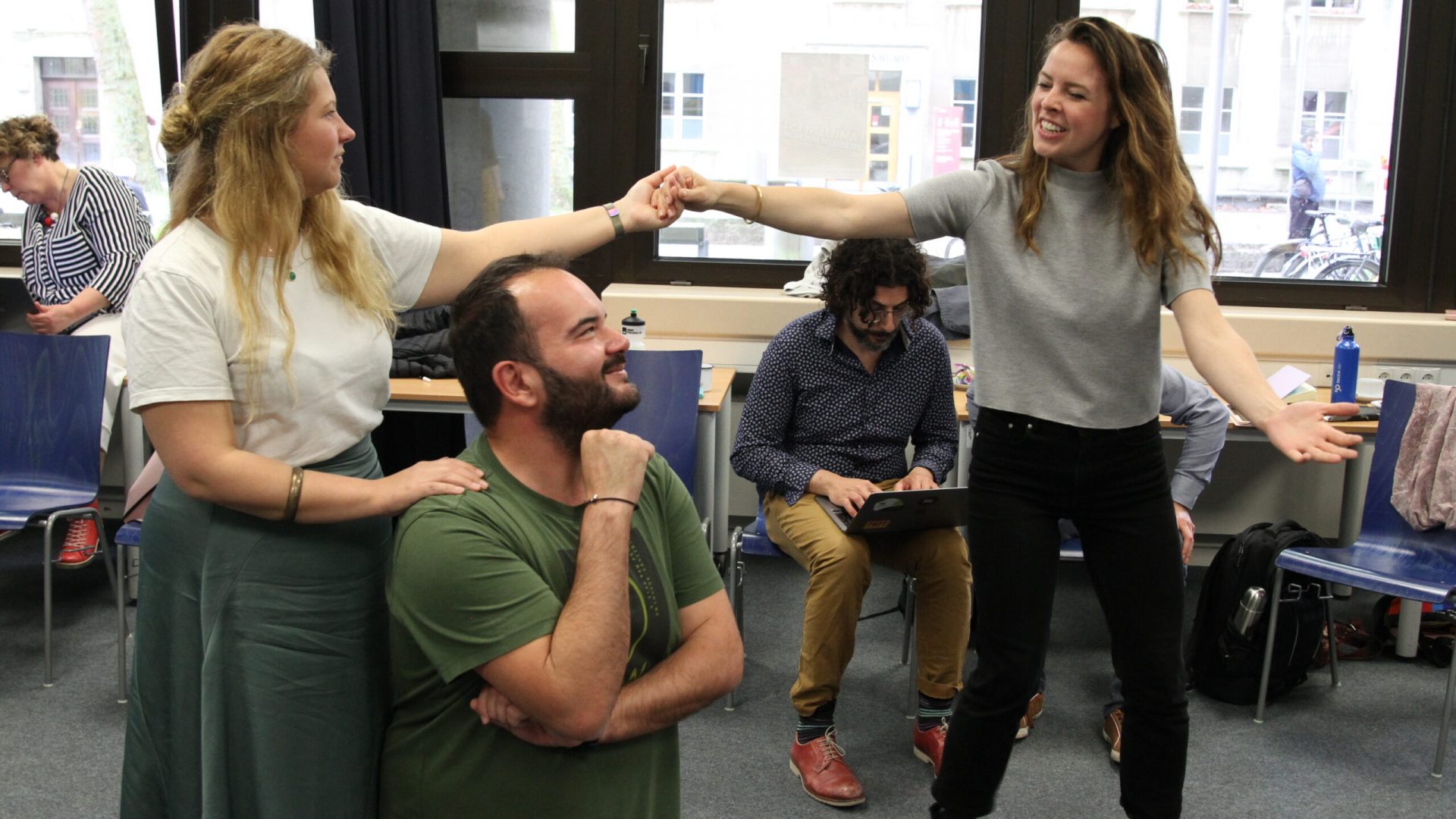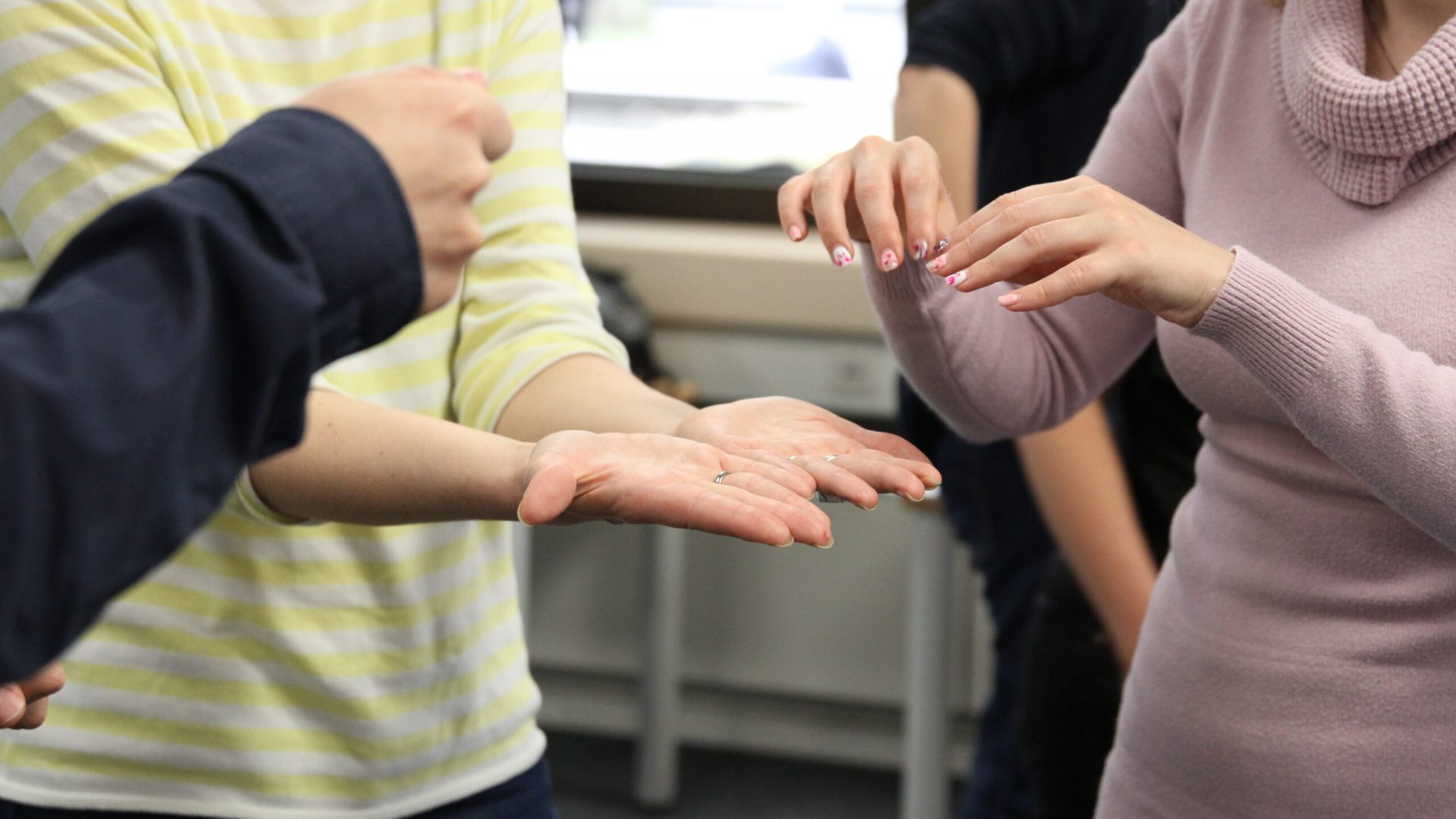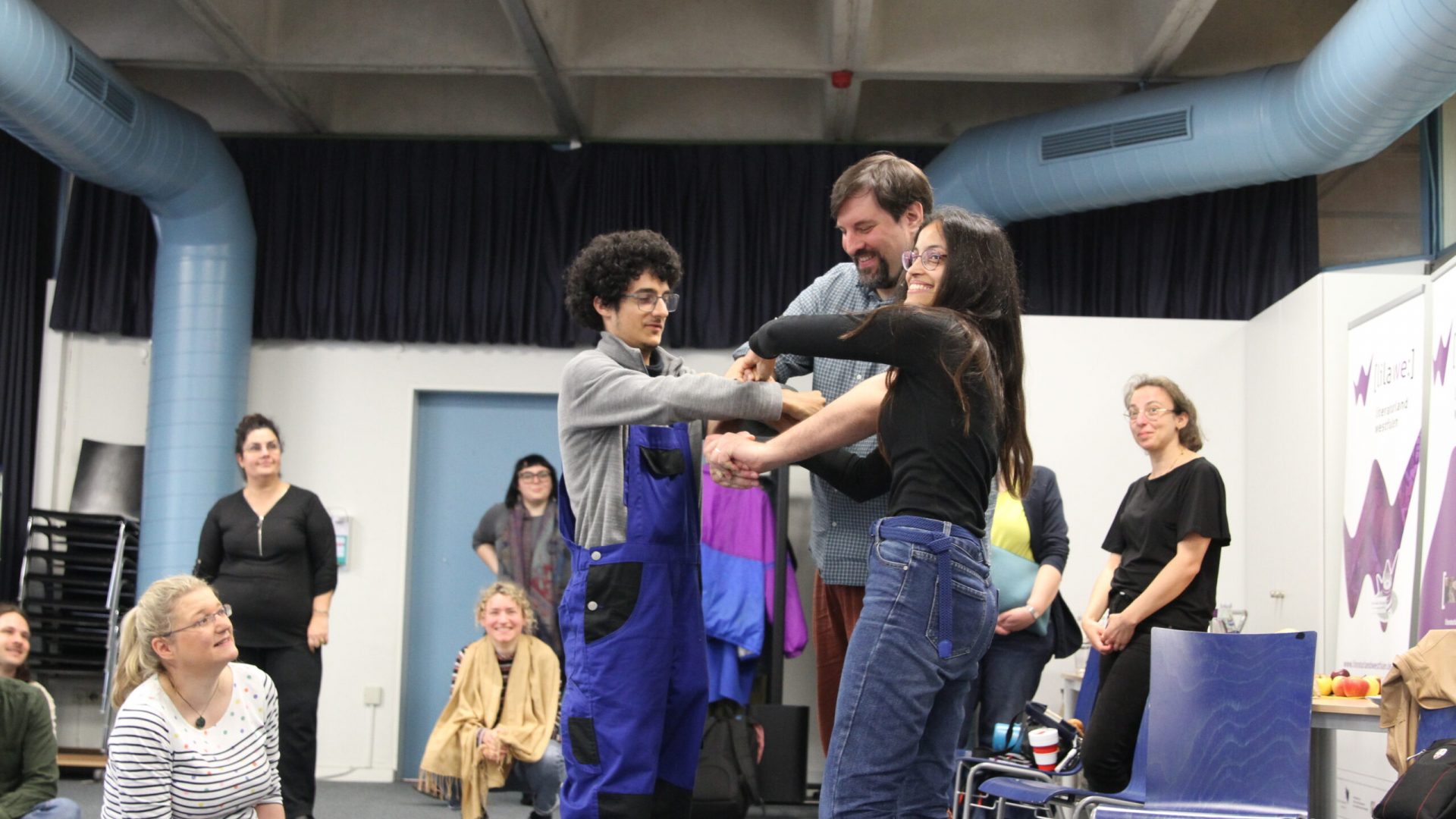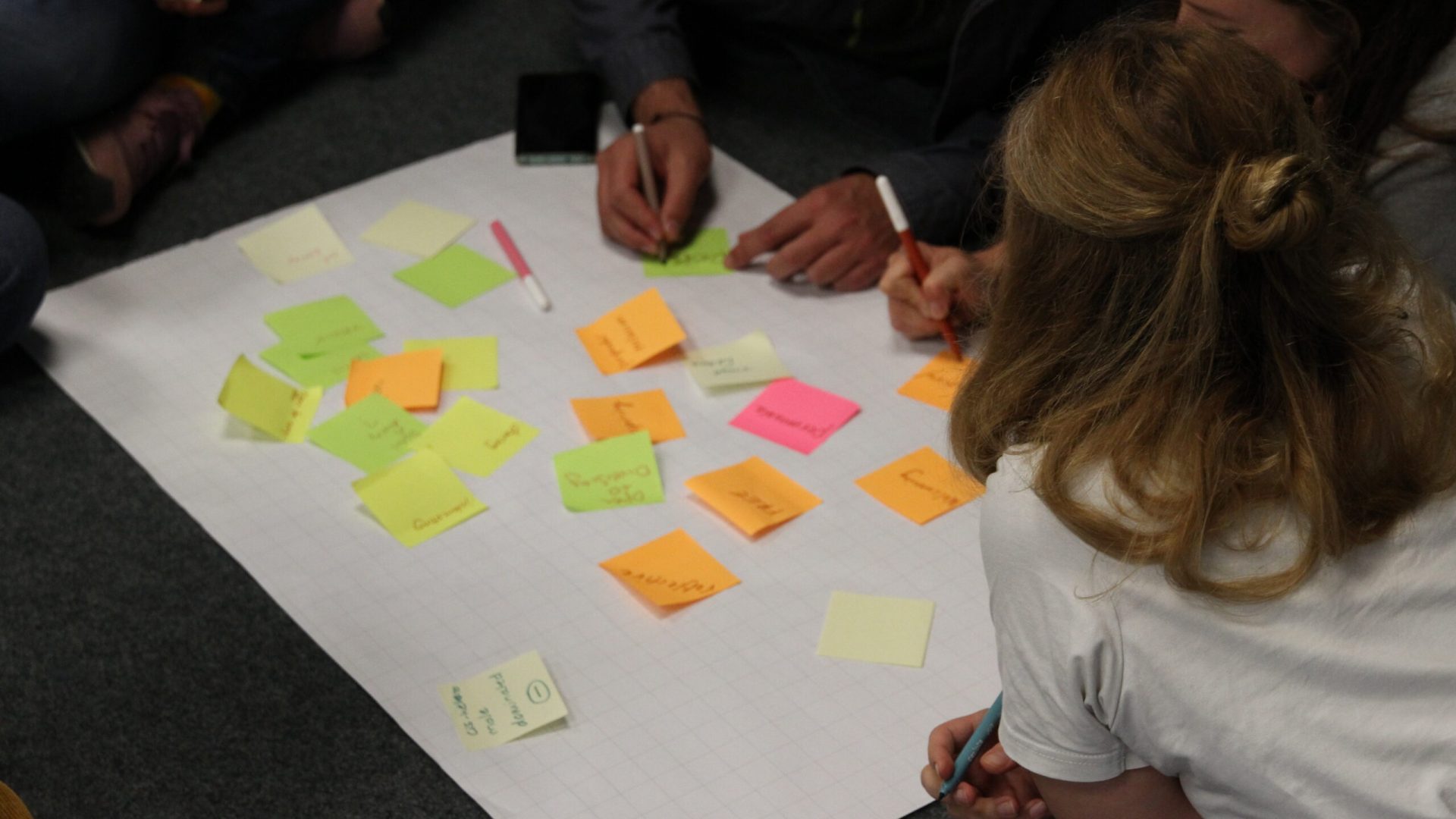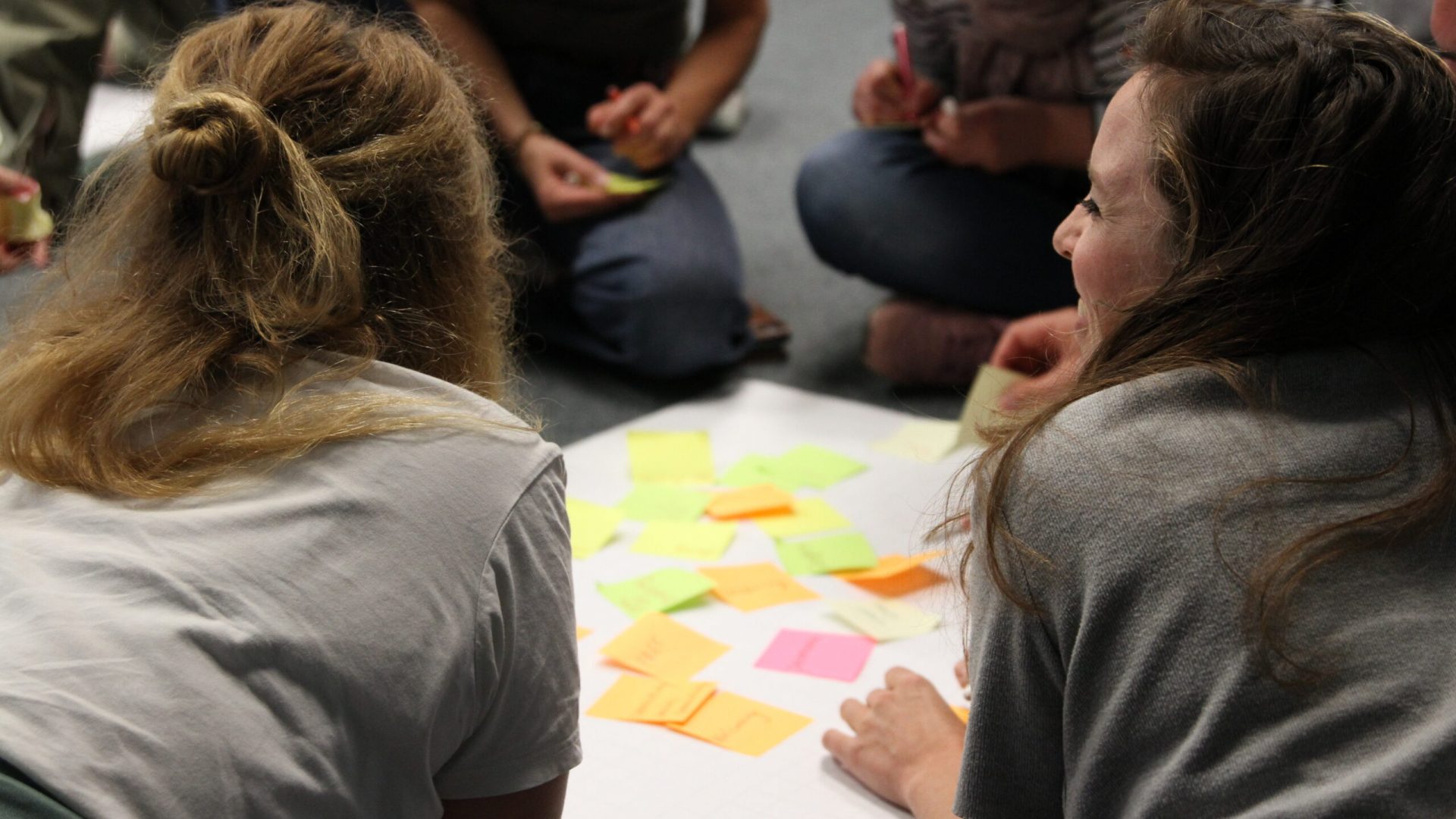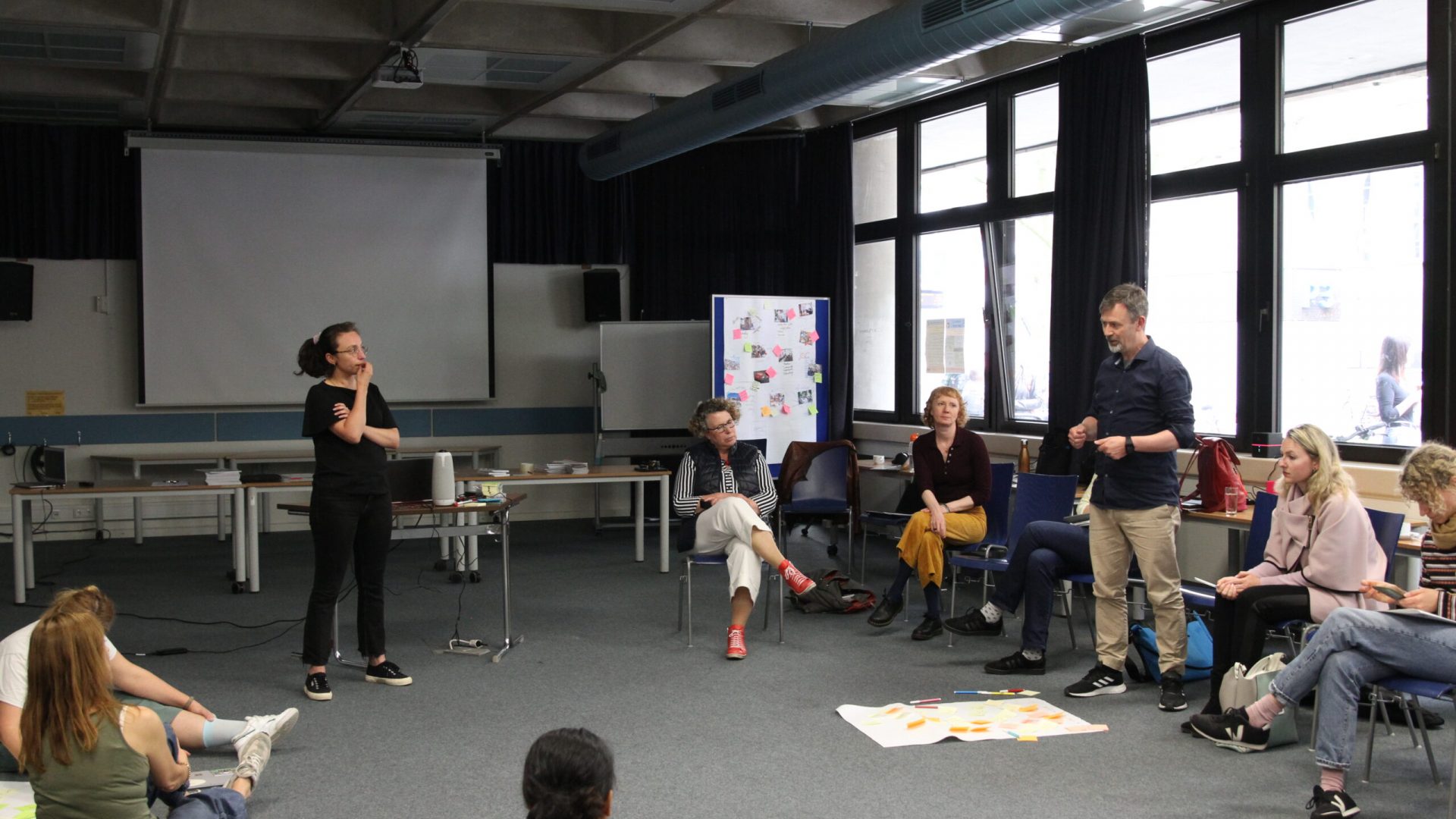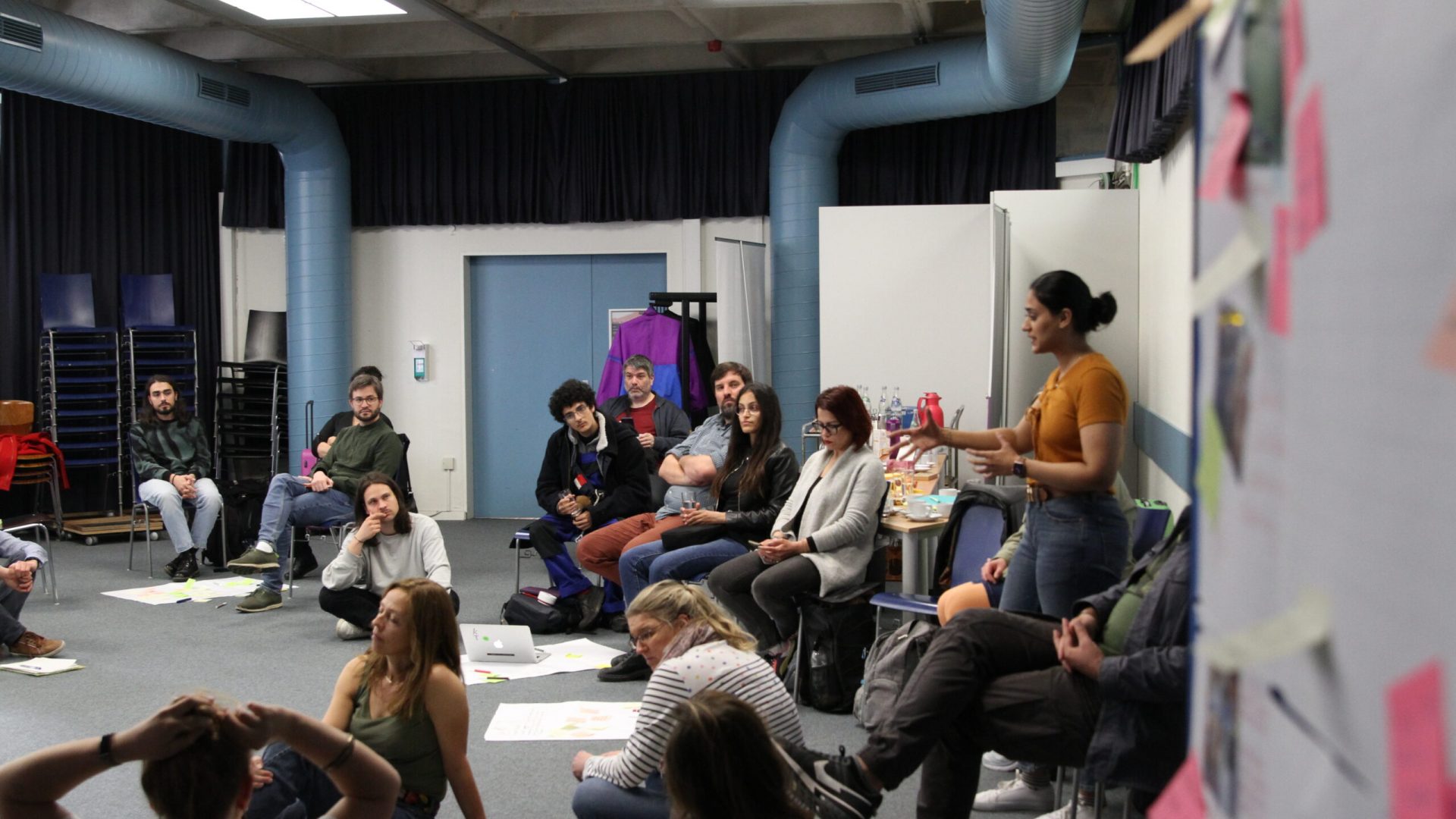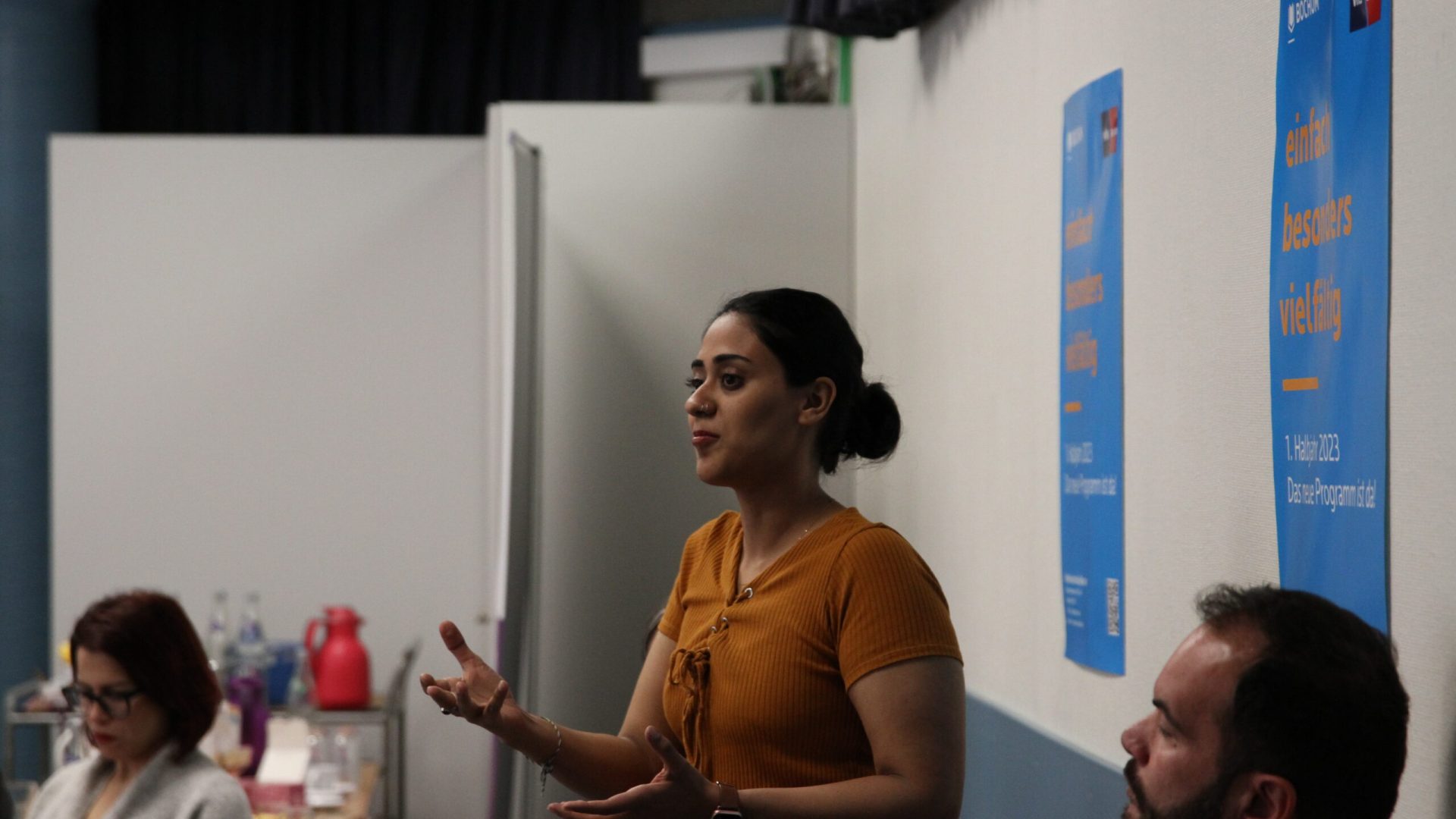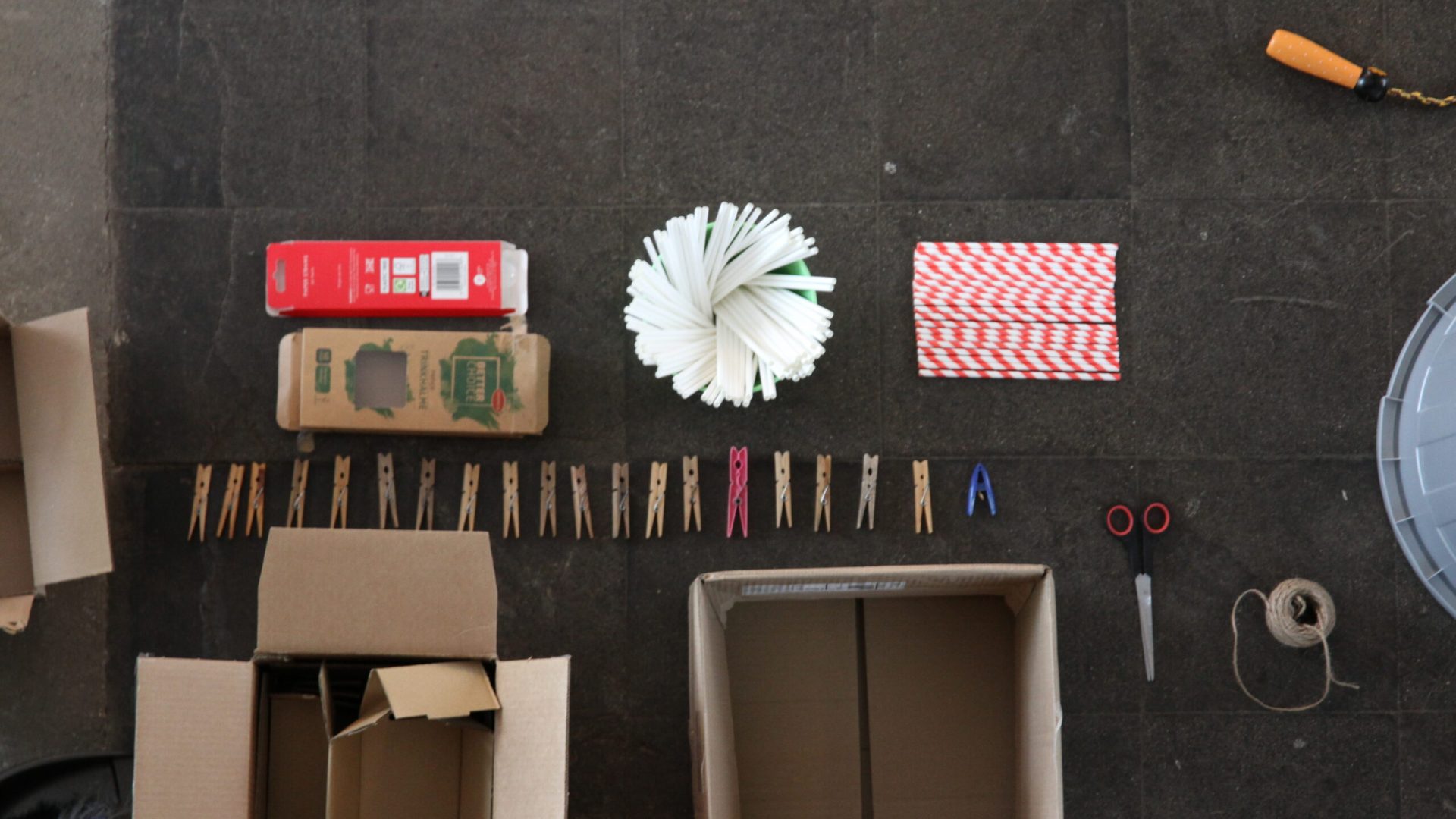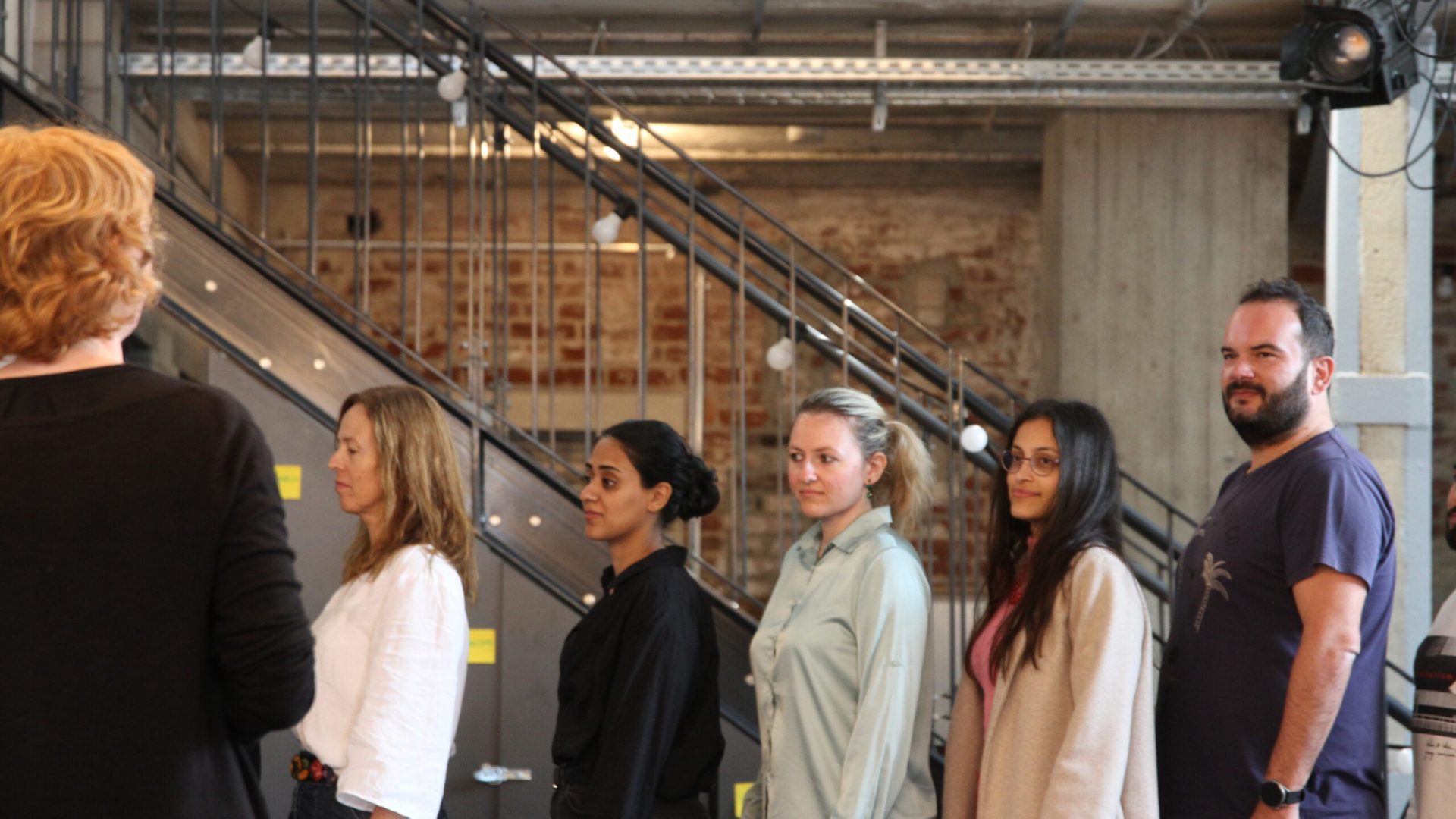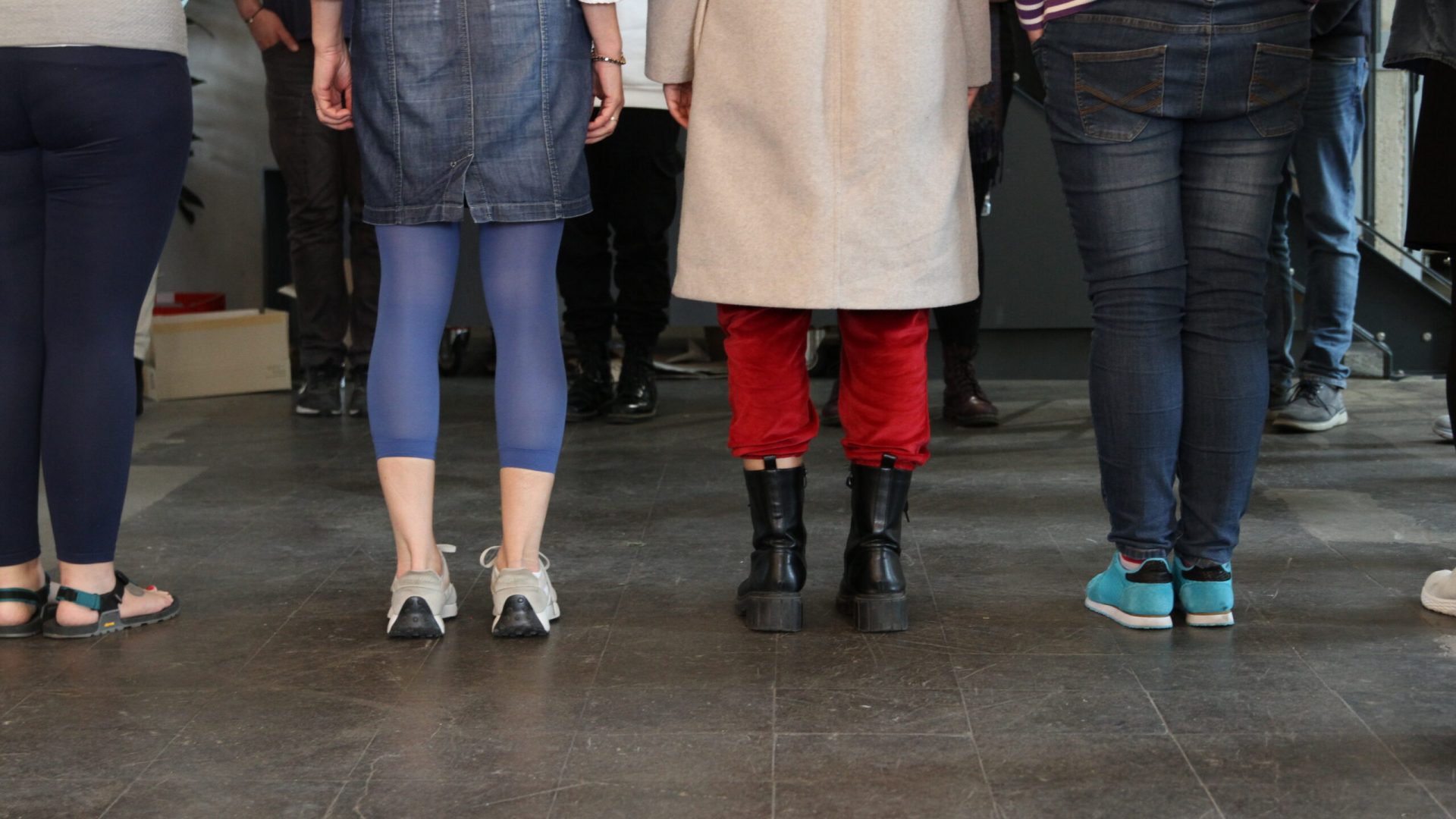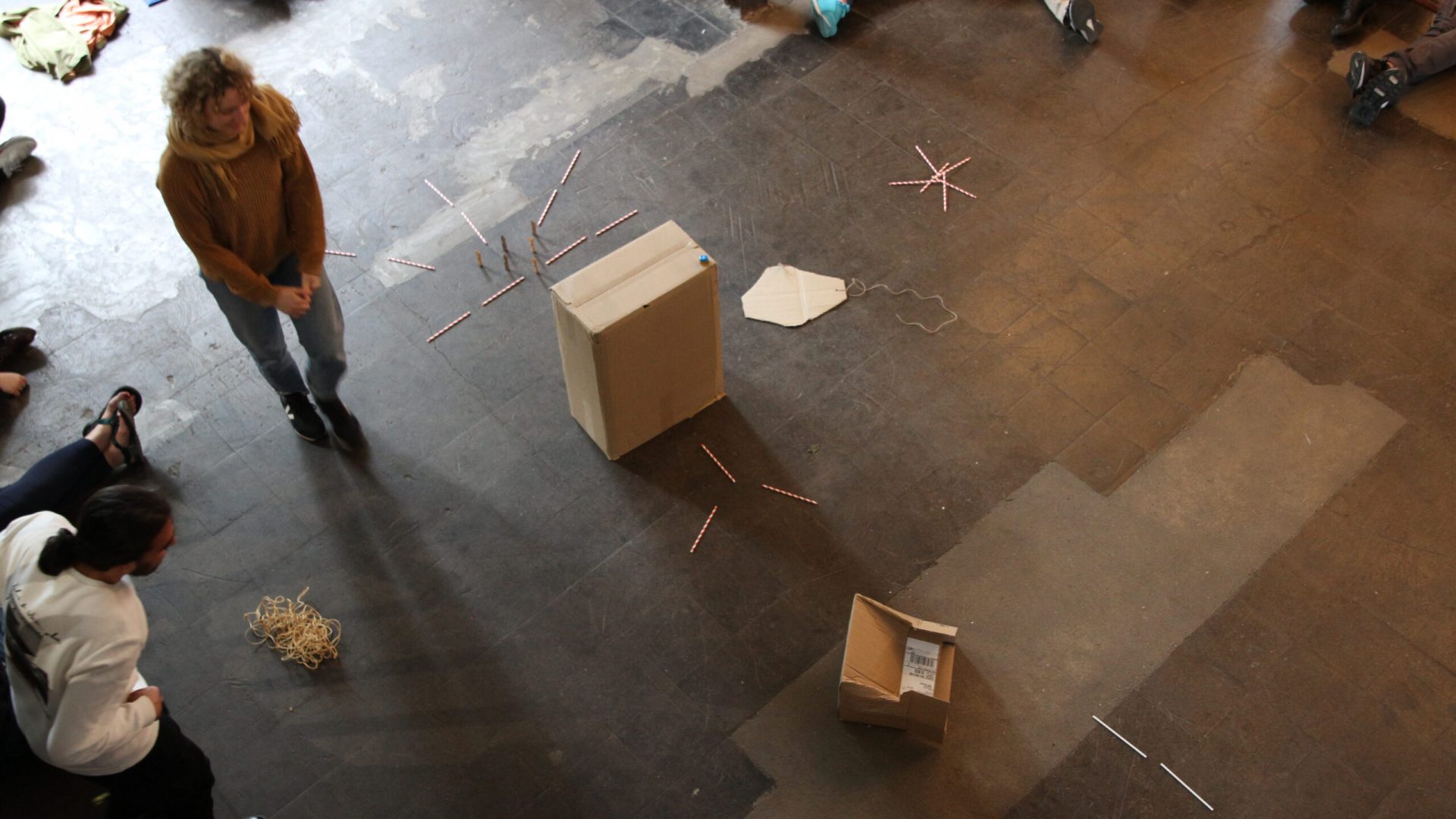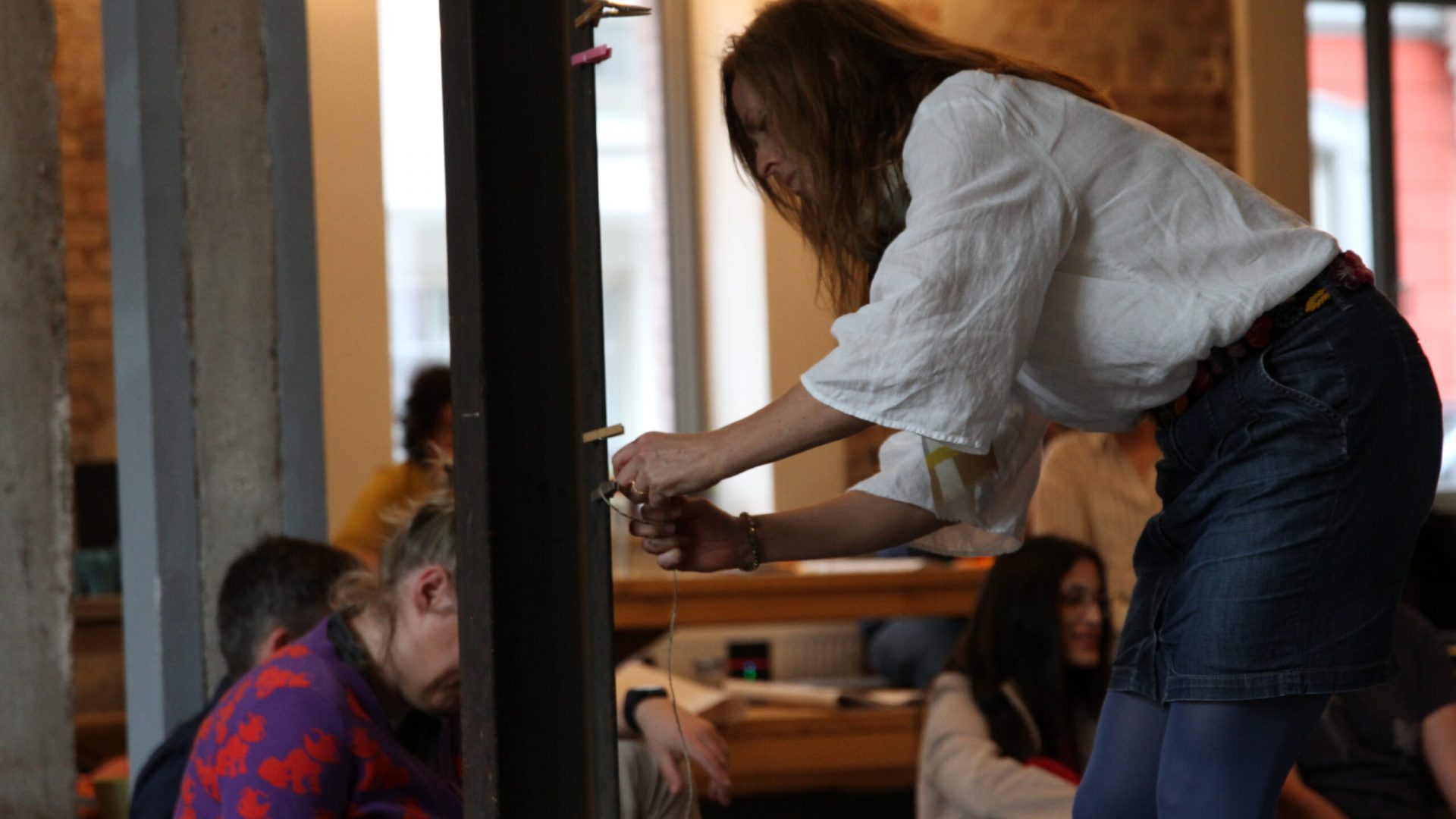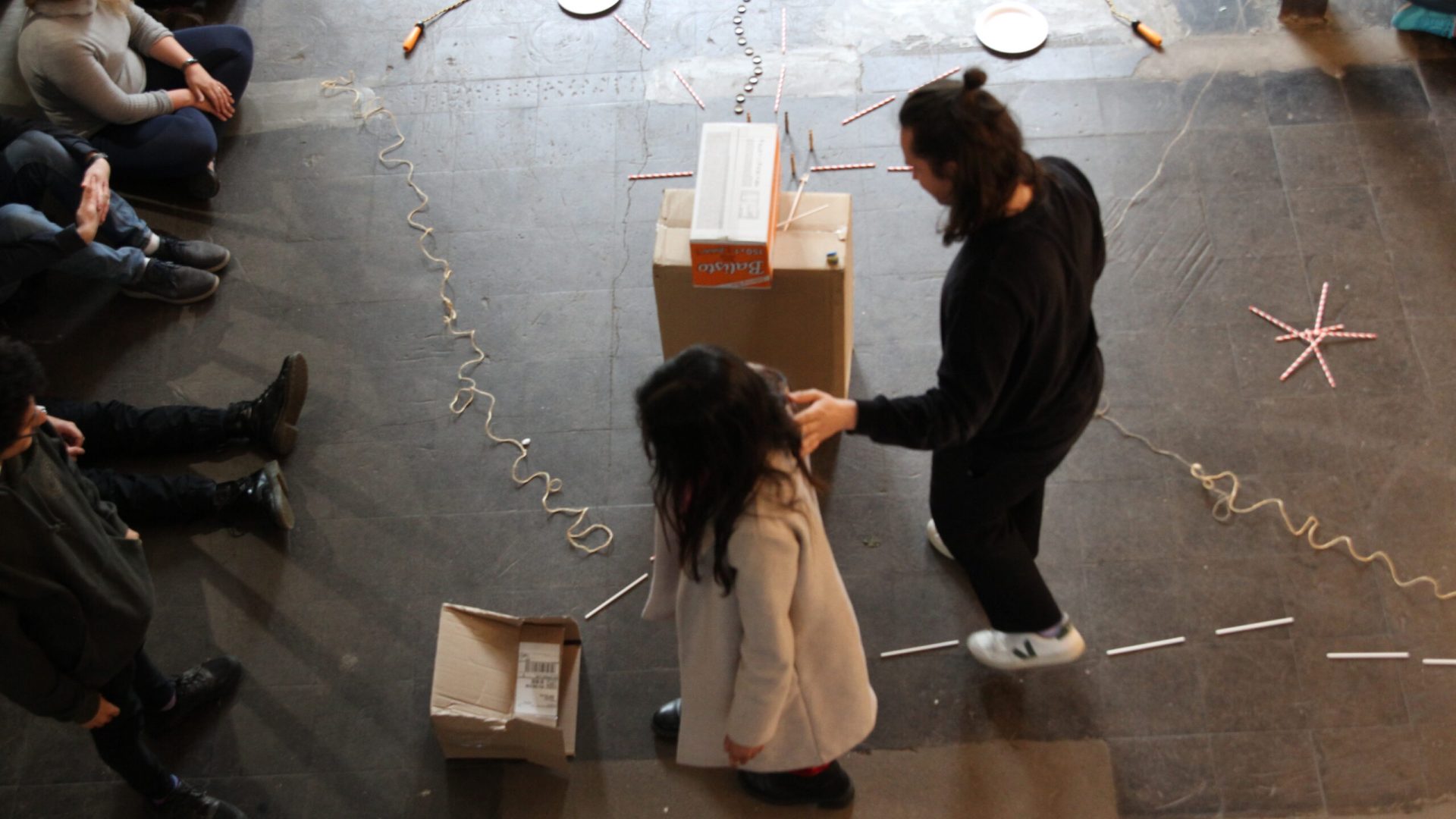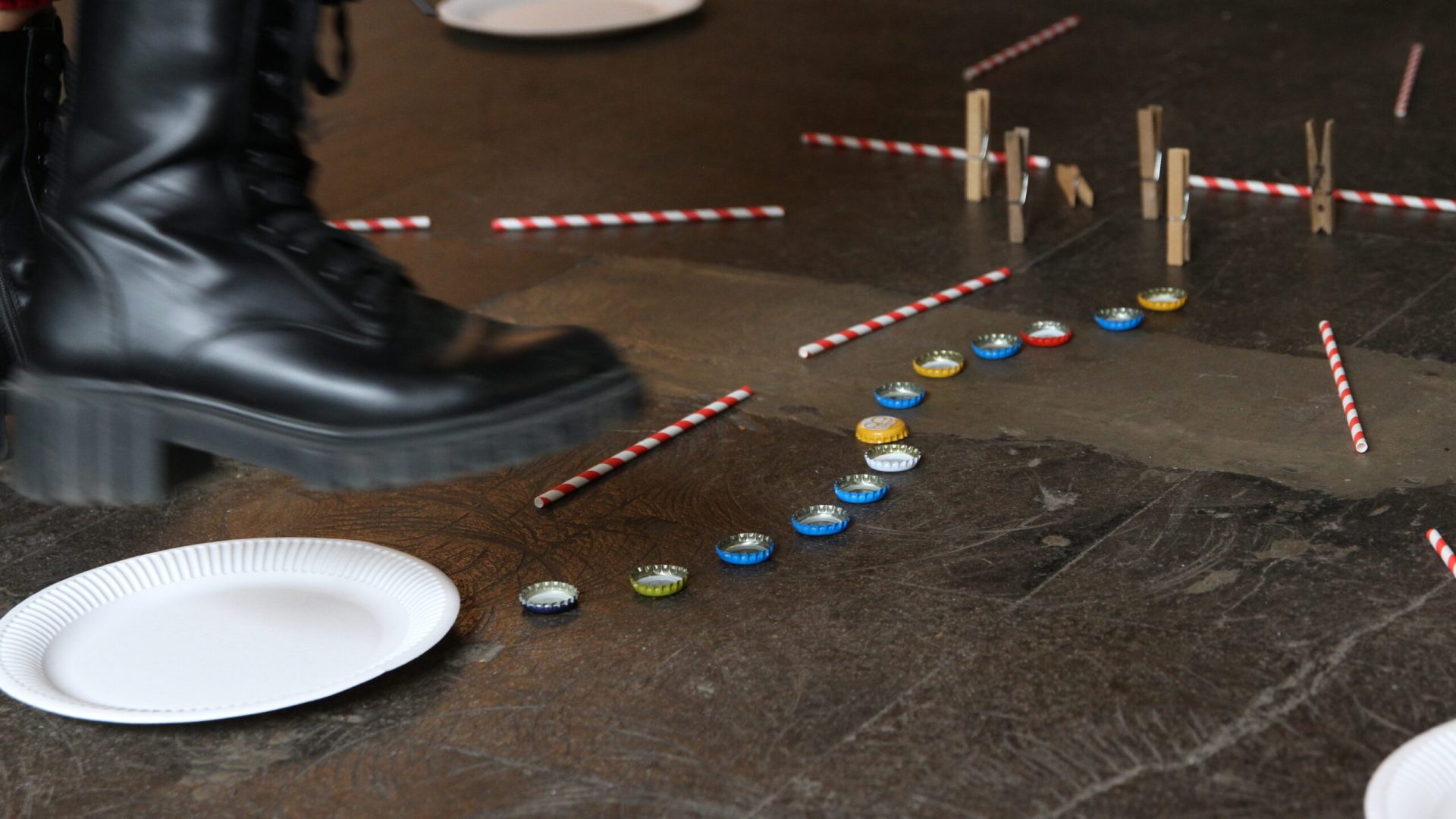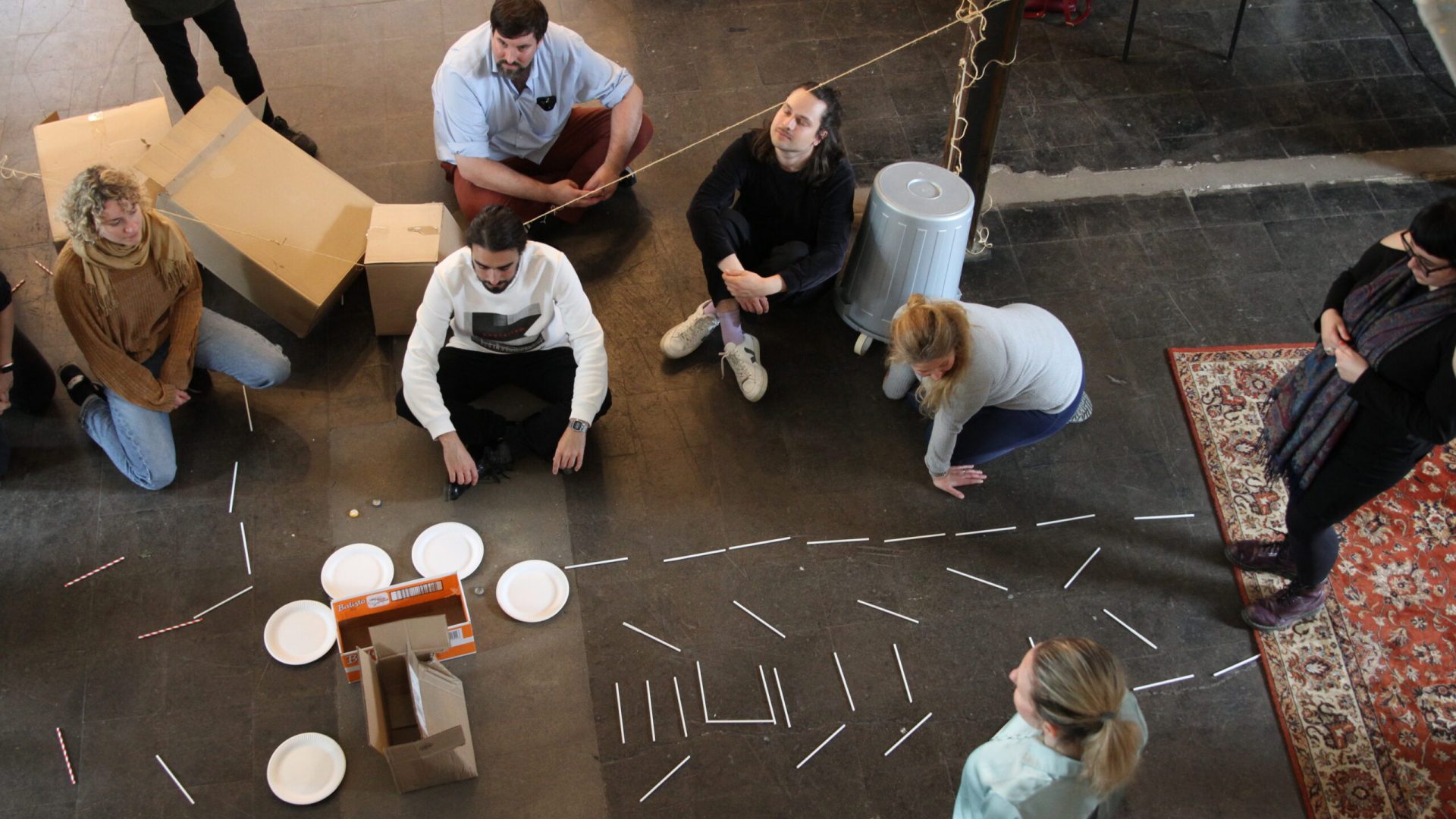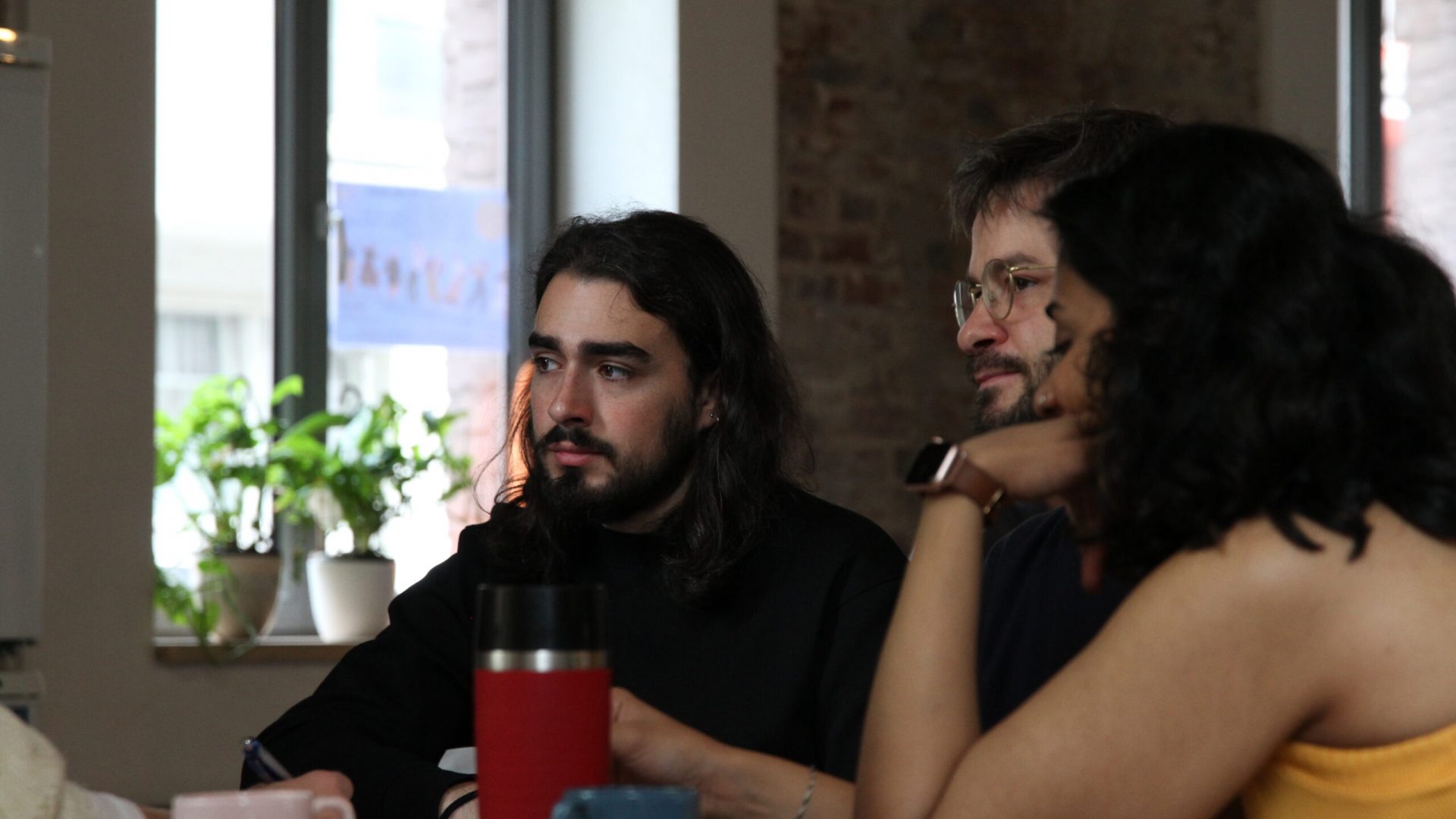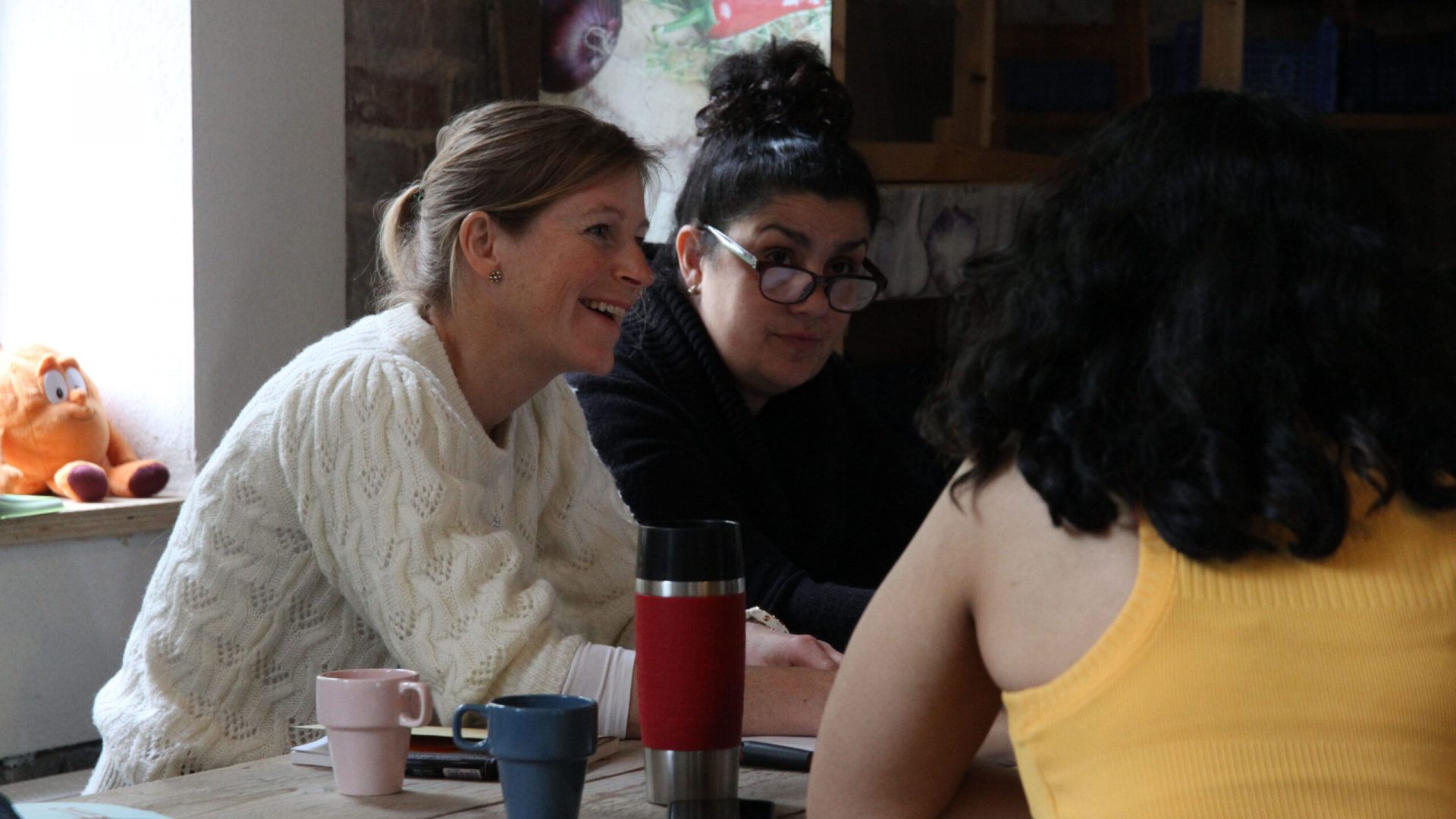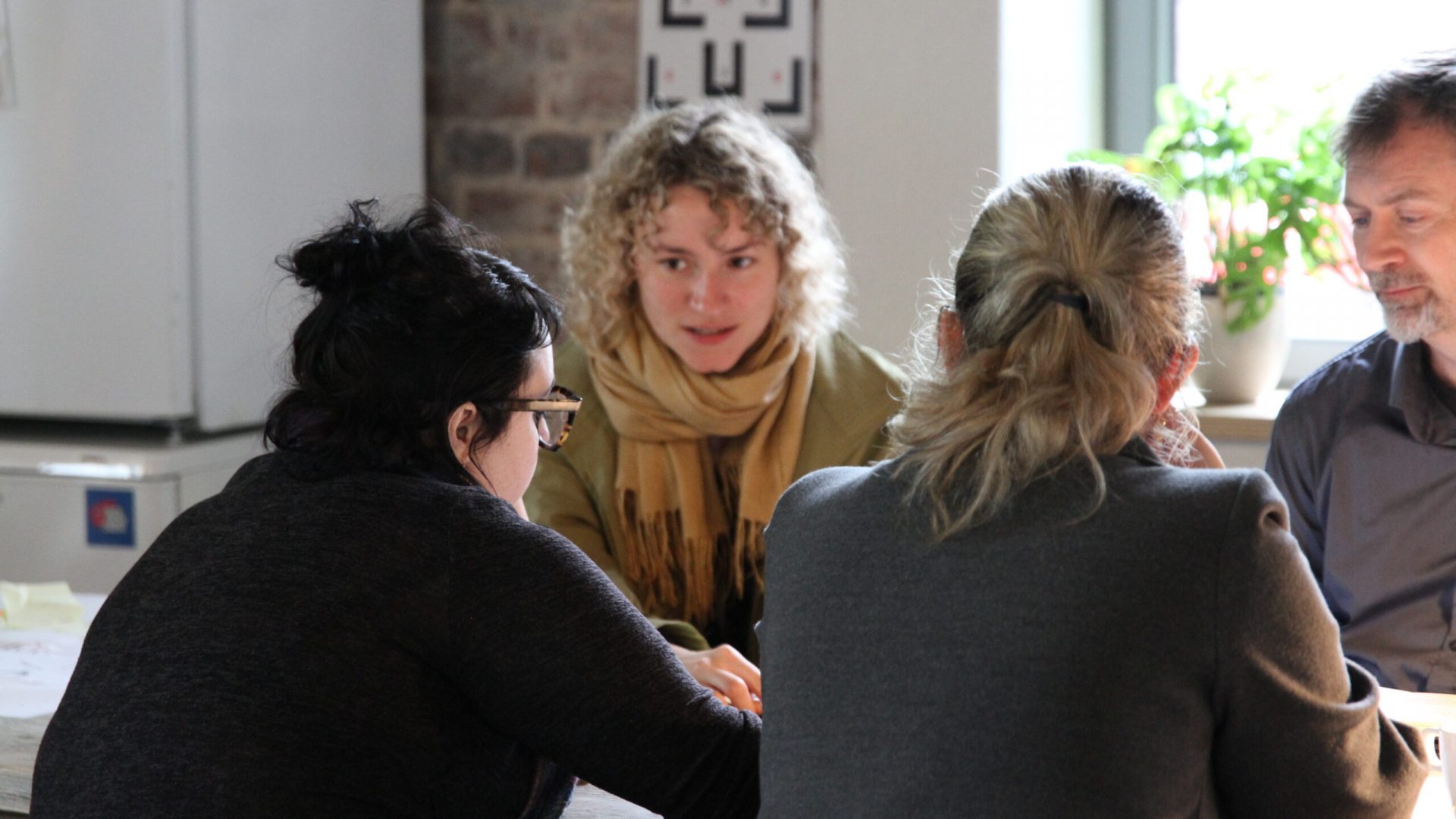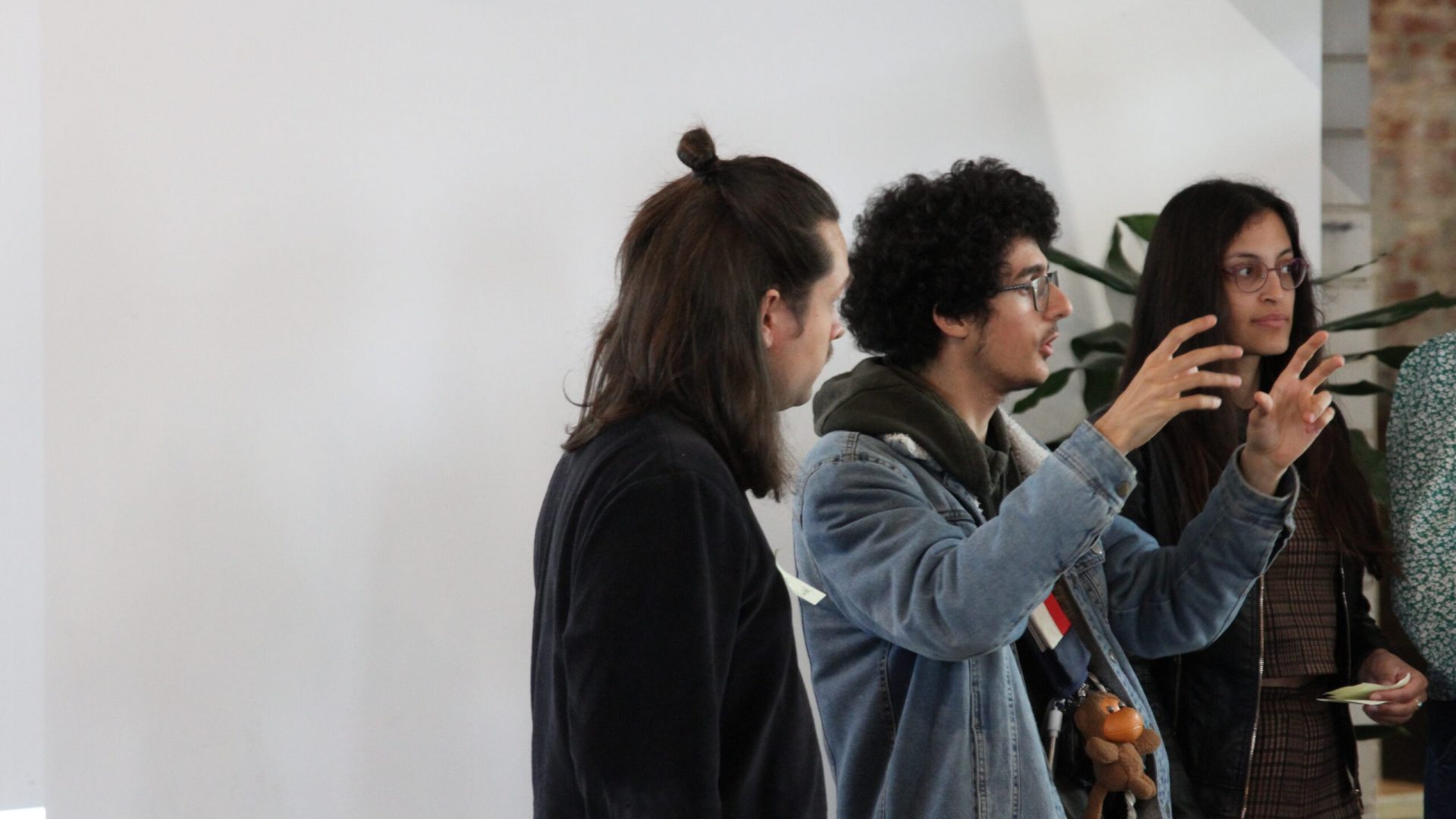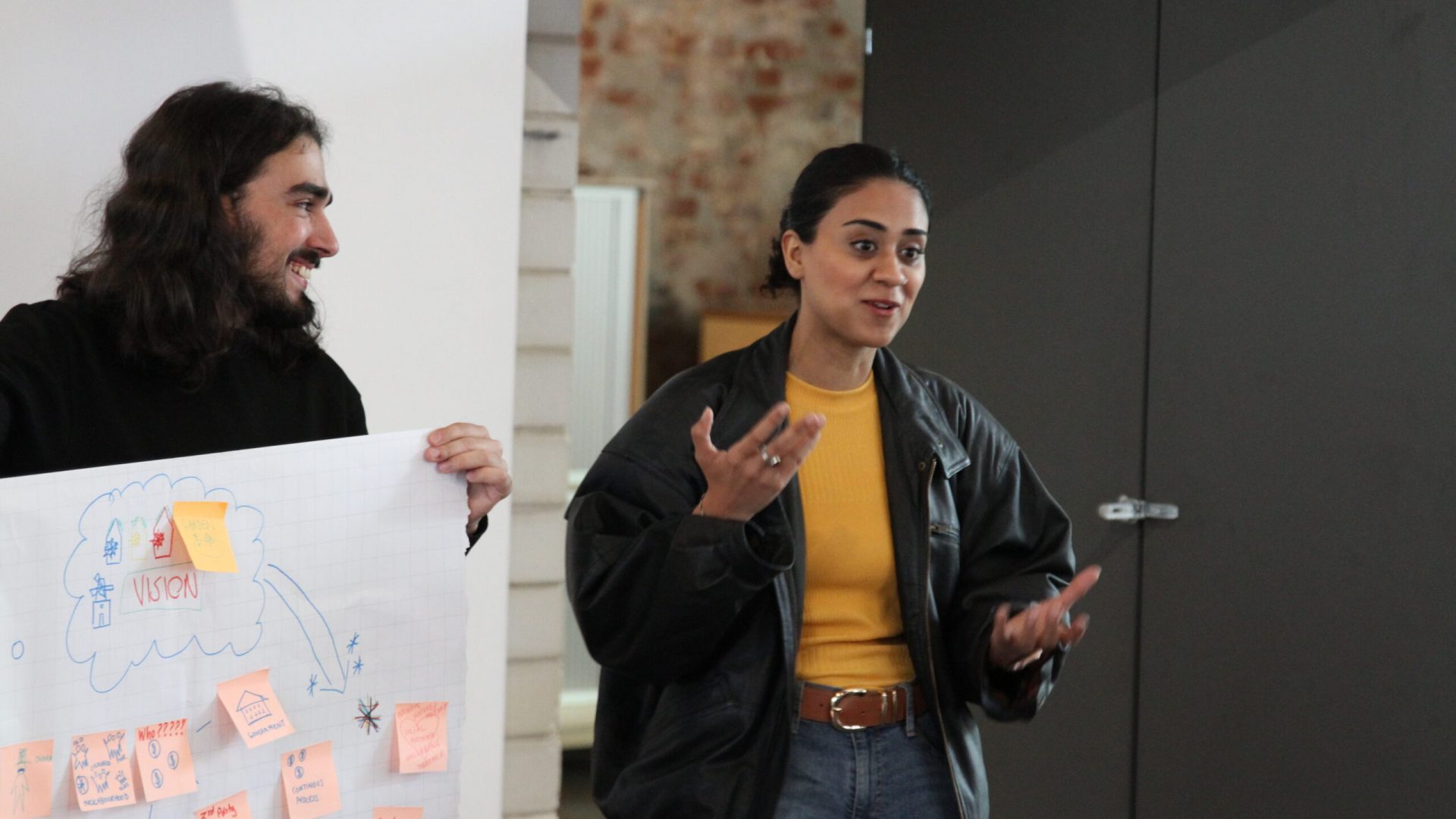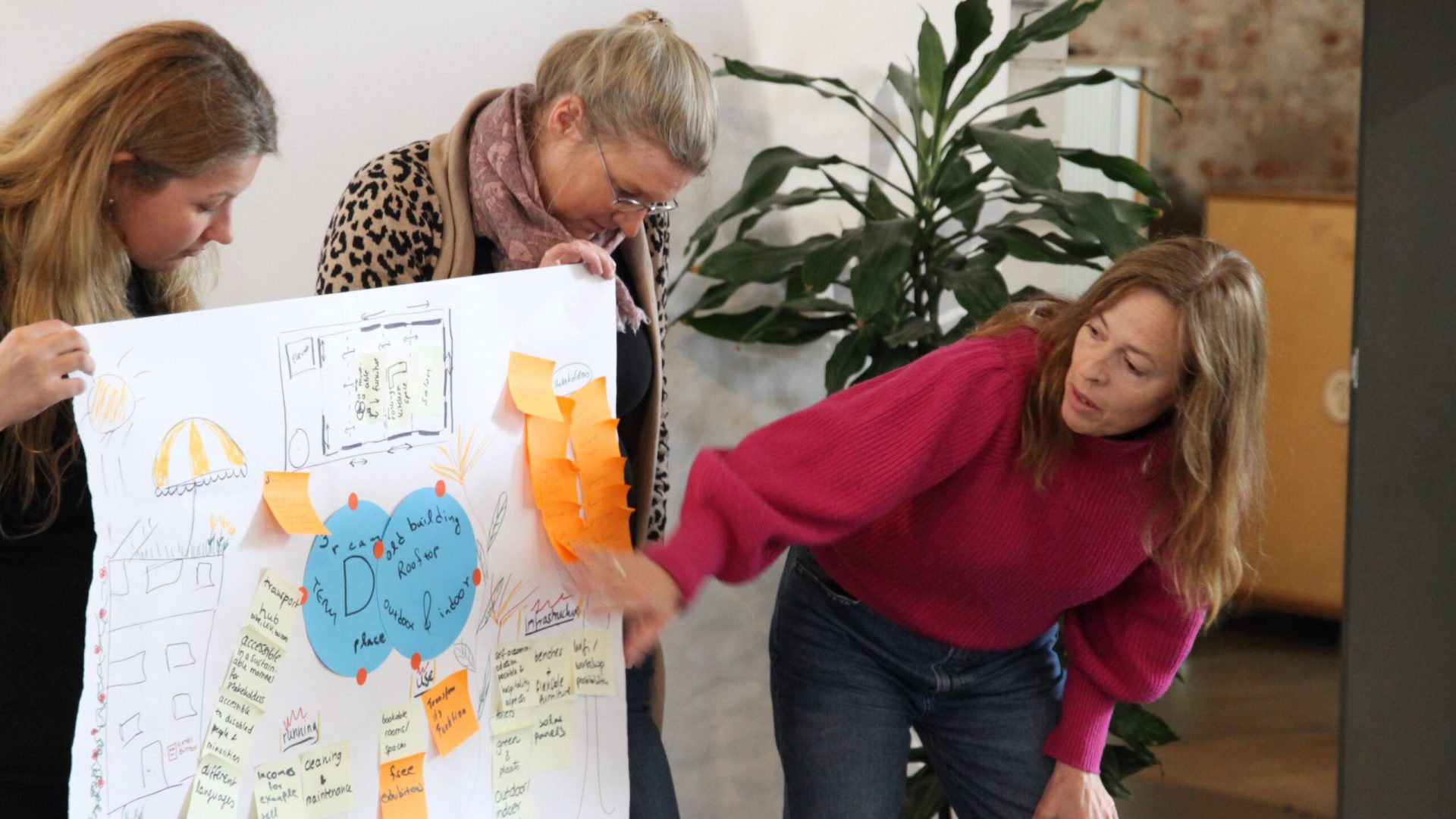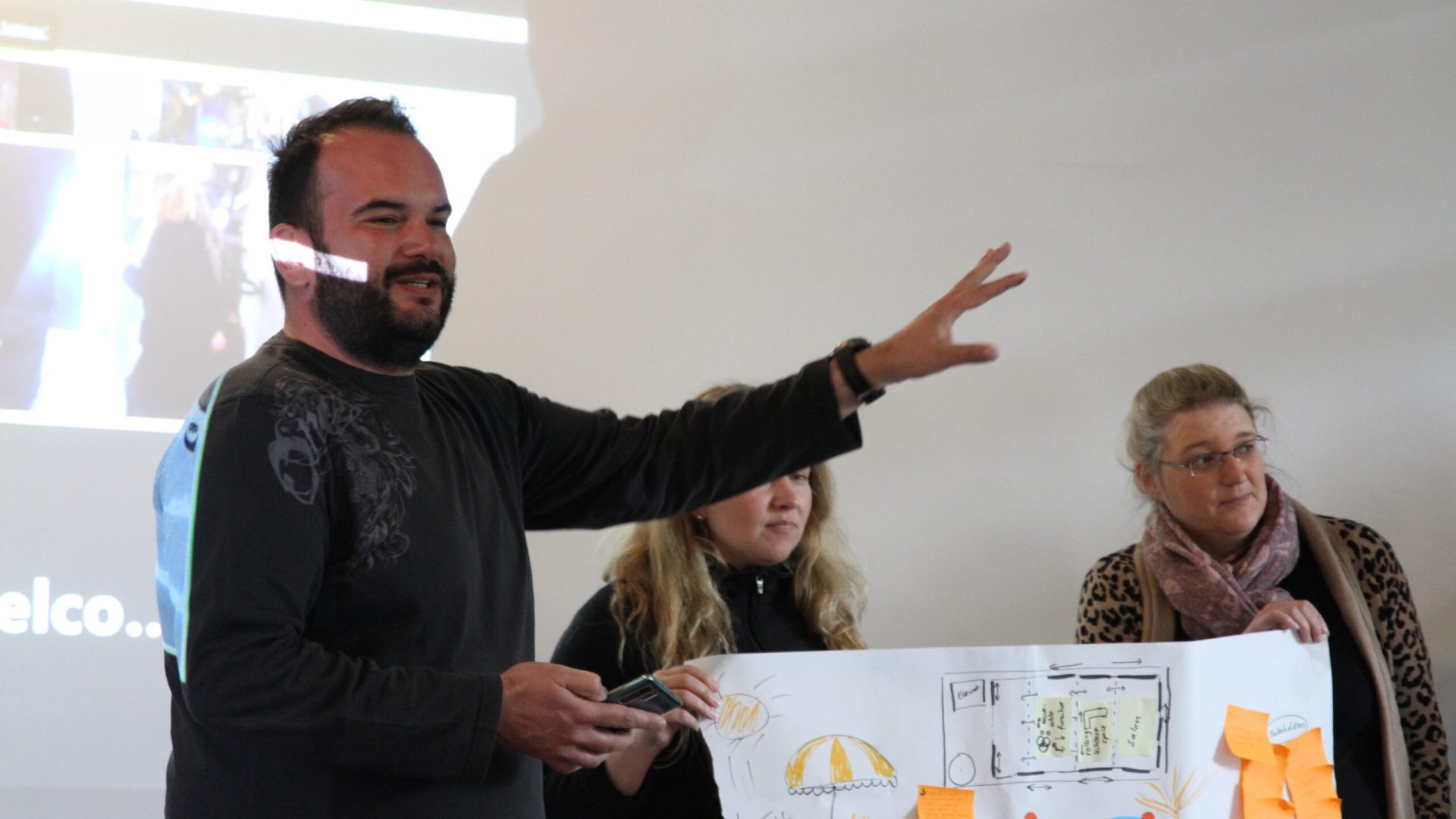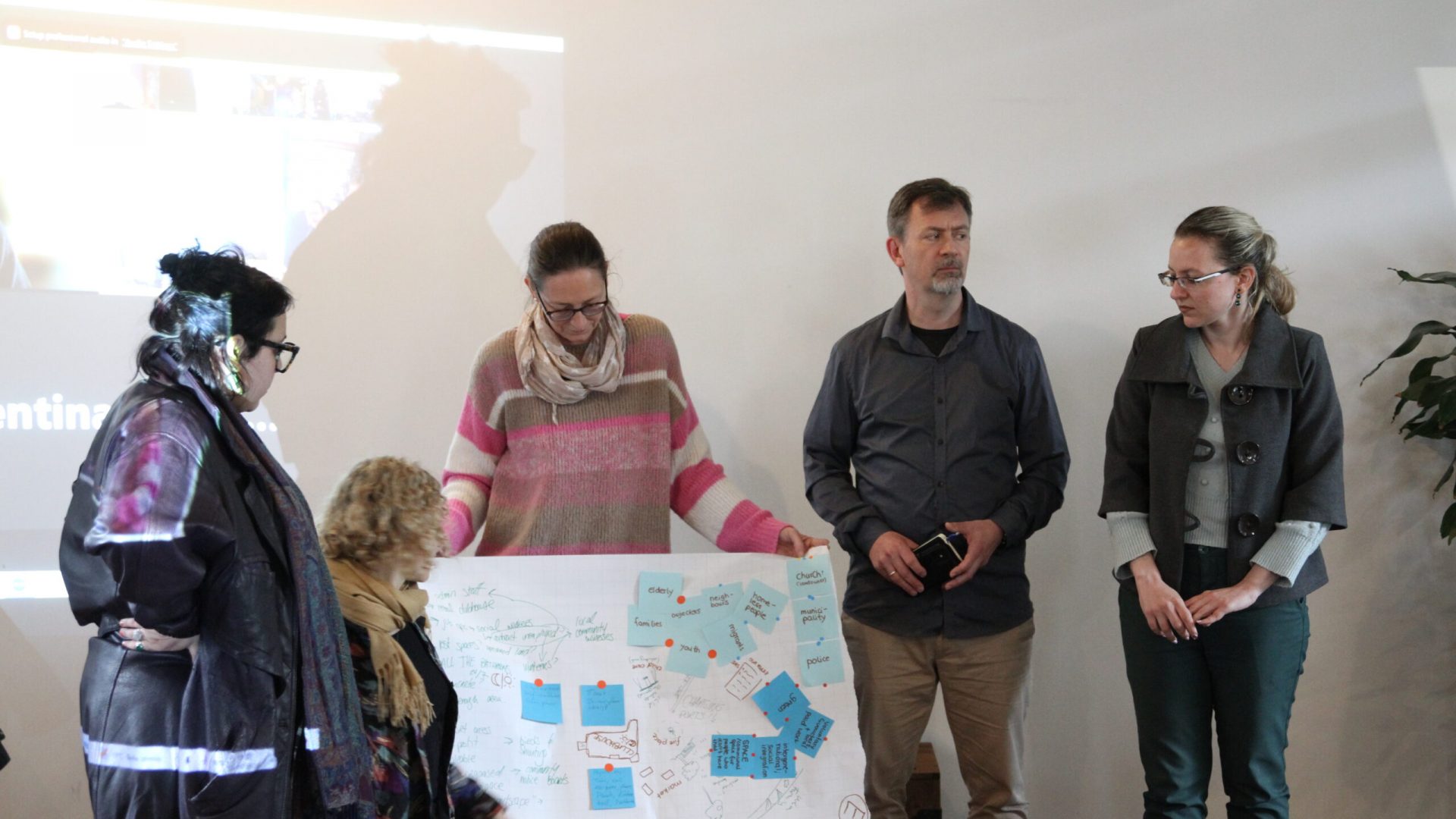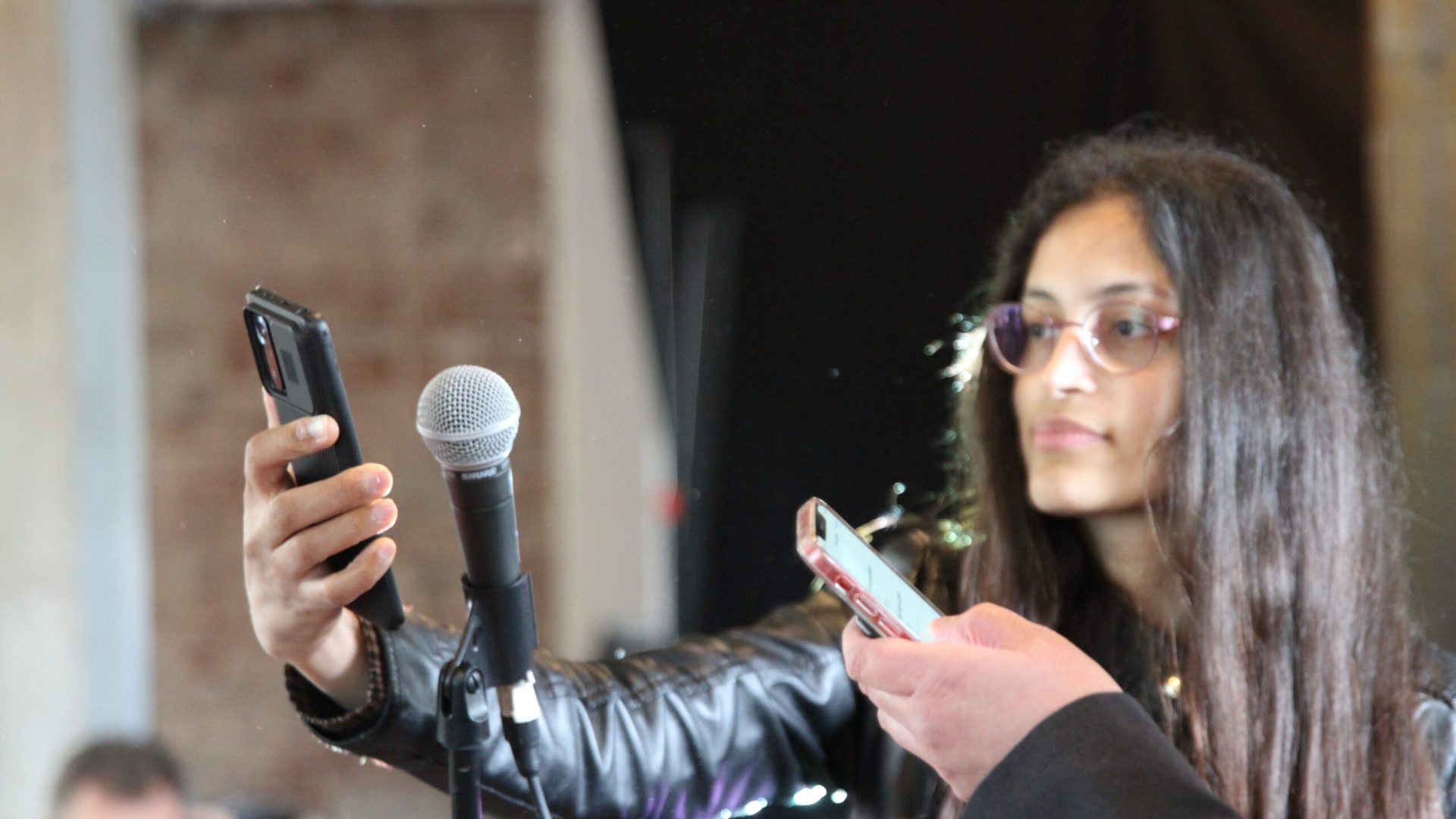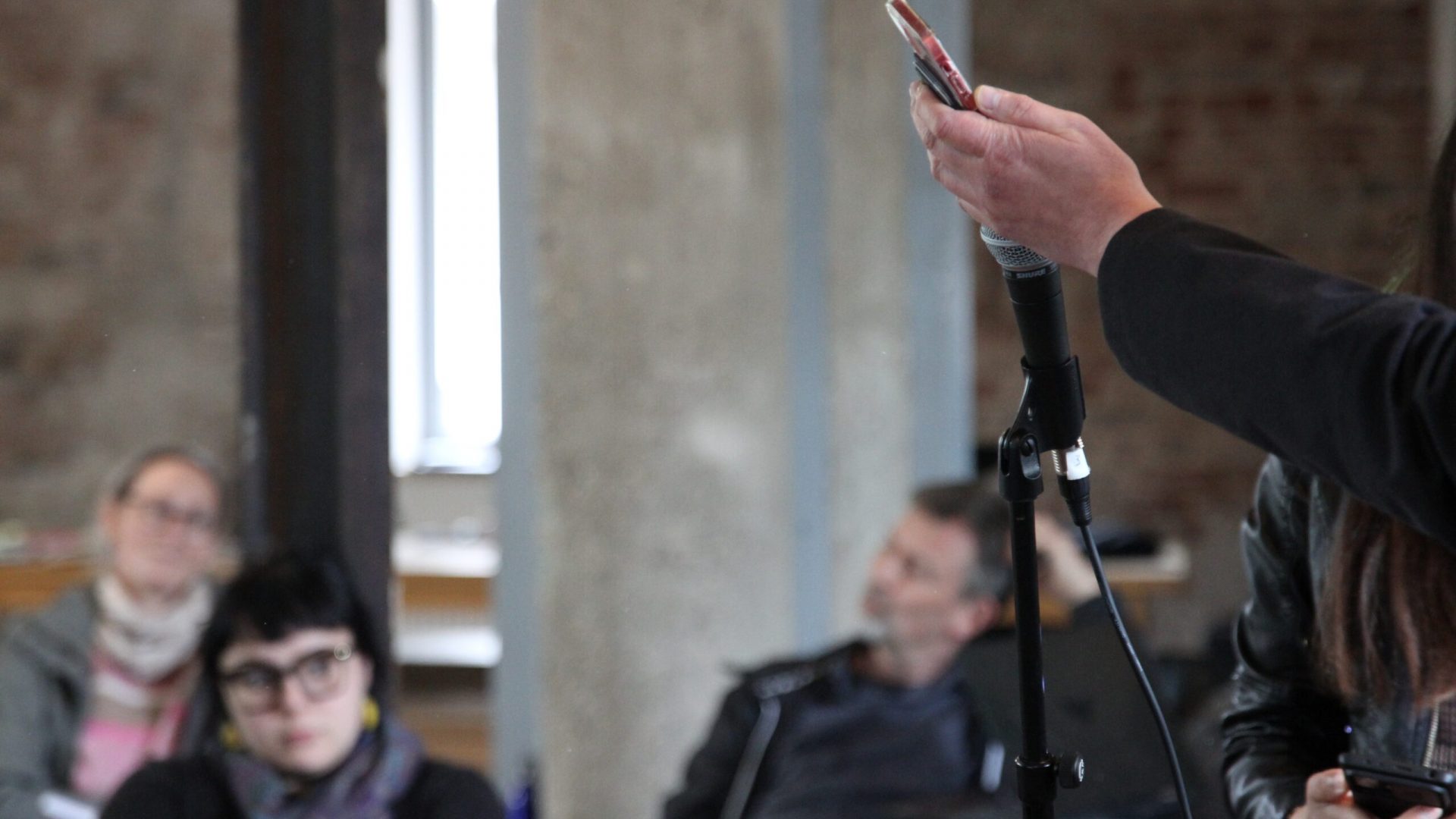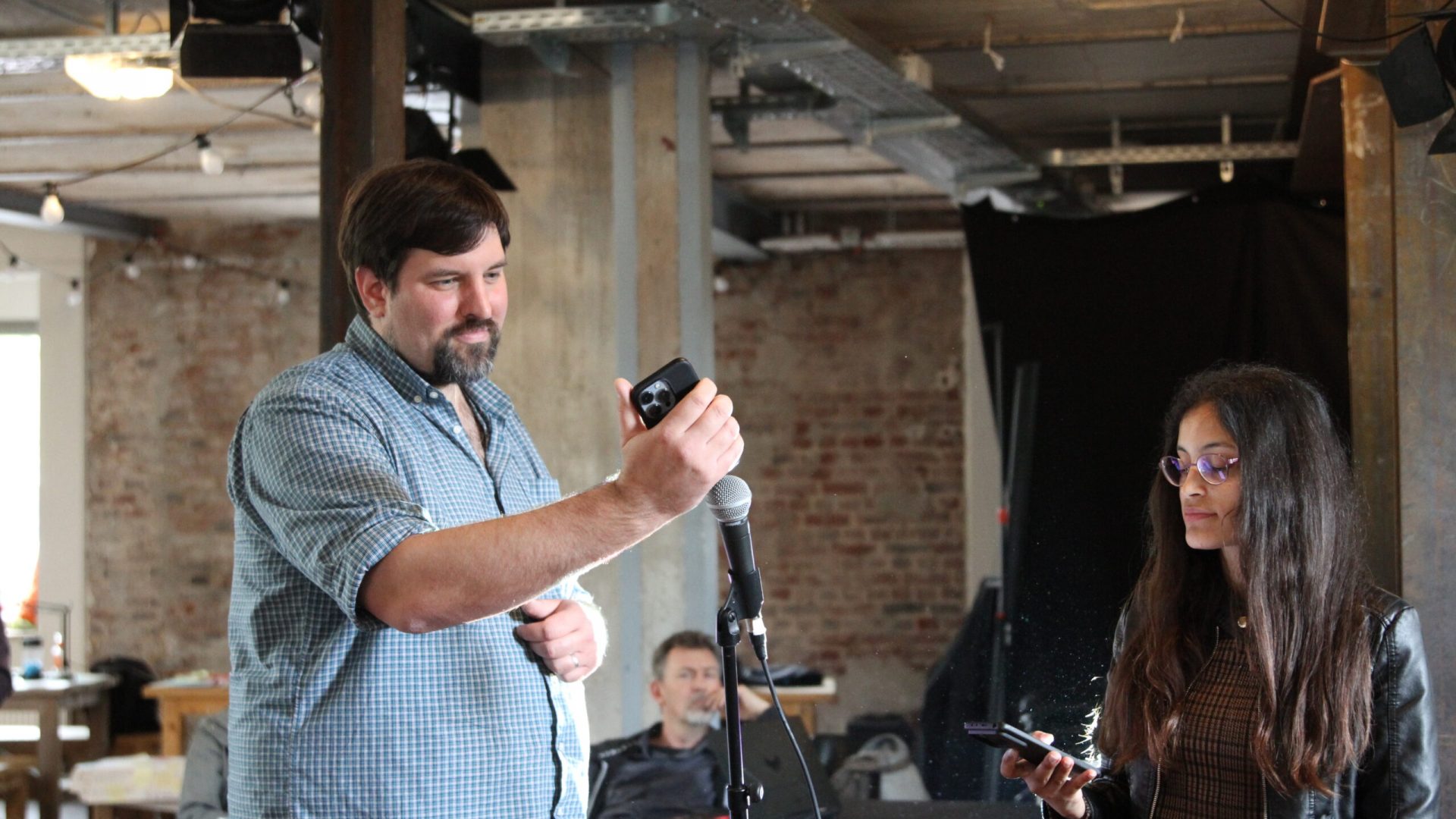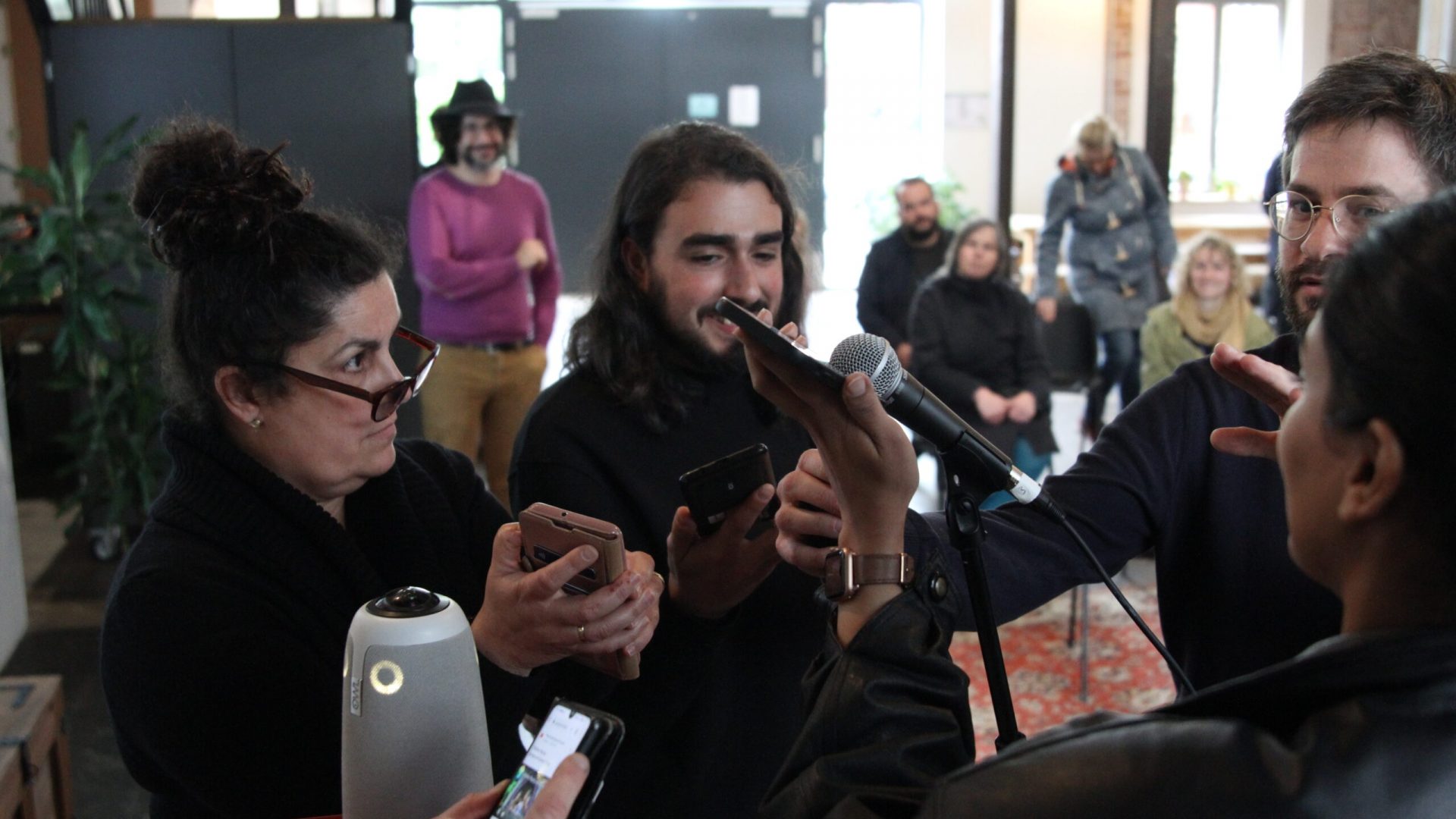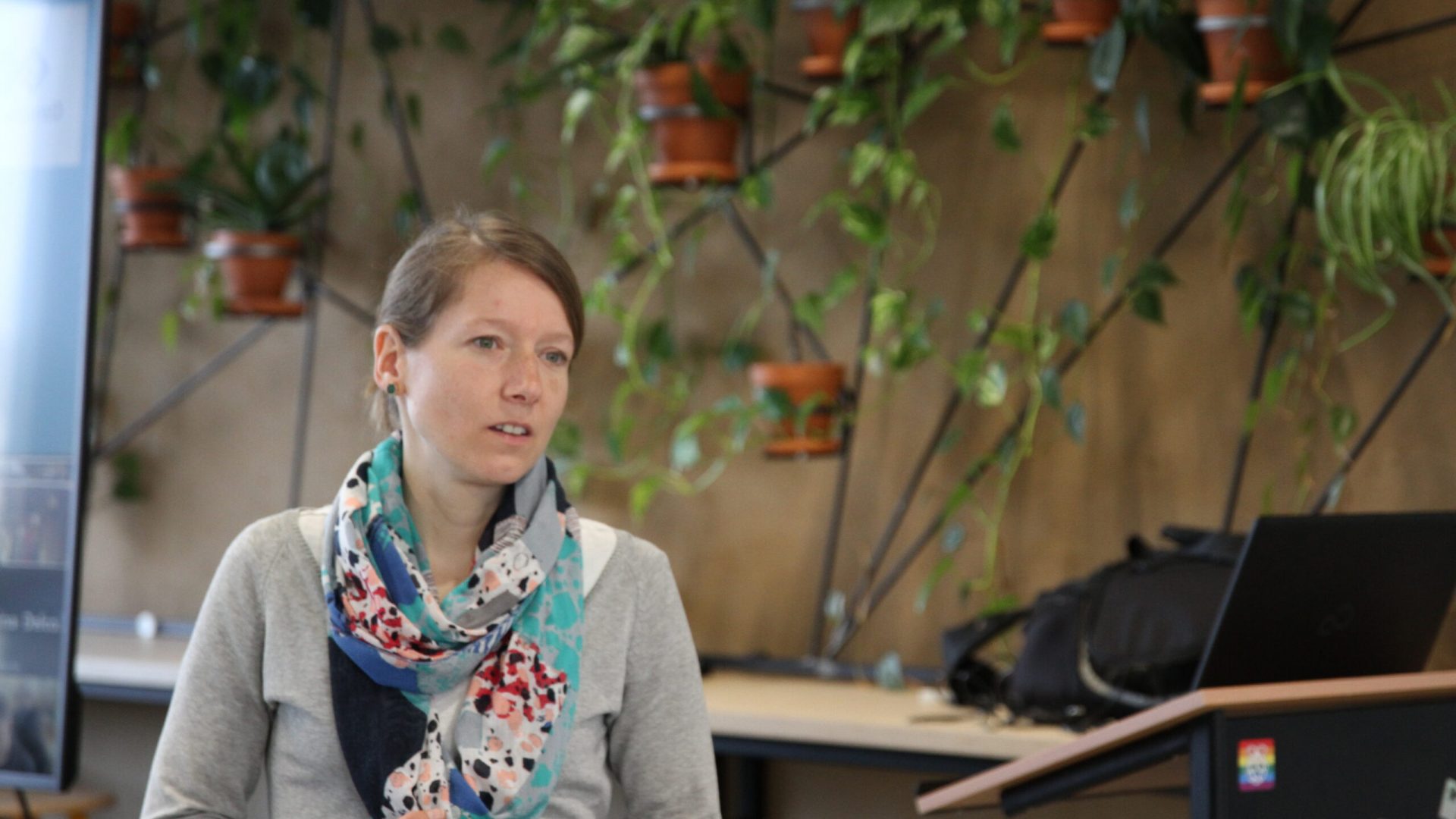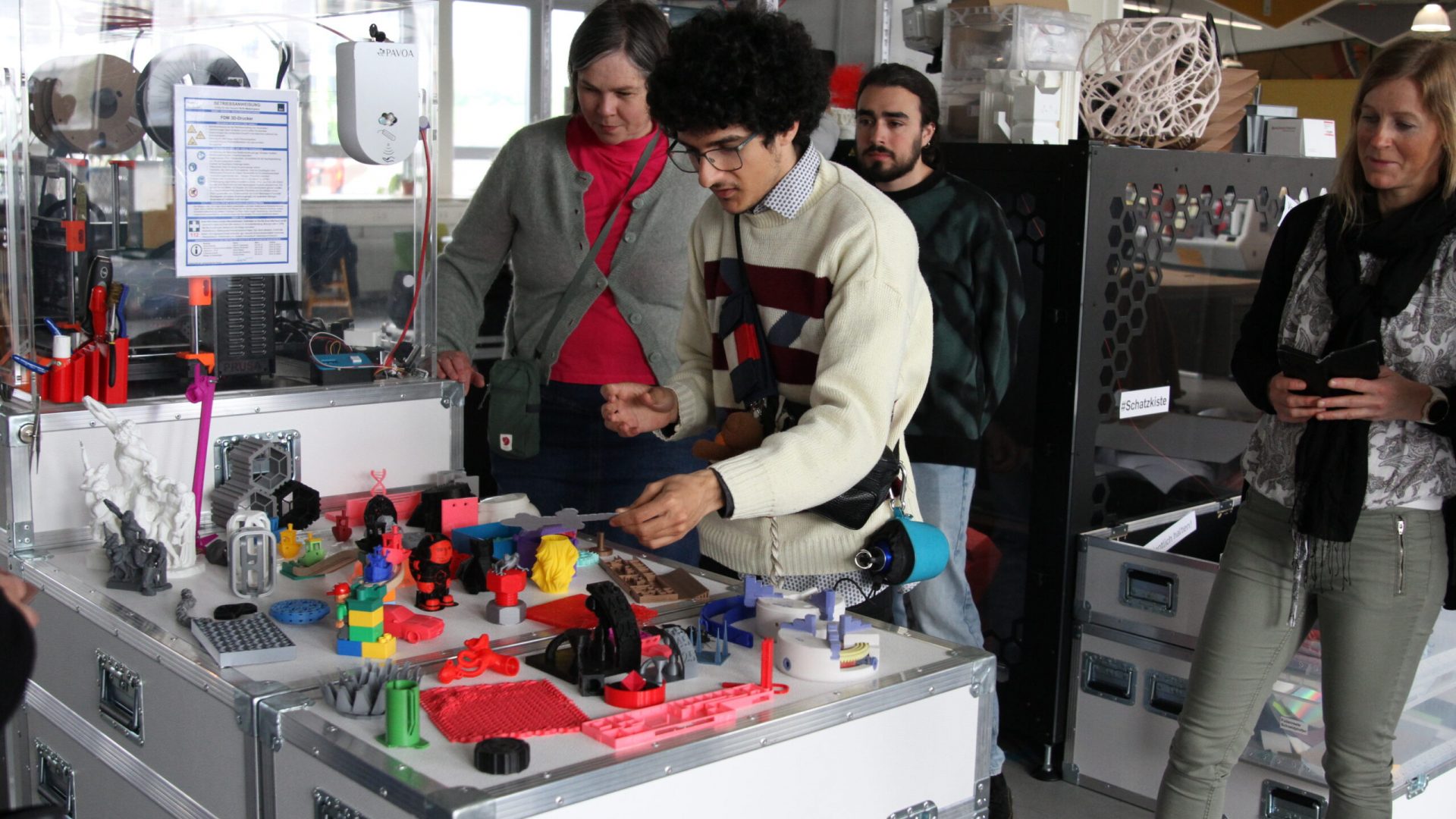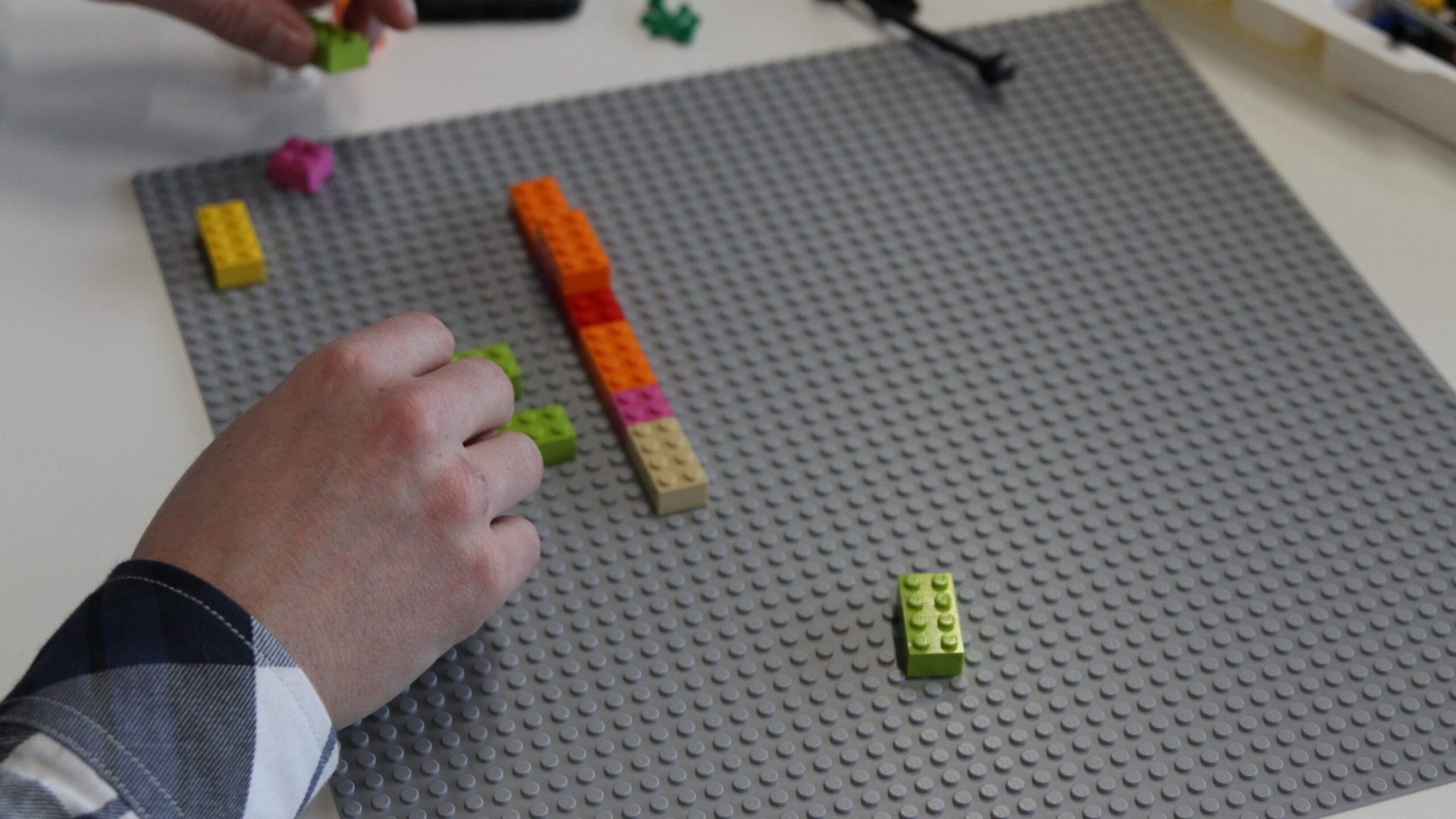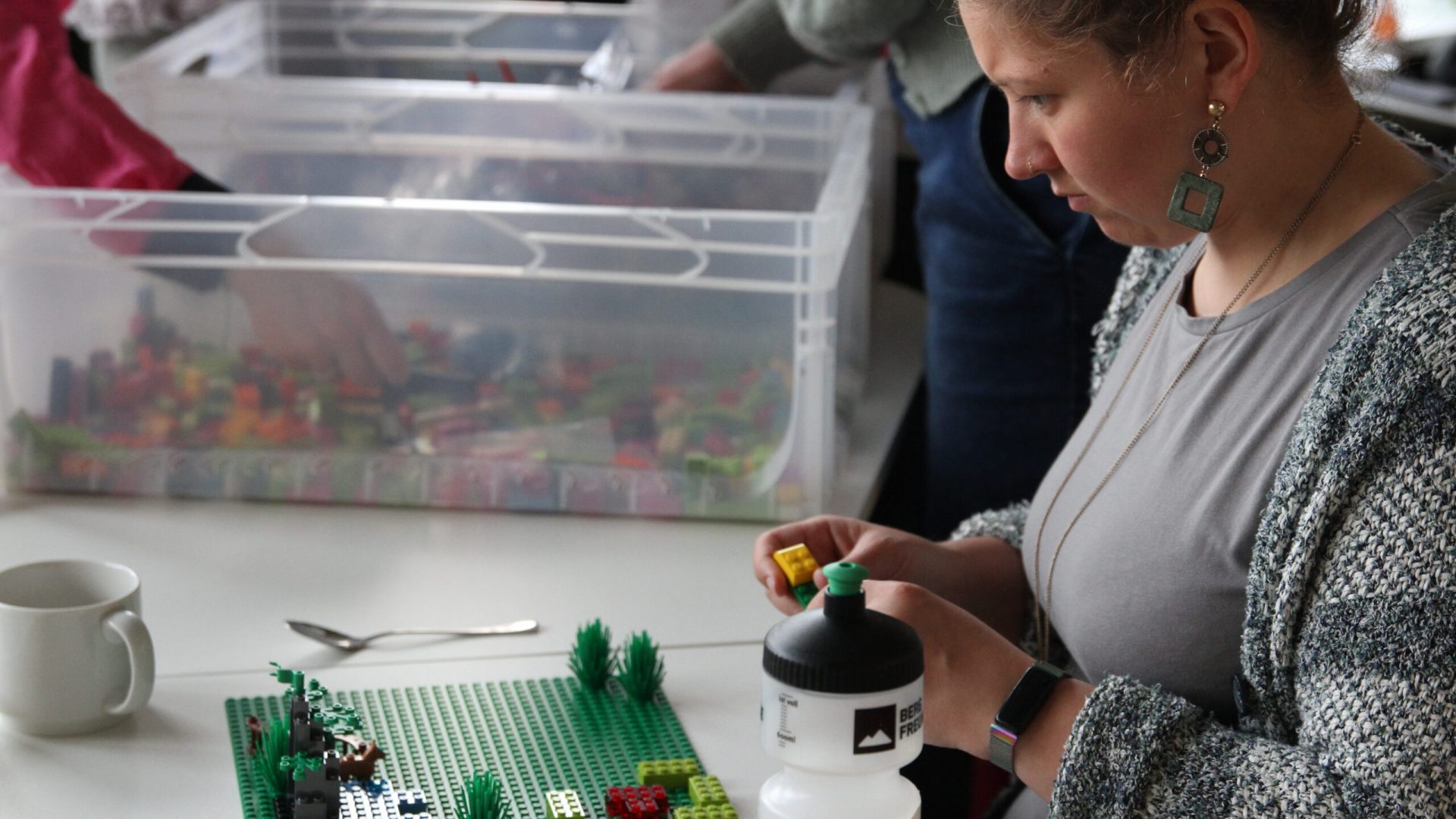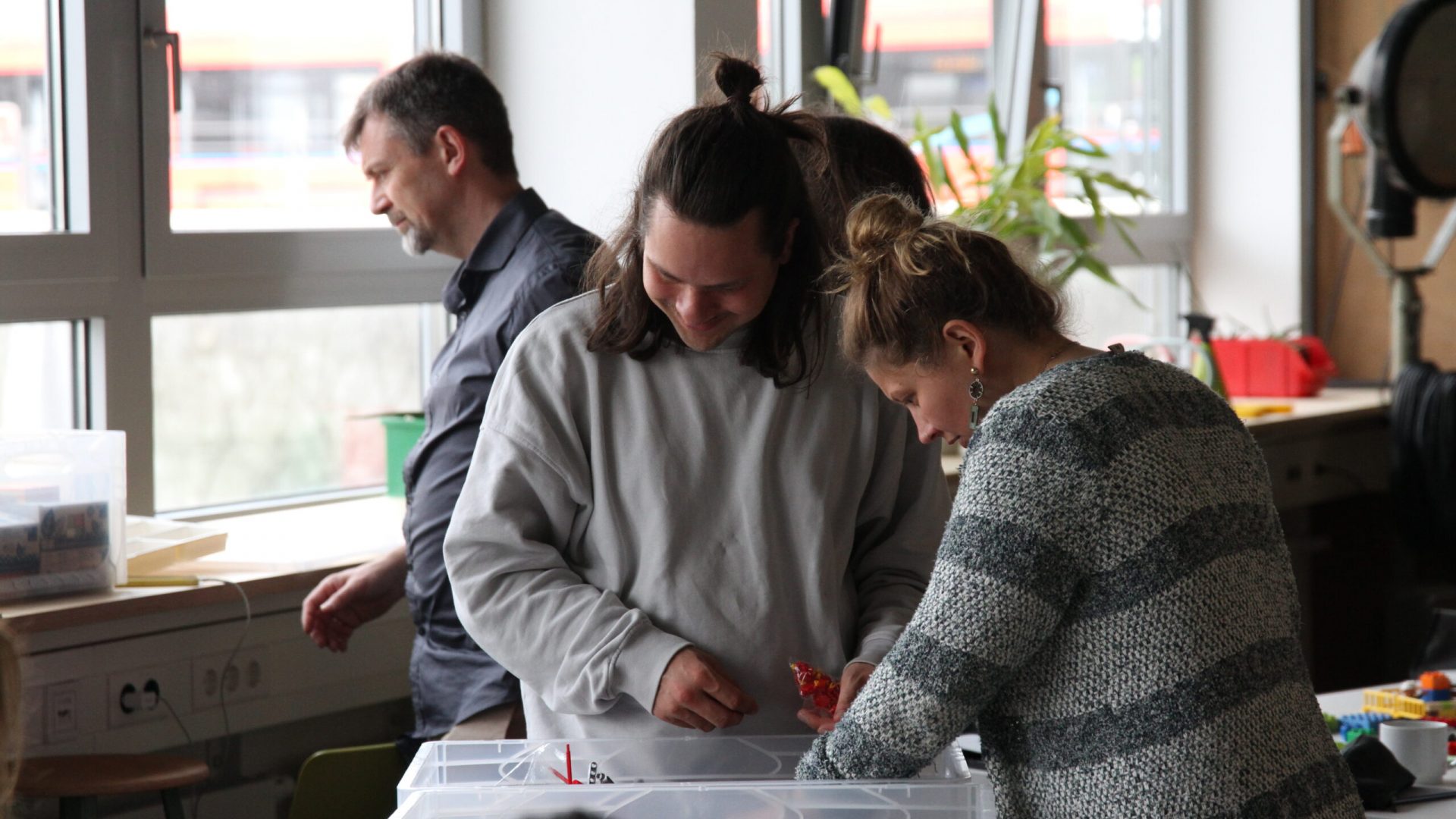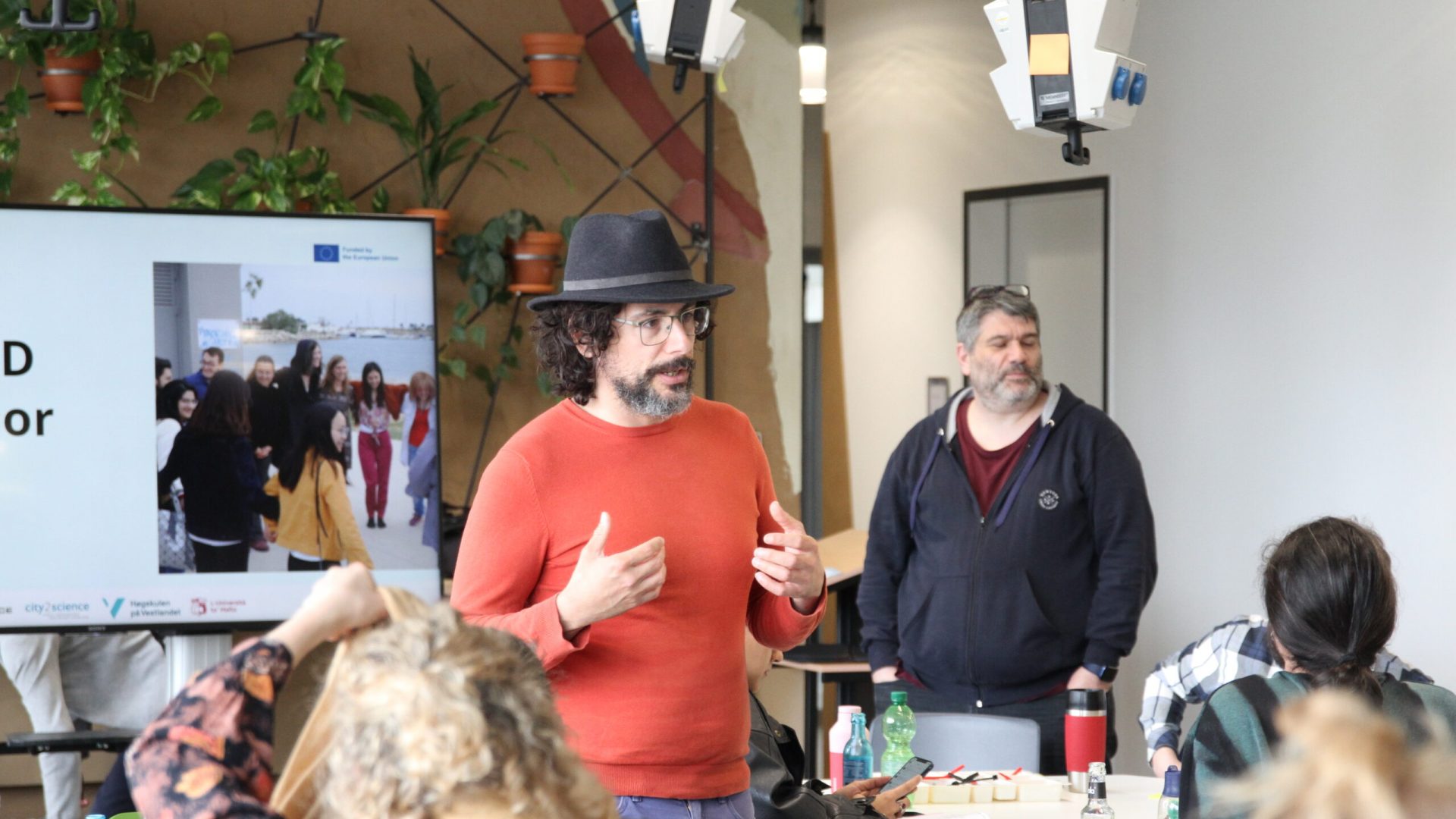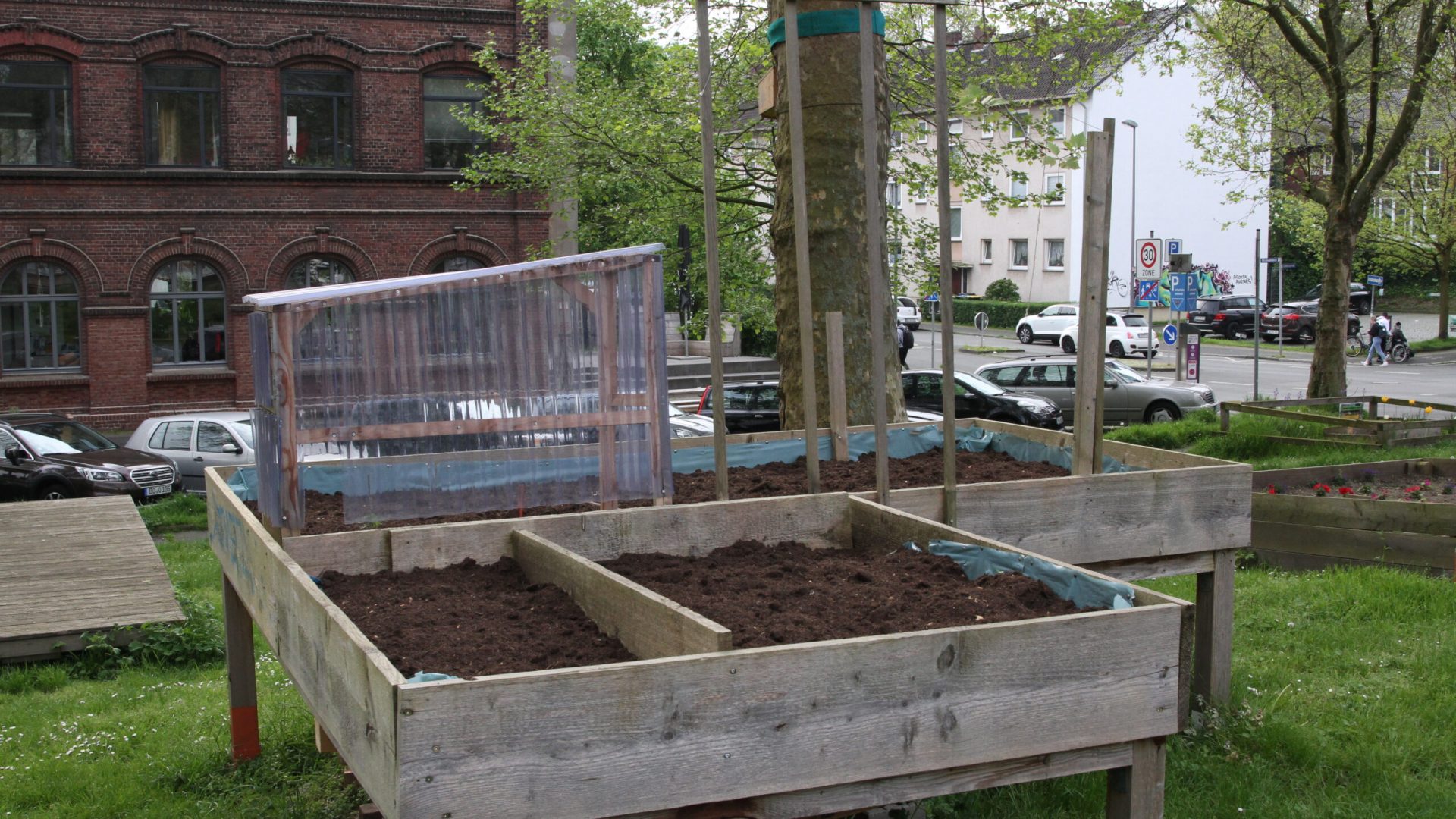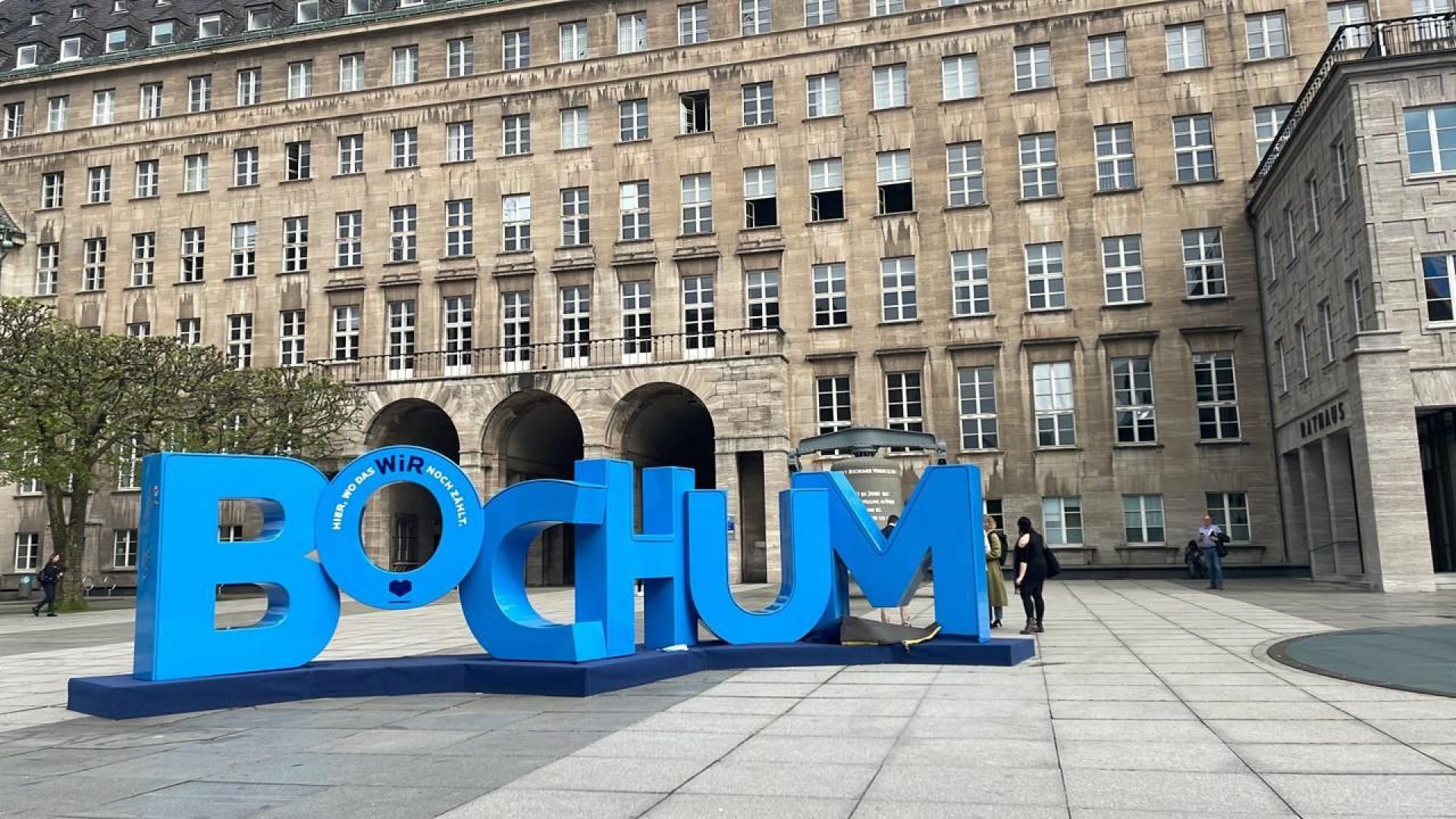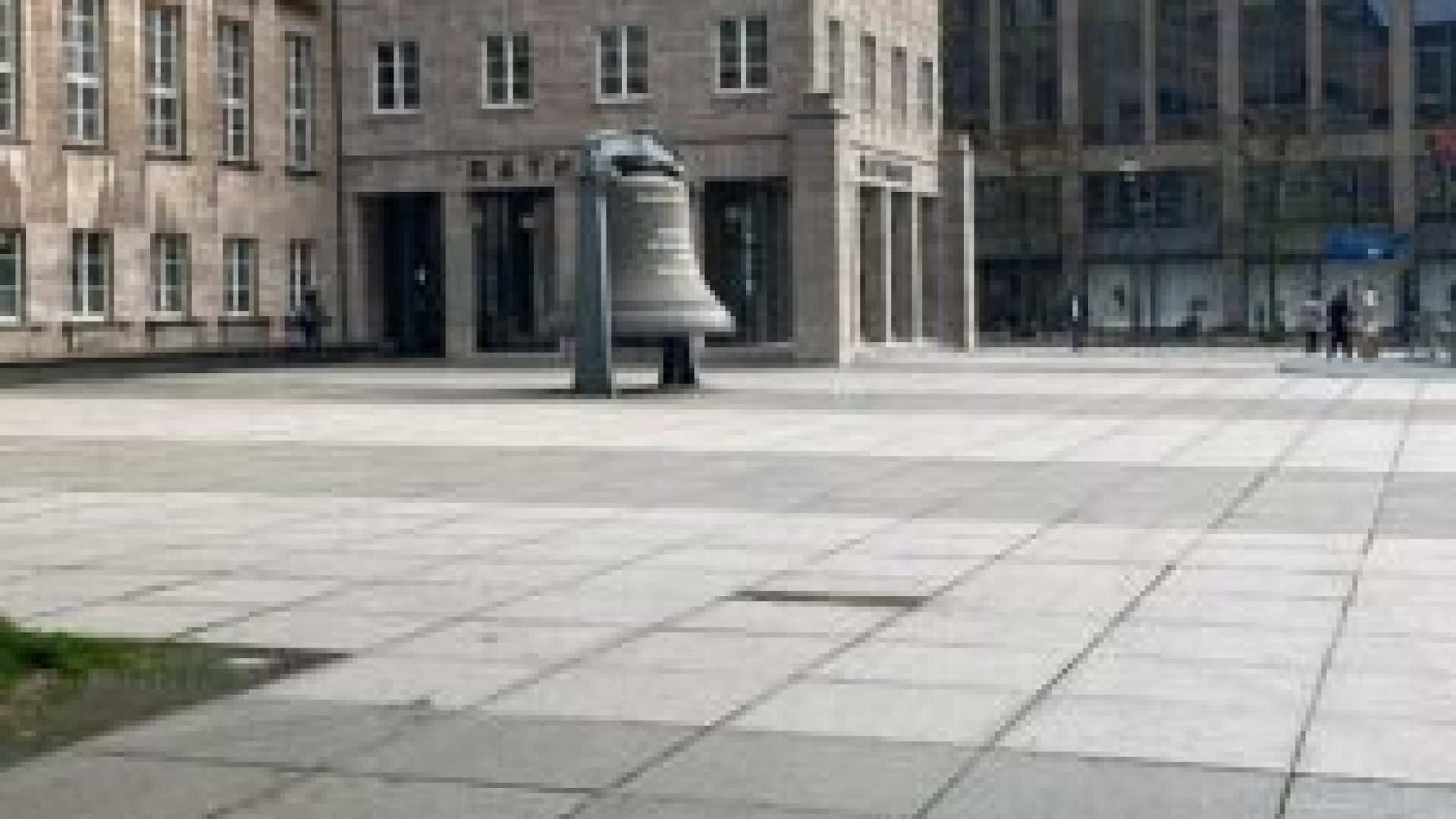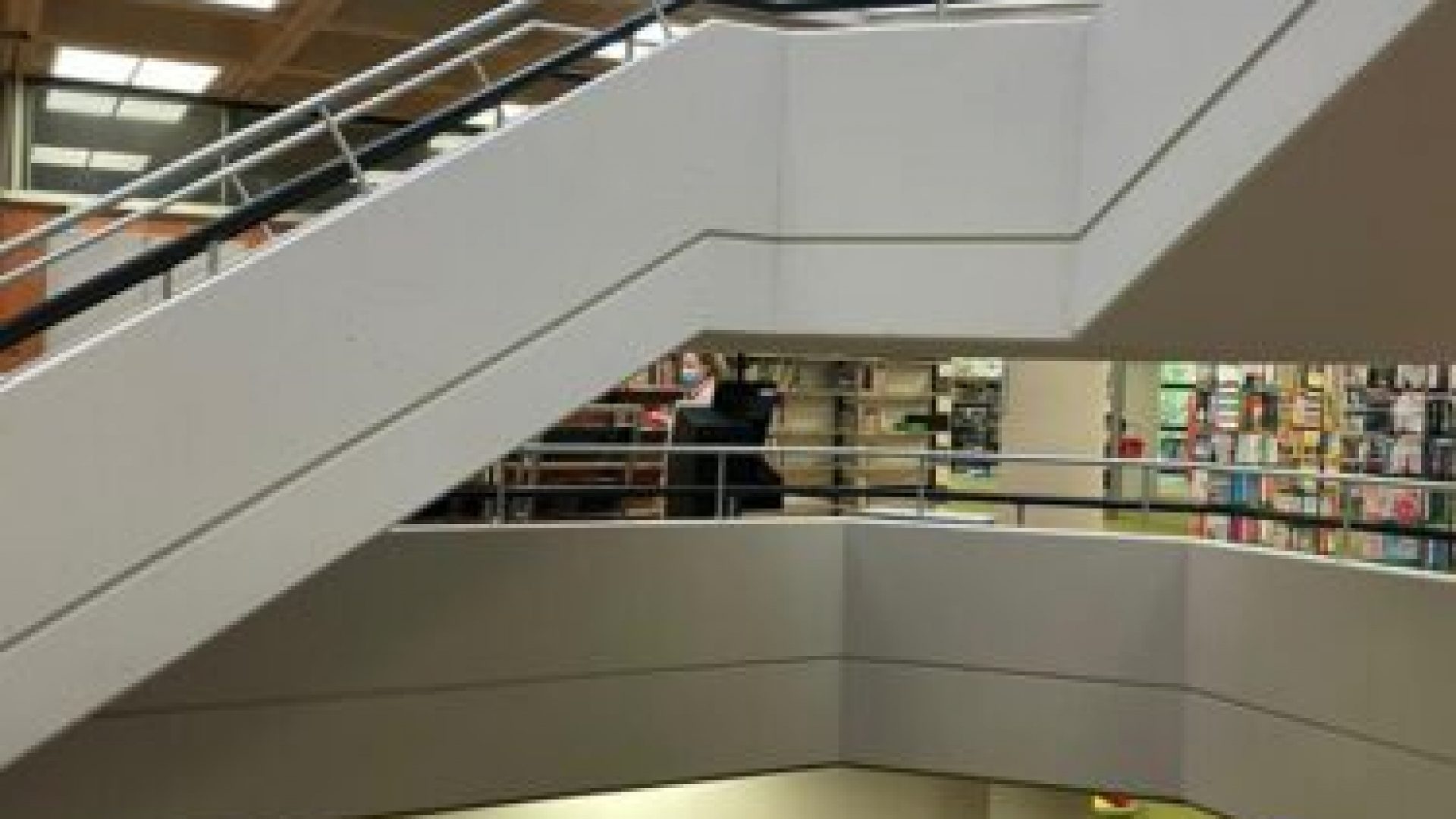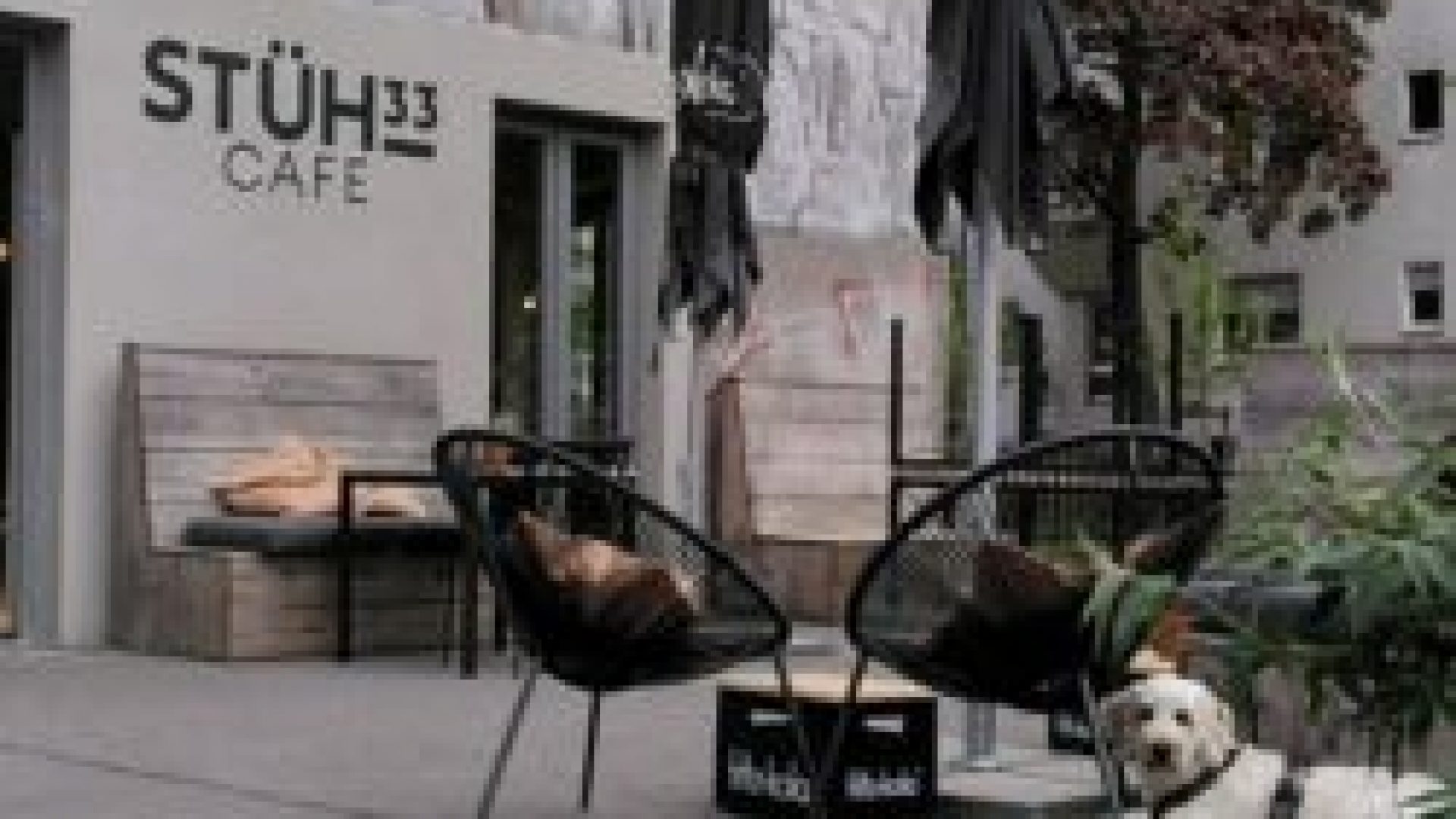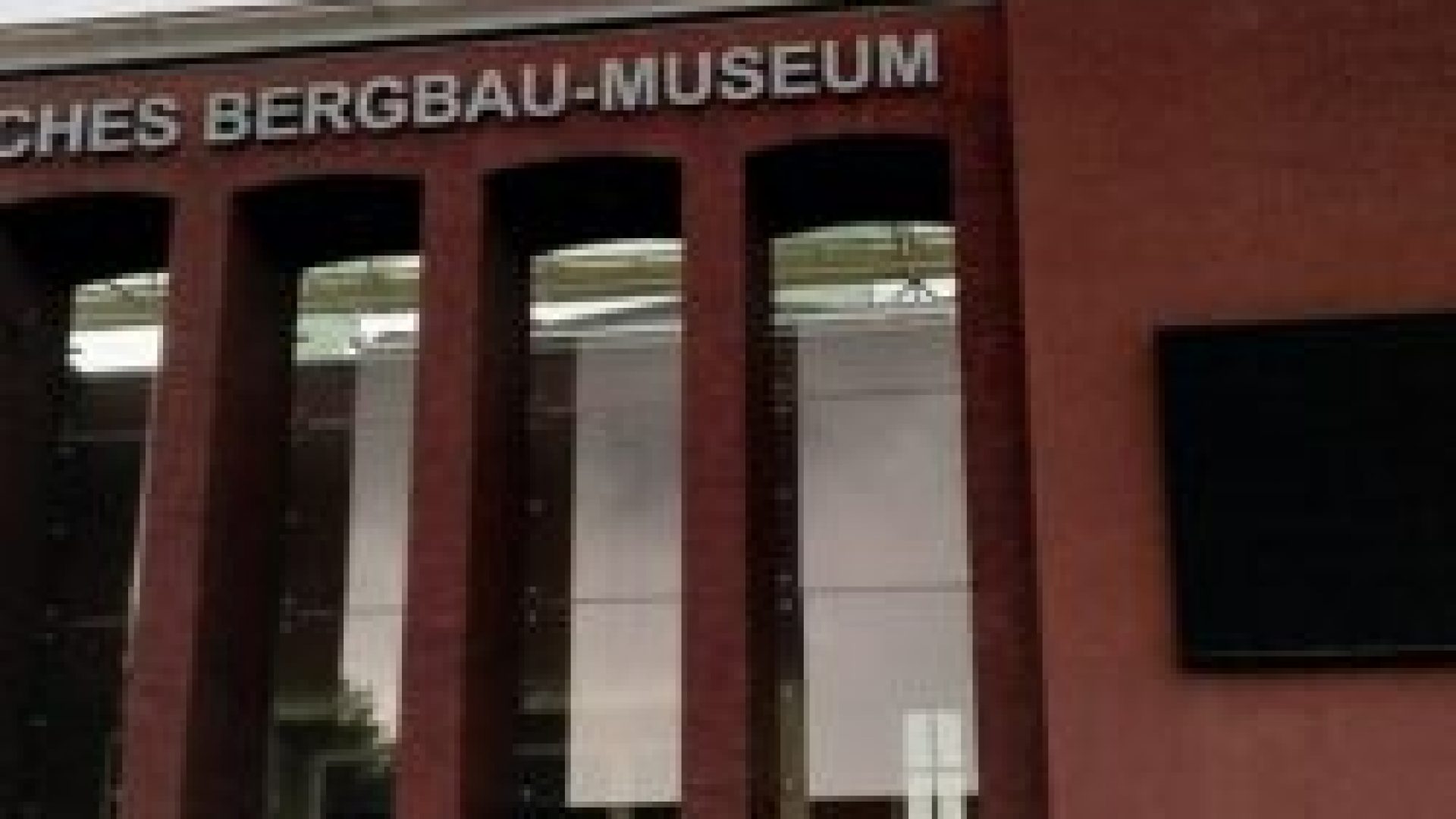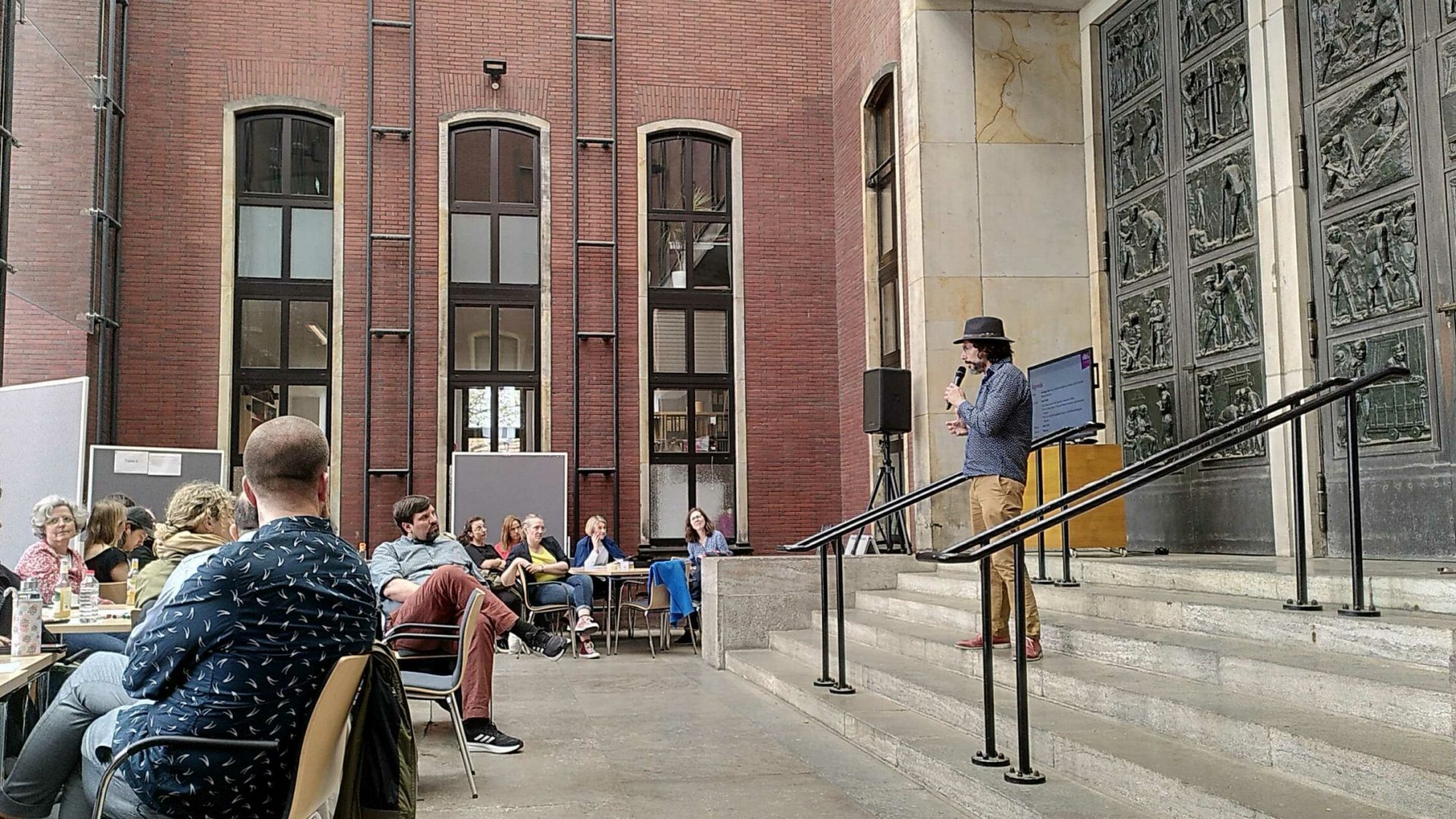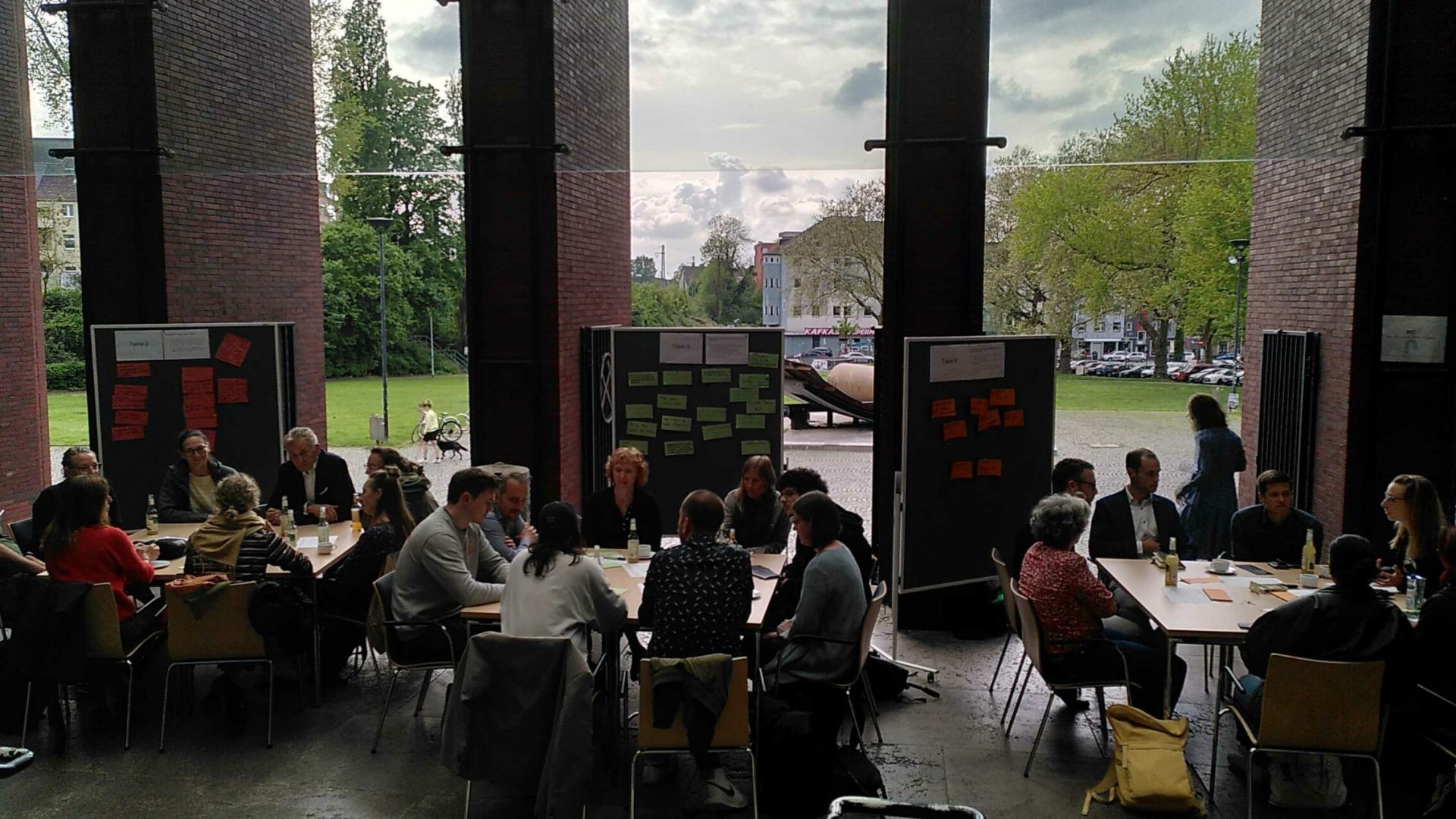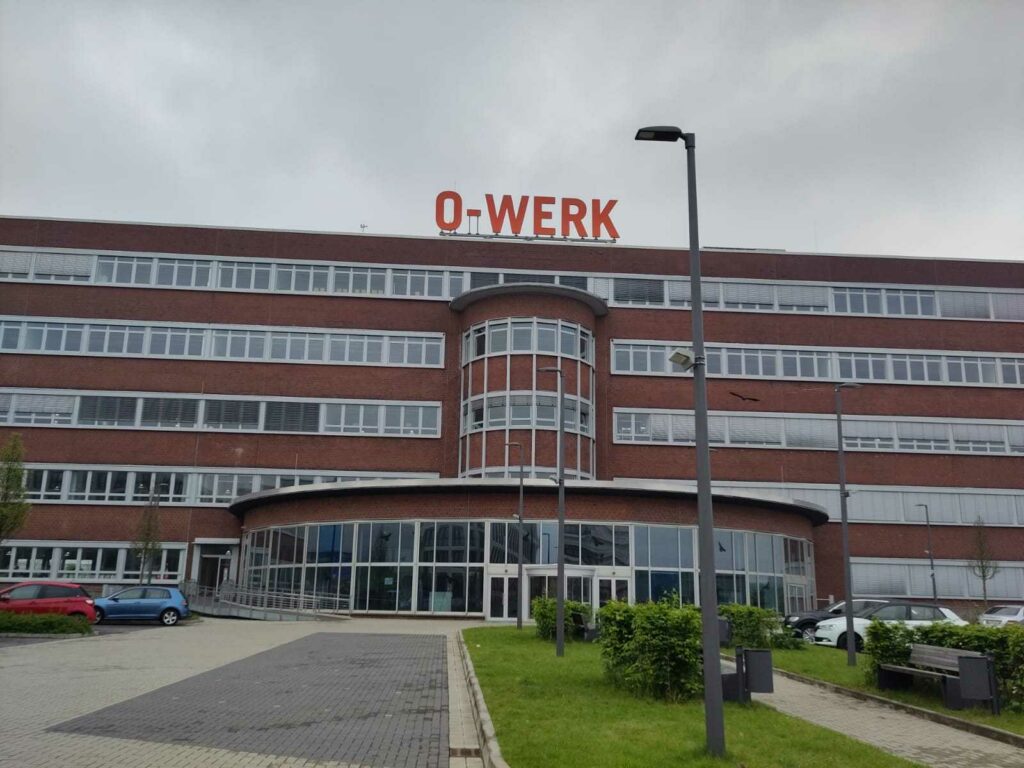 Using hands to build the vision & the business canvas model: the makerspace. Notes from day 4.