Home > Courses > What can you expect ?
How is the course structured?
We dedicate one day of the intensive course to each one of the Double Diamond phases adapted from Design Thinking: Discover, Define, Develop, and Deliver. 
Participants are divided into groups of mixed countries and backgrounds. 
After being introduced to the theme of the course and the general challenge, participants join their groups to choose the topic they want to tackle and start exploring it. 
During the week, the groups keep meeting and discussing ways to address their challenge. At the end of the week, they present their reflections in a final presentation that usually takes some sort of artistic component. 
Five days can never be enough to address the complex topics SciCultureD focus on. The objective of the course is to guide participants to think critically about a topic and develop project innovative ways of addressing it.
SciCultureD courses are being moduled after SciCulture. You can see a programme from the previous course in November 2021 below.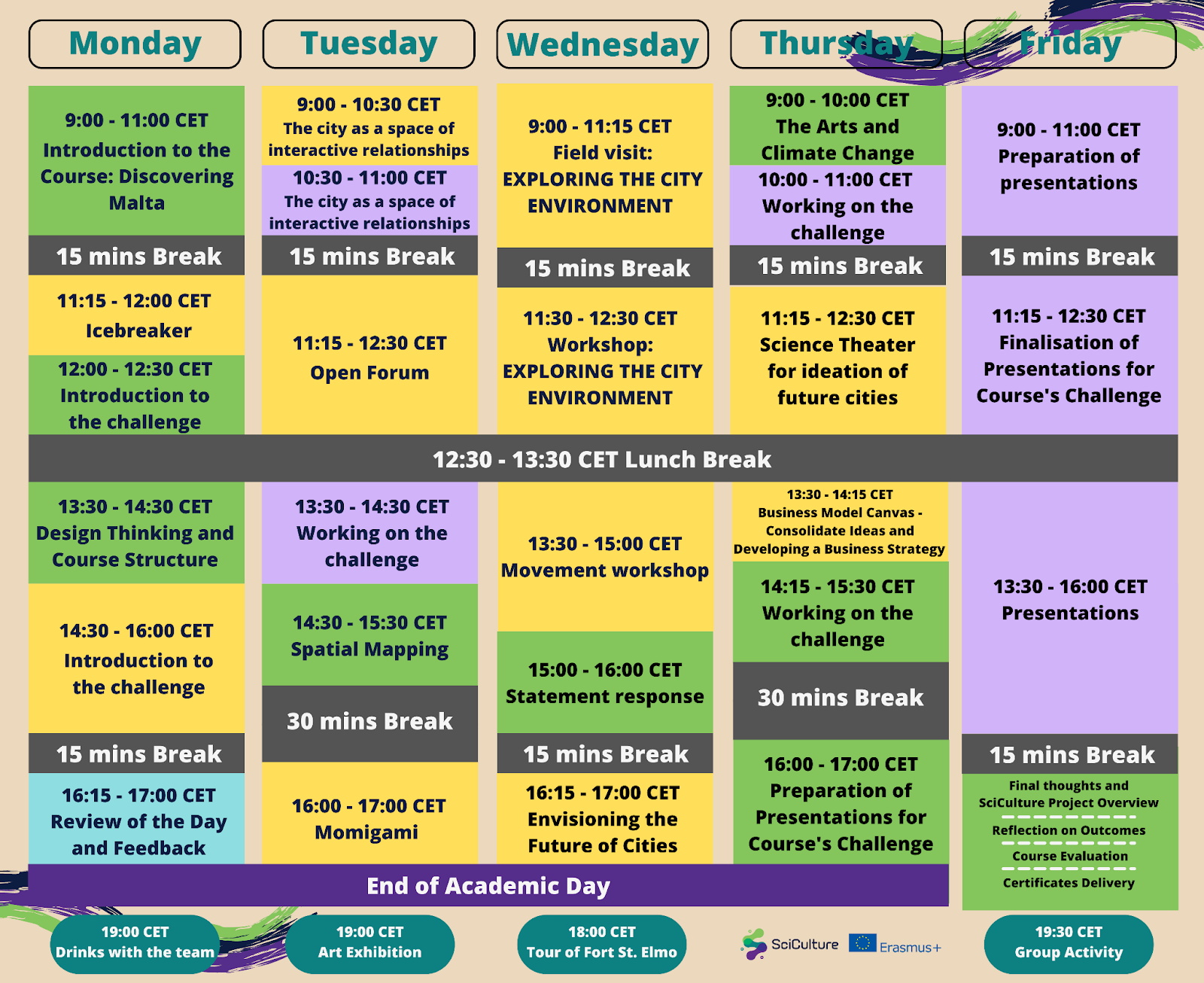 During the week, participants are mentored by SciCultureD's partners. 
Besides the group time, there will be direct input and workshops during the week that give some contextual knowledge on the theme and how to address it. 
We instruct the participants in transdisciplinary knowledge like entrepreneurship, science communication or the dialogue between arts and science. The course also includes sessions about embodied dialogue, posthumanism and other pillar concepts of SciCultureD's framework.