Bursting Disciplinary Bubbles to Enable Change
SciCultureD is an Erasmus+ project looking for solutions to society's pressing issues using transdisciplinary and collaborative approaches.
Bringing together social enterprise, scientific research, and the arts.
We organise a five-day course to develop new ways of thinking and creative learning in collaboration with local organisations.
Through artistic workshops, hands-on activities and a pinch of entrepreneurship training, participants embark in collaborative relationships that generate a response to a given societal challenge, in line with the objectives of the European Green Deal and the Sustainable Development Goals.

Next stop: Malta 2024
What participants say about the courses
It's nice to be able to learn how to use this sort of toolbox with other people to get to places you would have never gotten to if you just use them on your own.
We know the solutions but they have to be fun, so this was basically what we were doing here, and we felt empowered, and we felt connected. And if we make other people feel the same, it will be much faster and much easier to change the world in a better way.
In Norway, we will be able to do something at HVL, a course where we can use this kind of working together with the students there.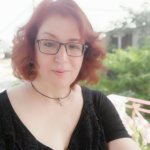 Some of the outcomes our group experienced from the SciCulture online course were, learning how to build effective communication bridges and to collaborate better with people from different backgrounds, and to respect each other's opinions, as it leads to better interactions and acceptance of the ideas of others.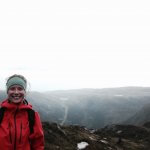 I learned new methods and skills that I am now using in my Master's program. The best part of it all was the friends and connections I made through the course. It was a very inspiring group of people!
Join the Ambassador Network
After the course, participants are invited to further develop their ideas and skills in the Ambassador Network. The focus is on preparing our learners to overcome future challenges, find employment, or set up their own enterprises. 
Through mentoring, a badging system and accreditation, this network empowers our alumni to develop their projects and collaborations in their own communities.
Creatively plan a transdisciplinary course, module or unit that responds to a given societal challenge
Now it's your turn: visit our freely available Course Kit online to design a learning activity using design thinking and combining arts, sciences and entrepreneurship.
The course kit was created by the SciCulture project based on academic research and real-world testing. We are now working on new expansions and adaptations to enhance its usability and applicability!
LEARN MORE ABOUT OUR PROJECT!
Transdisciplinarity, creative pedagogies & more
Would you like to know more about the CourseKit, upcoming events or about the Ambassador Network?
Or leave us a feeback!